In a little over one year, indie R&B duo, Bluesoul has managed to form, write and complete their self-titled debut EP in NYC. With the velvety, smooth caramel vocals of Alex Brunson (L) and jazzy uptempo beats from Sid Gopinath (R), Bluesoul is on our radar of hot NYC talent you absolutely need to listen to.
Around a small candle wick at the back of The Tippler, the smell of bright citrus and scorched oak waft through the hazy lamp glow in the underground tavern. It's a fitting place to meet the soulful & jazz-infused R&B duo that is Bluesoul. At first glance, Alex Brunson and Sid Gopinath may occur to any as normal New Yorkers. They're well put-together, sociable, perfectly sweet twenty-something guys. But beyond their sweet demeanor, is a fierce blend of John Legend-esq vocals meets world-class strings, jazz, a little funk and, a whole lotta soul.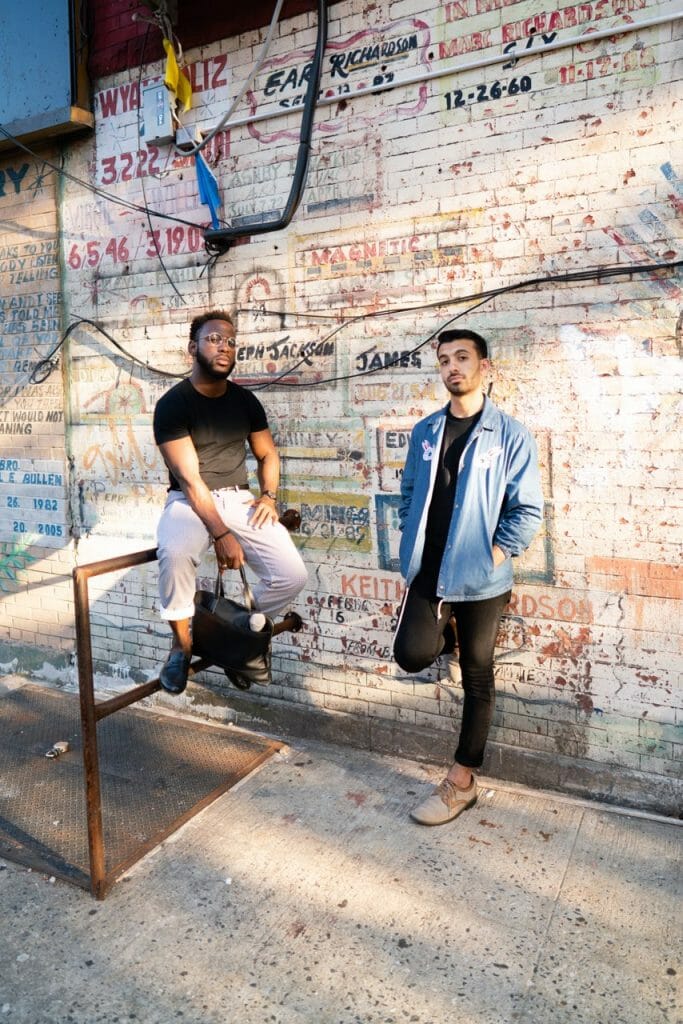 So, what's your story?
They don't know where to begin or how to sum up the whole of the experience of Bluesoul. There's nothing romanticized or rose-tinted about them, so they start at the beginning. The two met pursuing separate degrees at Duke University, forming a bond over music before moving to New York individually. It wasn't even until January of last year that the two came together to form Bluesoul, a collective musical endeavor rooted in expressing the colorful creative past of its respective members.
Brunson elaborates on his history, how he came up in the boisterous soul of the southeast, beginning piano lessons as a toddler before learning to train his voice. A young Gopinath wasn't far off in his musical pursuits, who started violin lessons at the age of four in his Midwest home before translating his teachings to guitar. Citing Eric Clapton and John Mayer as influences, Gopinath's singer/songwriter lyrics mesh seamlessly with Brunson's Jazz influences to create the unique sound that is Bluesoul.
The two laugh together as they recall how Gopinath, in turn, got into accompanying Brunson as the secondary vocalist in the first place. They tell the fateful story of a singer, fallen ill, the scramble to make ends meet, and finally, the one who stepped up to the plate, Sid himself. Each story produces another until the tangents begin to form a complete picture. These are two friends who love nothing more than being able to make their art together. They lack the pretentiousness and self-importance that can sometimes come with the level of talent they have. Regardless of what they're doing as Bluesoul, they do it because it's an expression of who they are. All of these tales, whether they be of woe or triumph lead back to that understanding.
"At it's core, music is a powerful force in bringing people together. Part of our approach to writing is to create music that is not only relatable but also authentic about our experiences"

Alex Brunson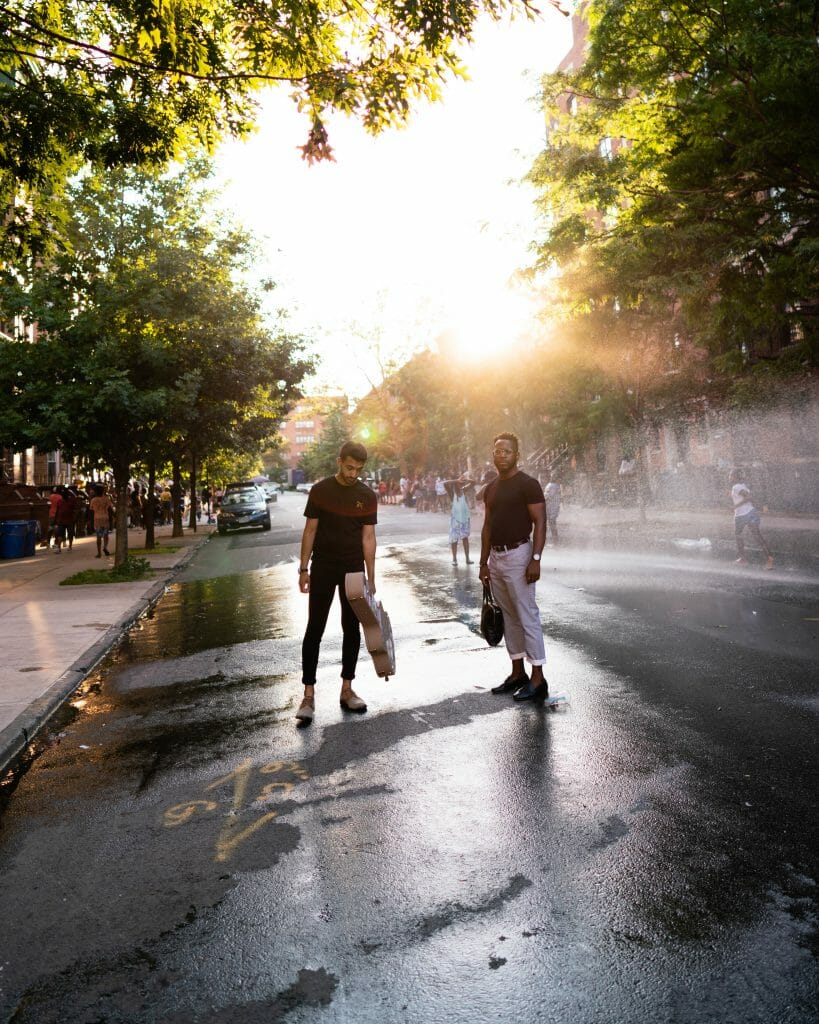 For as intertwined as this duo's storytelling may be, it pales in comparison to what's revealed in their musical efforts. One listen to their debut single "No Rain In New York" speaks more to their bond than any story between the two ever could. Right off the bat, Brunson's voice bounces with the keys as Gopinath's strings begin to sew an elegant tightrope for the track, setting the stage for the fusion to come. The other single from their upcoming EP, "23" is a step in a different direction – the near-polar opposite. This single is full to the brim with that elusive summer energy, the kind that you want to hear as you step through a sun-soaked street in your favorite neighborhood. Yet, Alex tells me, the track is "a song about insecurity, and the path of moving to NYC, trying to pursue music while trying to balance work, passion and living life." Between the two singles, it's clear that these two have a stronger bond than their short history together would offer.
Back in the Tippler, Brunson and Gopinath ponder the city itself, how they fit into it both as transplants and creatives. Brunson ruminates on the energy of New York – all the different people that he and Gopinath have met who help to spurn their art forward, whether it's the casual conversation at their various gigs at, Sofar Sounds, Mercury Lounge, Rockwood Hall or the very musicians they work with, plucked straight from the streets of New York. Gopinath discusses their recording experience with Daniel Schlett, who produced Bluesoul's EP, how the entire process was a "creative stimulation." The two together seem to have an endless reservoir of examples to draw forth to demonstrate the kind of enigmatic creativity that thrives within the five boroughs, something that Brunson cites as humbling time and time again.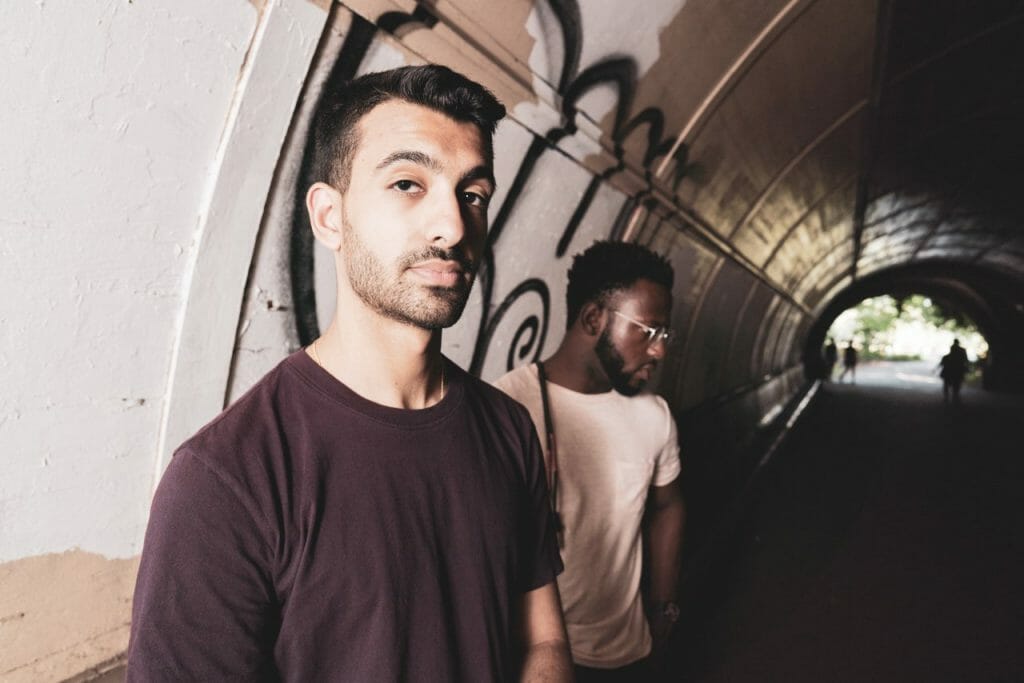 In less than a year, the two managed to play anywhere between two and four shows a month, complete a record from scratch, and work through the grind of the week, taking it all in stride.
The bar begins to crowd, the tables filling up on either side of the duo. The end of the conversation feels near, and the two take their time to consider some final thoughts. At the end, it comes down to community. Both Brunson and Gopinath talk through the fervor and thrill of being a part of something so much larger than themselves, wrapped in the whirlwind of art on all levels. They call it inspiring – motivating, even. And it shows. Between their work that puts bread on the table (Brunson, in finance at Morgan Stanley and Gopinath, a programming engineer), the time devoted to writing and recording, and their nights spent gigging, Bluesoul is in constant motion. A spirit of production that embodies the very nature of the city it was bred in. In less than a year, the two managed to play anywhere between two and four shows a month, complete a record from scratch, and work through the grind of the week, taking it all in stride. Even remembering back on the time spent and tribulations overcome, the two can't help but beam at the fruits of their labor. And there's no sign of these guys slowing down anytime soon.
When it comes to New York, there are more than enough options for who to see on any given night. But when you dig just beneath the surface of the marquis that line the gilded city, you end up finding something worth writing home about. And that "something" is most definitely what Bluesoul has.
You can listen to Bluesoul's debut EP HERE and discover upcoming shows by following them on Instagram HERE.