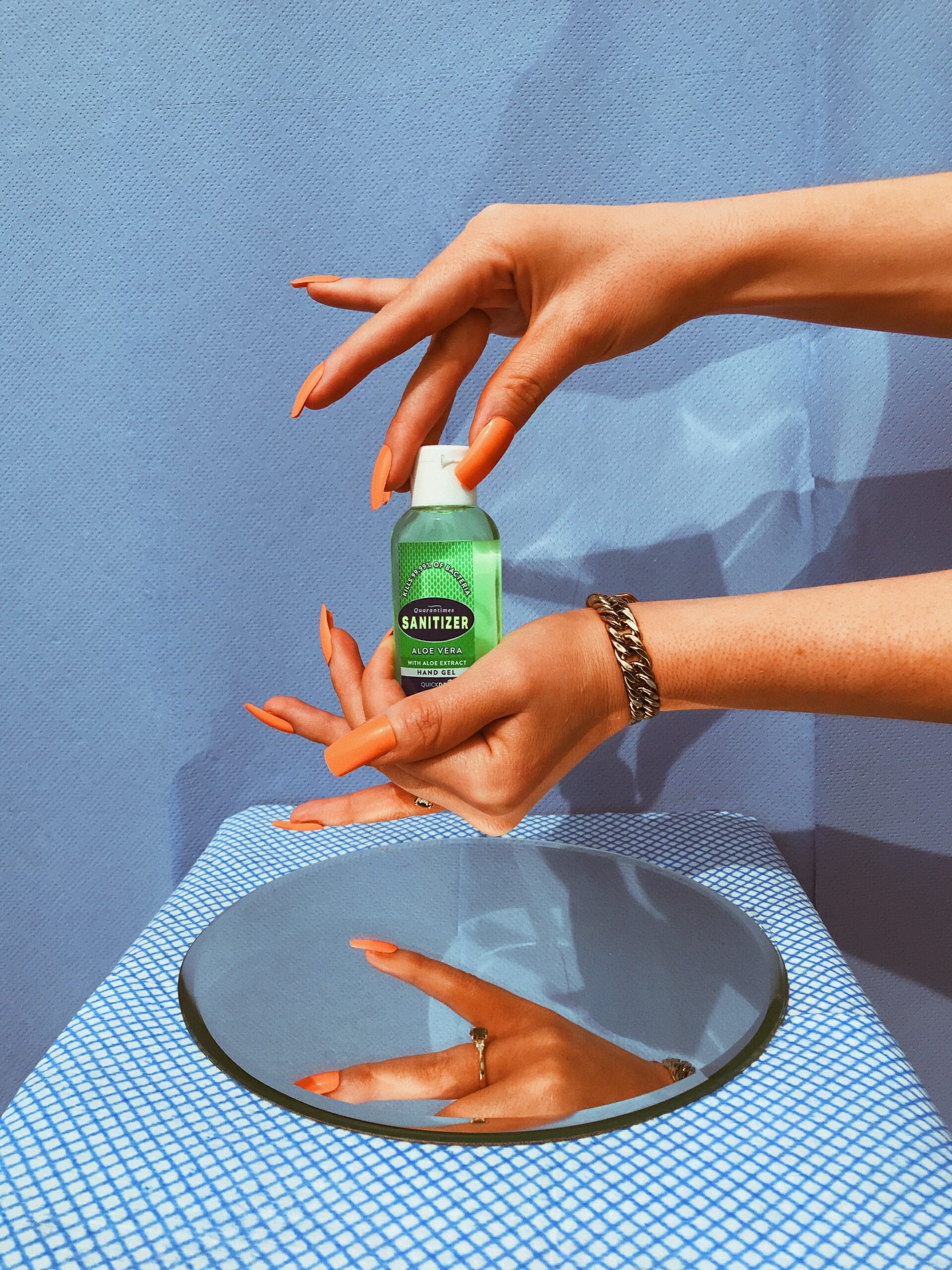 The second wave of Coronavirus cases has reached over 15 million cases in the US. With New Yorkers waiting hours to get Covid tests and an upcoming shutdown of indoor dining, locals will be turning to their kitchens again to eat. What type of safety precautions should we be taking at home?
Over 70% of new cases come from small gatherings in households. We know all the ways to stay safe outdoors, but what about at home?
We decided to find out for ourselves. We interviewed food safety expert Jhack Sepúlveda of the Eat Good Community to learn how we could protect ourselves at home.
Jhack Sepúlveda is a Food and Nutrition Consultant with 12 years
of specialized experience in the food industries Food Safety and
Quality Assurance sector. In the last 6 years, Jhack has focused on providing food service and hospitality industries with customized quality assurance (QA) services and providing Food Protection Certificate Trainings for CUNY and SUNY colleges. You can DM him on his account @eatgoodcommunity.
Is Ordering Takeout + Delivery Safe?
If the restaurant and you take the right precautions, yes.
Assure you receive food either cold (40 degrees F or less) and hot food (at least 140 degrees F). Use a clean and sanitized food grade thermometer (range of 0-220 degrees F) to take temperatures
It won't hurt to handle the delivery bag and your money exchange with the delivery carrier with gloves. Immediately discard bags and gloves followed by properly washing your hands (wash hands with soapy warm water for at least 20 seconds)
Foods held out of temperature control or at temperatures greater than 70 degrees F for more than 2 hours should be discarded.
If in doubt that your food was not at the proper temperature reheat food to (165 F) and chill food to less than (40 F)
How can people protect themselves when living with some sick?
It is not certain how long the virus that causes COVID-19 survives on surfaces, but it seems to behave like other coronaviruses. Studies suggest that coronaviruses (including preliminary information on the COVID-19 virus) may persist on surfaces for a few hours or up to several days. (WHO.INT 2020)
People could catch COVID-19 by touching contaminated surfaces or objects – and then touching their eyes, nose or mouth (WHO.INT 2020)
Avoid sharing personal items like food and drinks. Provide your sick household member with clean disposable face masks to wear at home, if available, to help prevent spreading COVID-19 to others. Clean and sanitize the sick room and bathroom, as needed, to avoid unnecessary contact with the sick person. (WHO.INT 2020)
Avoid eating family-style at home-serve individual plates
Boost your immune system. Now is the time to take those multivitamins or immune-boosting complementary alternative medicine and supplements, sleep more, get your exercise at home and meditate
How can we sanitize our plate-ware and cookware?
For high heat sanitizing, submerge dining ware in hot water (at least 170 degrees F) for 30 seconds
For chemical sanitizing, use a chlorine-based sanitizer with a concentration of at least 50 parts per million (ppm), and the dishes must be immersed in the sanitizing solution for at least 60 seconds. To make 50 ppm sanitizing solution, take 1⁄2-ounce (or one tablespoon) of household bleach and mix it with one gallon of water. (NYC Food Protection Manual)
If Using a dishwasher
Final rinse temperature of mechanical high-temperature dishwasher must be at least 180° F or higher.
What type of homemade solutions can we make at home that can sanitize?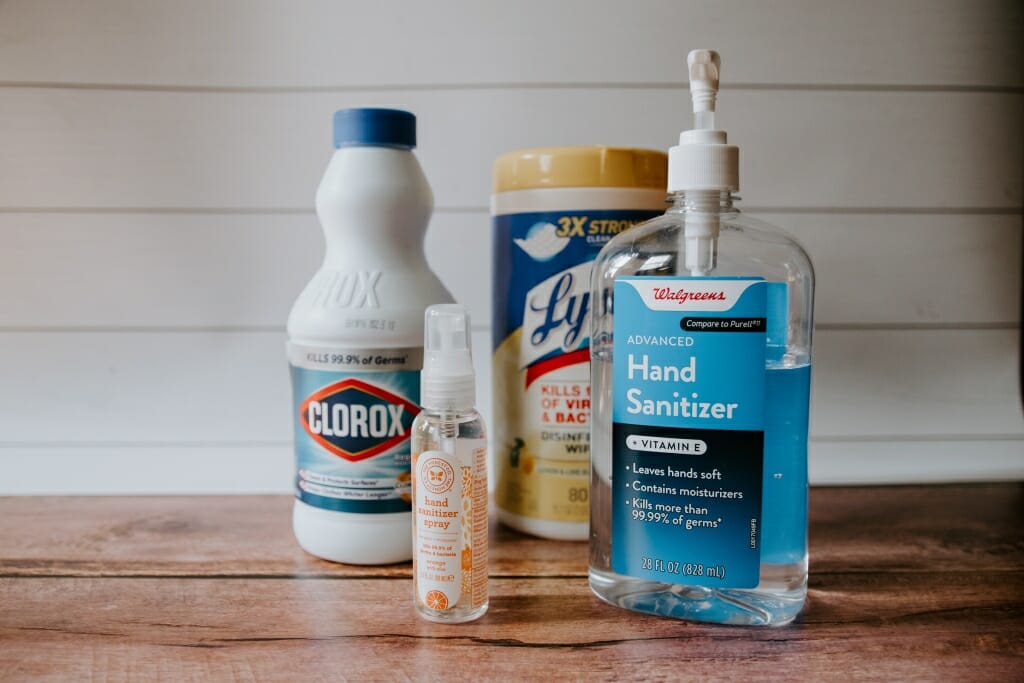 For Food:
To sanitize fruits and vegetables, make a Vinegar-Based Disinfectant. Make a basic vinegar-based spray. In a standard-sized glass spray bottle, add 1-part water, 1-part vinegar. Add 10-15 drops of essential oils (peppermint, lavender) for fragrance.
For Food Contact Surfaces:
Use a chlorine-based sanitizer with a concentration of at least 50 parts per million (ppm), and the dishes must be immersed in the sanitizing solution for at least 60 seconds. To make 50 ppm sanitizing solution, take 1⁄2-ounce (or one tablespoon) of household bleach and mix it with one gallon of water. (NYC Food Protection Manual)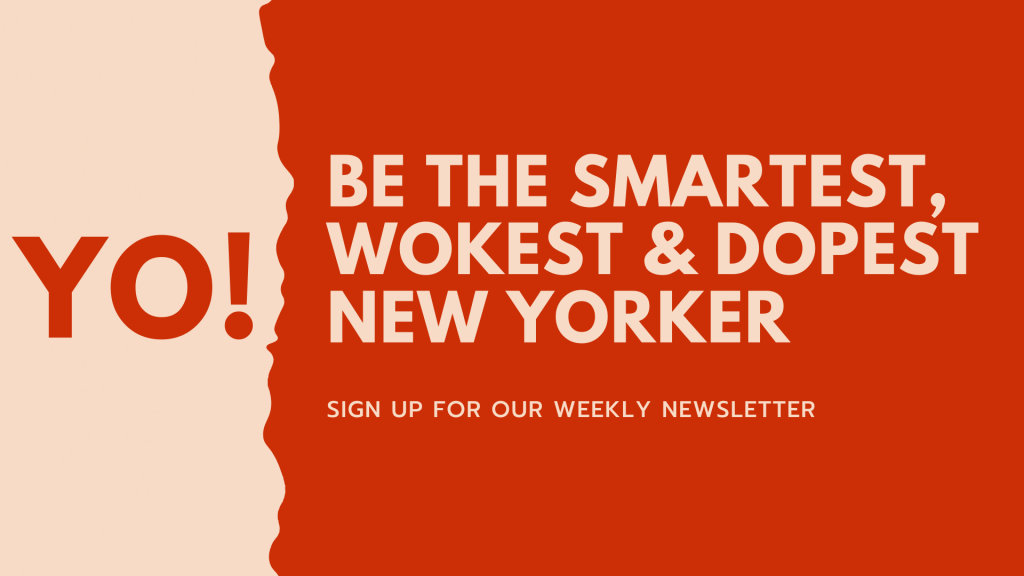 Is rinsing with water enough to clean your produce and meats?
Cleaning food with just water alone will not get rid of microorganisms typically found in food. You will need to cook foods to proper temperatures to assure you kill off most pathogenic microorganisms typically found in food.
If you ever noticed a family member cleaning their meats with vinegar or acid, they are lowering the pH level. When you lower the pH level to less than 4.5 bacteria typically found in food will start to die off
Cleaning and sanitizing your produce before cooking will also assure you are lowering the bacterial count in the food
Cooking food to proper temperatures (Poultry to 165 degrees F and Beef to 158 degrees F) will kill off most microorganisms found in food
How often should we be sanitizing our kitchens?
Common standard is to clean in place. Always clean and sanitize before and after cooking.
If you are cooking three meals a day- that's six times a day
Wipe down food contact surfaces with the Vinegar/Chlorine sanitizers or commercial antibacterial spray such as Lysol.
Food contact surfaces include counter-tops, sink handles, gas knobs, fridge handles, cabinets, spice bottles and more.
Always wash, rinse, and sanitize food equipment when going from raw food to cook food to avoid cross-contamination
Always store raw food below cooked or ready to eat food (RTE)
What are some tips to cook food properly?
Temperatures between 140 degrees F and 40 degrees F are considered within, the "Temperature Danger Zone." microorganisms typically found in food grow the fastest within these temperatures.
Store food at the proper temperatures (cold food between 35-40 degrees F, and frozen food at 0 degrees F)
Avoid thawing frozen meats in the sink for hours. Either thaw in the fridge, or in cold running water. If you thaw out in the microwave, continuous cooking in an oven or stove is required immediately.
Food instead to stay hot or in hot holding should maintain a temperature of at least 140 degrees F
Here are minimum internal cooking temperatures for meats:
Poultry (165 F)
Ground Beef (158 F)
Pork and Pork Products (150 F)
Eggs and Eggs Dishes (145 F)
Fish and Lamb (140 F)
Read more on how you can support NYC here and be sure to follow us on Instagram @ciaooomag and sign up for our newsletter above. Feel free to share with any friends or family.