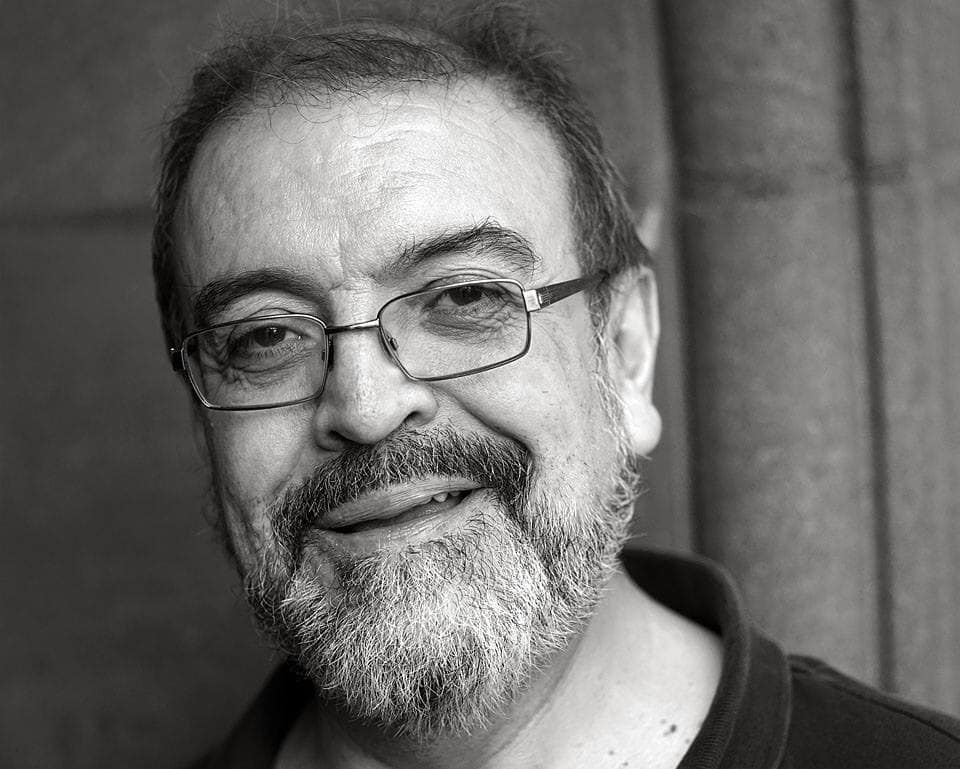 For the first time since March, NYC had its first day with 0 deaths from the Coronavirus. As the city bounces back, food pantries like La Jornada have stepped up to keep New Yorkers fed. This is part of a 3 part series on New Yorkers who have taken the initiative to feed New York City on their own.
It's 8 AM and Pedro Rodriguez is setting up at the La Jornada Food Pantry in Flushing, Queens.
I can tell by the text that he sent me at 5 AM that he's already been up for hours. Such would be the case when you're in charge of feeding over 4,000+ New Yorkers. Every. Single. Day.
Over the phone, he sounds like the type of grandpa who slips you a twenty every time you visit. His voice is a warm hug permeated with a deep, hoarse chuckle, and by the end of our 45-minute conversation, I feel like I've known him for years.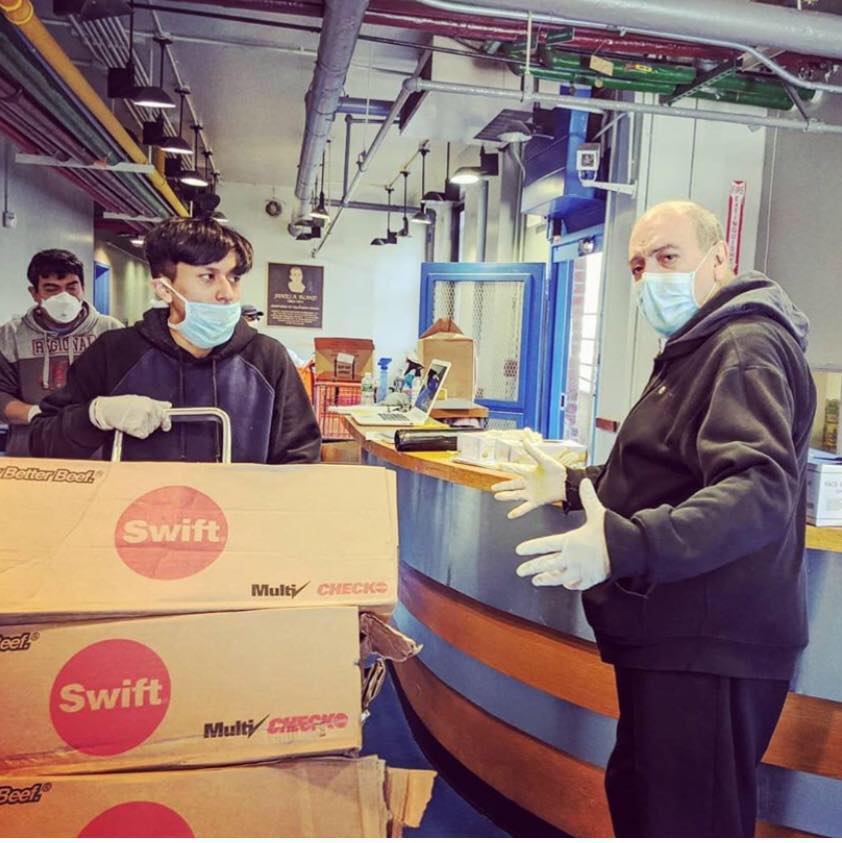 Around Queens, he is revered for not only feeding the food insecure, elderly and disabled, but also building out English classes for immigrants and handing out backpacks for kids. According to the La Jornada Facebook page, he's become somewhat of a local celebrity.
Throughout our call, he is interrupted twice by neighbors greeting him excitedly, as if he is the Latino "Don" of the James A Bland Housing Projects (where they post up every week to hand out packages filled with 3 days worth of rice, beans, milk, eggs for the neighborhood).
"Our goal is that the next generation will not need a food pantry. How do we take them from HERE to THERE?"
For 12 years, Rodriguez and his team of volunteers have been on a mission to help Queens' most impoverished. "One Saturday morning," Rodriguez tells me, "I was walking in Bayside, on my way to church and I saw all these day laborers waiting on the corner for work. Something that day changed my life…I said to myself, why are we not helping them?" He started handing out sandwiches, food, and coffee to them, and soon, became a resource.
Real quick recap on the Day Laborers here. There are between 8-10,000 day laborers in New York City. You've likely seen groups of mostly men waiting for work on street corners, parking lots, or home improvement shops in the morning. They're waiting to be selected for work. Mostly for landscapers, moving companies, construction sites, and more where they can be paid under the table. Many are undocumented, and they are the most susceptible to being taken advantage of. Several reports cite workers being underpaid (or not at all), being in hazardous work conditions, without union rights and health benefits.
For months, Pedro and his family would speak to the laborers. That Thanksgiving, he invited them to dinner at the church.
"We invited them over for Thanksgiving. That day, women showed up with children, and we realized it was the day laborers' families. We had to help them too."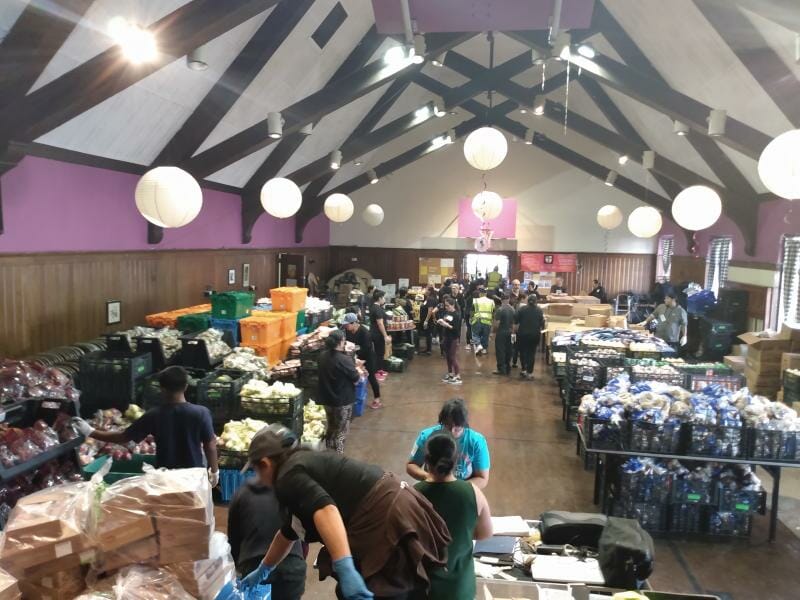 The next day, Rodriguez and his family headed to Jetro, a restaurant supply food store and started buying bulk food to repack and give to the families. For over 5 years, the pantry fed 50 – 200 families before moving to Flushing where they took over a closed community center that was closed for 10 years.
"Imagine. A community center closed for 10 years. What does that mean for the people here? What have they missed out on?"
Besides providing day laborers and their families with food, the pantry has since expanded to include weekly runs delivering food to seniors and the handicapped with food trucks. Six days a week, they are serving food out of the community center.
Since the Pandemic, however, the phones have been ringing off the hook. Queens has been one of the hardest hit. Within the first few weeks of the outbreak, there were over 7,000 cases within a seven-square-mile radius, and Elmhurst Hospital (only a 10 minute drive away) was considered the "epicenter of the epicenter".
Queens, considered to be the most diverse city in the world, is one of the most densely populated ethnic enclaves, with several multi-generation families living within the same household.
Pantry donations used to be done through appointments following a strict schedule. Now, they've grown from feeding 1000 people a week to over 4000 -5000 families per week.
Some days over 500 people are turned away.
"Hunger is not a problem. Poverty is a problem. Hunger is a symptom of poverty. And in the next few months, they're only going to get worse"
The line for food, Pedro fears, is only going to get longer as the aftereffects of the virus continue. Since April 2020, the unemployment rate jumped from 4.1% to 14.5% with over 1.8 million jobs lost. (Editor's Note: As of publishing today, the number has dropped to 13% though experts believe it will still take long to recover from).
The bulk of the recipients of this food pantry are undocumented, day laborers, or gig workers from the food industry who lost their jobs in the pandemic. Disproportionately black and brown.
Within the next few months, as more jobs begin to shut down, the faces of hunger will be your neighborhood bartender who can't pay rent, the freelance DJ with 20k followers, or the journalist who got let go from Buzzfeed.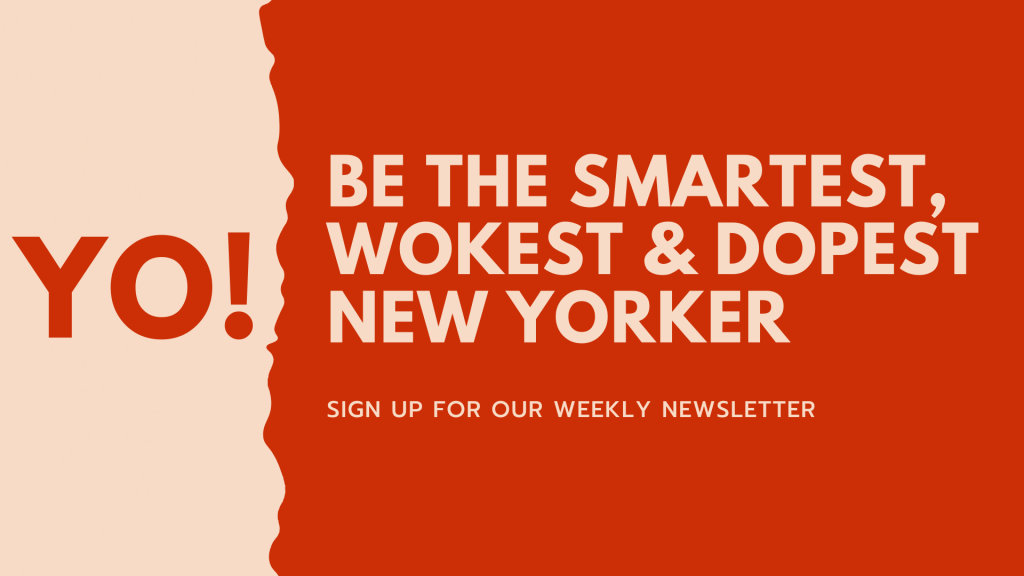 For several of these New Yorkers, they are unable to apply for benefits, and community pantries like La Jornada will be the main source of food for these families. According to the FoodBank of NYC, more than 1.2 million New York City residents or 14.4 percent of all New Yorkers are food insecure.
Last year, the city's entire budget was $60 million. Earlier this year, in response to the Coronavirus, Mayor De Blasio pushed it up to $180 million dollars. "We are going to have millions of people waiting online for food". Pedro stated. "I really believe that we will be needing to feed over 1 million families, it's $180 a family".
"How long can you feed a family on $180? 3 weeks, a month?"
For the first time since March, NYC had its first day with less than 0 deaths from the Coronavirus. At its peak, NYC was seeing over 11,000 deaths a day, and where the city was dying before, we are now in the early stages of a hunger pang that could slowly decimate hundreds of thousands of New Yorkers.
As New York City seems to be starving, one integral question. How long can volunteers like Pedro feed these communities? The government is simply not doing enough.
I ask Pedro what is something he would want people to take away from the article besides donating. His voice cracks as he tells me. "Just let them know that the volunteers are doing hard work here. They are all young people coming every single day to help. People say the young are no good, but they're here with me. Every. Single. Day."
To Help:
Donate via GoFundMe (This was created earlier this year to help pay their rent but the funds will go towards food distribution) Or via Paypal
You can connect Pedro or us with any larger food distributors or suppliers who are willing to donate food en masse – pedrolajornada@gmail.com or call 917-880-5693.
You can volunteer your time as well by visiting La Jornada on Facebook and the site.
You can share our story across social and the NBC news report HERE.