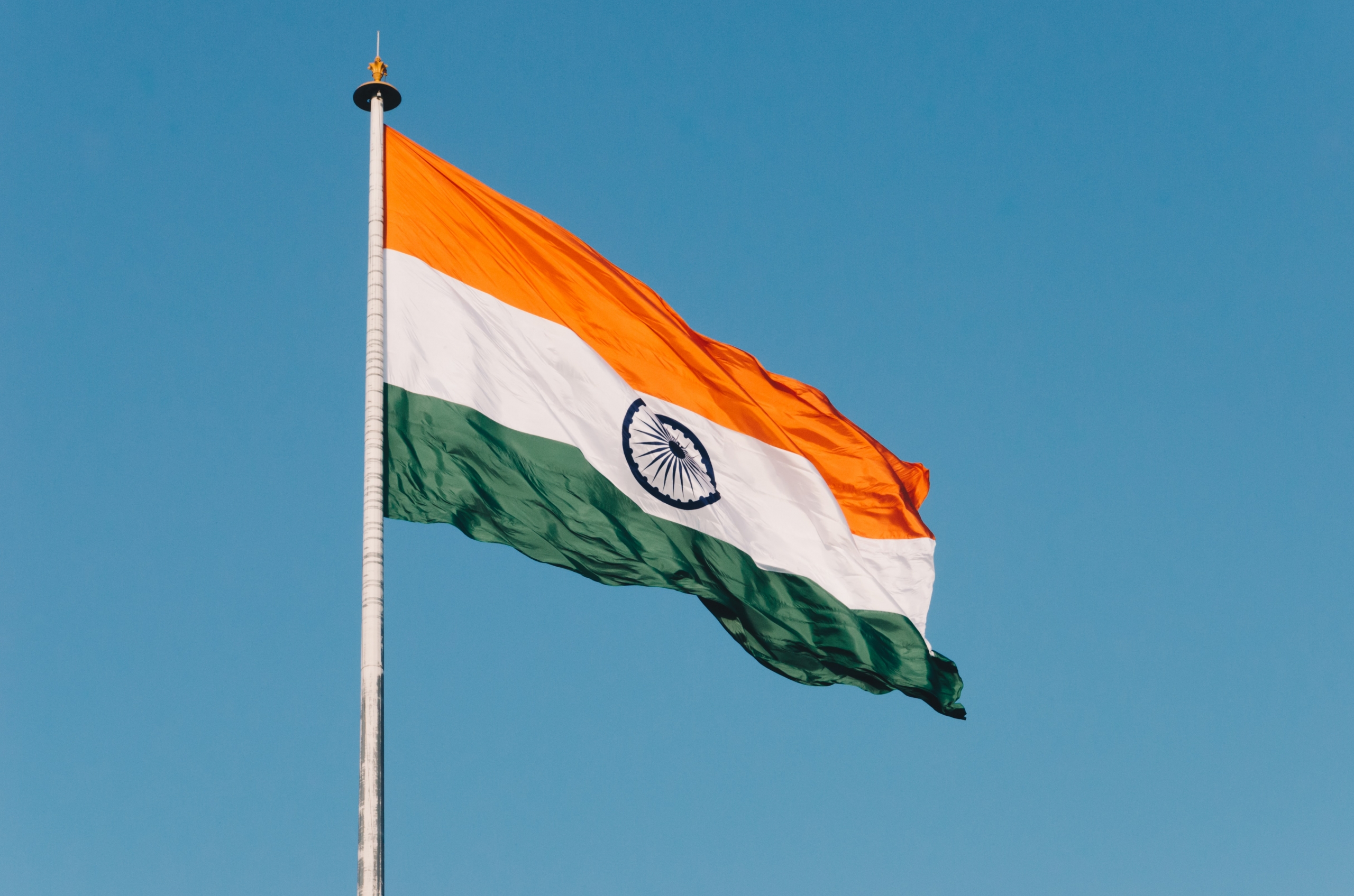 It's been difficult to celebrate the progress that New York City has been making with COVID-19 when 7,000 miles away, India is drowning. Drowning in grief, in death, in insurmountable suffering. My parent's homeland, where much of our family still resides, is drowning underneath the weight of nearly 2000 reported deaths a day. My mom calls her sister in Amritsar daily, texts her brother in Jammu Kashmir regularly, there is a very real and present fear that creeps over you if you go more than a day without any word. The fear for the people on the ground is tenfold that.
According to Al Jazeera, on Thursday, India reported 379,257 new infections and 3,645 new deaths, the highest number of fatalities in a single day since the start of the pandemic. Medical experts believe that the true number may be five to 10 times greater. Crematoriums are overrun, forcing people to burn their loved ones in converted car parks. The images are devastating. The makeshift funeral pyres, the overrun hospitals. The smoke in Delhi, India's capital, can be seen and felt for miles. There are several pieces written by reporters a lot smarter than me on why India's second wave is so devastating. A pre-emptive relaxation of guidelines, mass gatherings, and inaccurate data all played a role. The global response for aid was also slow to come, and vaccine inequity is a very real humanitarian and global issue.
As an Indian American miles away from my family who is suffering under the weight of this, the feeling of helplessness is constant.
As an Indian American miles away from my family who is suffering under the weight of this, the feeling of helplessness is constant. I am conscious of the fact that it is very easy to give in to that feeling, to the feeling of powerlessness. I may not be a government official with the ability to sway decisions but as a member of the ciaooo! community, I have a voice and a platform. This community we've built right here is full of smart, compassionate, and determined individuals.Amplifying and raising awareness is the very least that I can do. If you have the means, please consider donating, every little bit truly helps.
For further reading, check out these articles:
This is a Catastrophee, In India, Illness is Everywhere
India COVID-19 Crisis: The World Could Be Doing Much More
The Cut created a helpful guide on where to donate, some of their suggestions:
Making the Difference is helping provide medical supplies for public hospitals and nursing homes in Mumbai as well as grocery and ration kits to daily wage earners. Details on how to donate here.
Rapid Response, India's premier disaster-response and preparedness service, is seeking donations to provide dry food goods such as rice, dal, salt, and sugar to families across India. Details on how to donatehere.
Give India, a crowdfunding nonprofit platform created to support India throughout the pandemic, is currently running fundraising campaigns for oxygen supply, food shortages, and women's reproductive health amid the pandemic. Details on how to donate can be found here.
US Dollar to Rupee Cheat Sheet
*Some sites accept donations in Indian rupees, use the chart below as a quick cheat sheet to help you donate.
The US Dollar goes a long way when it comes to Indian currency. For context, according to rapidresponse.org, for less than $7, you can give one family a week's worth of basic food essentials.
| | |
| --- | --- |
| $ USD | ₹ INR |
| $ 1 | ₹ 74.48 |
| $ 5 | ₹ 372.41 |
| $ 10 | ₹ 744.83 |
| $ 50 | ₹ 3,724.14 |
| $ 100 | ₹ 7,410.45 |