Ciaooo! has teamed up with several non- profits and organizations with the goal of getting people back into the great neighborhood of Chinatown. The coronavirus pandemic has affected so many small business, and, with the slow but sure openings, it's imperative that we show support for our favorite restaurants and shops.
I want you to take a quick ride with me.
Hop into my little time machine and let's rewind to good ol' 2019 in Chinatown, where tour groups still lined up outside of Joe's Shanghai, clubbers drunkenly munched on Chicken Lo Mein at Wo Hop at 2 AM, and social distancing was only something you did to avoid creeps in the street.
Take a deep breath of that COVID-free air. How nice was that?
Let's bring it back to Chinatown today. The once packed streets surrounding Chinatown's most iconic locations, Joe's Shanghai, Nom Wah Tea Parlor, Golden Unicorn, Wo Hop, Shanghai 21 are empty. Sure, there is outdoor dining now, but what will happen to Chinatown once the tables are put away for the winter?
The Chinatown that we once knew is on "life support", hanging by the very thread since January, when COVID fears first coalesced around Chinatown.
At the peak of COVID, over 50% of Chinese restaurants across America had shut down. An endless list of obstacles dwarfed Chinese restaurants from surviving – Xenophobia, loss of tourists, loss of after-work crowds, employees scared of getting sick, supply chain trouble, lack of clientele…and according to the Center for Responsible Lending, 75% of Asian-owned restaurants stand close to no chance of receiving a PPP loan through a mainstream bank or credit union.
Hundreds of articles referenced the "plight of Chinatown", calling for visitors to go to Chinatown and order food – but it wasn't enough.
For Chinatown residents, Victoria (Vic) Lee and Jennifer Tam, they decided they had to help. They launched grassroots organization Welcome To Chinatown – a nonprofit aimed at revitalizing small businesses affected by COVID-19.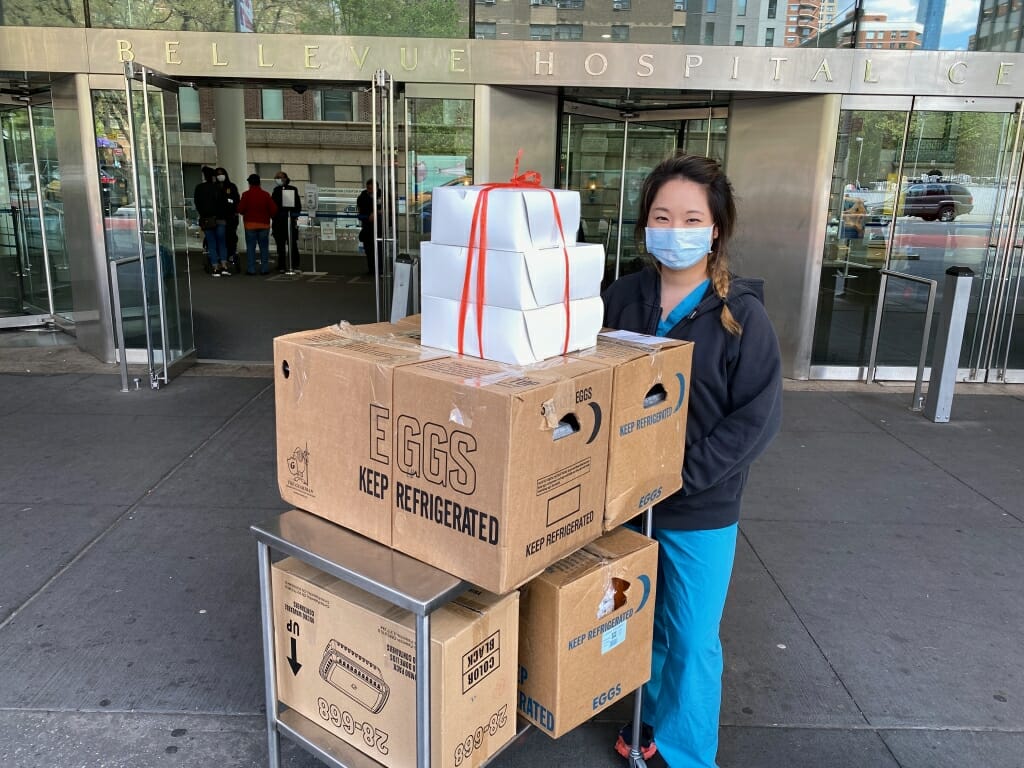 Within 6 weeks, the duo was able to grow its team from 2 to 30, and this week have launched a brand new initiative called "The Longevity Fund" – a $200,000 fund to offer $5k loans to 40 different businesses to help with rent etc. You can help by donating HERE.
It ALL started with an Instagram Story
Former sorority sisters turned friends, Jennifer Tam, communications director for Foursquare, and Victoria Lee, corporate director of global travel and meetings for Estée Lauder originally turned to Instagram to get their idea out when they noticed their favorite (usually packed) spots, were empty.
"In early March, one of our friends had a birthday party at Whiskey Tavern and it was completely dead. When we got to Wo-Hop, we were the only table. At Wo Hop, they know my order. They know who I am and we recognize each other. The staff are like my aunty and uncles there, and to hear how the business was doing from them just broke my heart"
Vic took to Instagram, where she posted a story asking if anyone knew how to create E-Gift cards for restaurants. Several people responded. Many people were anxious to volunteer and give back to Chinatown, but unsure how. Vic and Jen decided to go full throttle, Jen went to talk to a few restaurants and Vic researched different payment platforms to help get the businesses on a digital platform for donations.
Within a week and a half, they realized they had to pivot from gift cards to something that would be a more long term solution for the restaurants.
They pivoted to create "Feed Our Heroes", a campaign collecting donations to purchase meal orders from Chinese restaurants to feed frontline workers, serving over 3,000+ meals to 16 hospitals across all 5 NYC boroughs. They also partnered with Helen Nguyen, owner of Saigon Shack that we did a feature on HERE.
The initiative has grown as expansive as Kylie Jenner's lip kit trajectory, with fingers in every element. Welcome to Chinatown has tote bag and swag collaborations with up and coming designers, they've created over 10 different murals across Chinatown with up and coming Asian artists, partnered with asian-veggies.com to feed older citizens, hosted panels with Atlas Obscura, featured in Forbes...it's activism in the dopest fashion. 
"Why is it that the word Activism sounds SO EXTREME? We're giving first gens, millennials and Gen Z a vehicle for practical activism"
The amount of work that Welcome To Chinatown has done in a few short weeks is impressive. Perhaps, I ask myself, they've done this before? Or perhaps, they're just in that echelon of people who are significantly more productive/smarter/faster/efficient than I, a regular person?
Vic and Jen turned to their own communities to call for volunteers and help. They first reached out to their networks, starting with their sorority (Alpha Kappa Delta Phi), Chinatown community, and various people from work. A quick look at the team of volunteers, and they are all mostly first-gen Asian Americans with impressive corporate backgrounds working for brands like Apple, L'Oreal, Ernst Young, and more.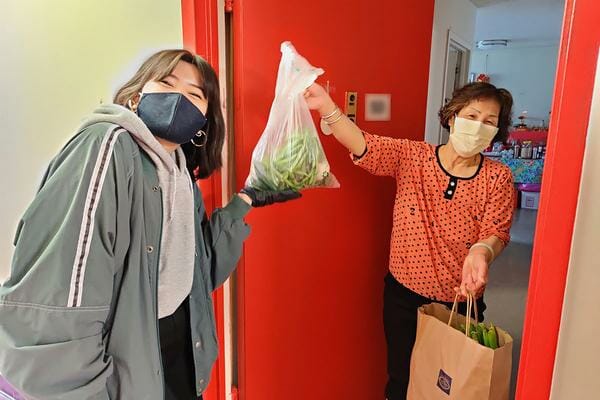 When asked how they were able to develop a structure that worked with managing such a large team, Vic said, "We are leaning into what we know from our corporate companies and saying, what do we know, and how can we do it really well and apply it to a small business?"
There's a saying in the Chinese culture, that when you're working in "hard labor" like in the restaurants, seamstresses, construction, etc…it's parallel to the oxen working in the fields. It is the dream goal of immigrant Asian parents to have their children work in the office, and avoid the laborious work of being on your feet. 
"Our parents busted their ass so that we could get out of Chinatown so that we could become "corporate" and not have to work as they did. But we all feel so tied to Chinatown and want to preserve the organizations"

Victoria Lee, Chinatown
My father, a chef who worked in the Chinese restaurants in Chinatown for over 30 years, has always said, "you don't want to struggle as I did". The team of volunteers, mostly millennials, first-gen, "corporate", and Asian represent a new, modern take on Chinatown. I can't help but think of all the family-run Chinese restaurants I used to see, with the parents working in the back and the kids doing the homework in the front.
Welcome to Chinatown is a bridge connecting the old world of Chinatown with the youth, hopefully, this makes for a new, long term solution for the future of Chinatown.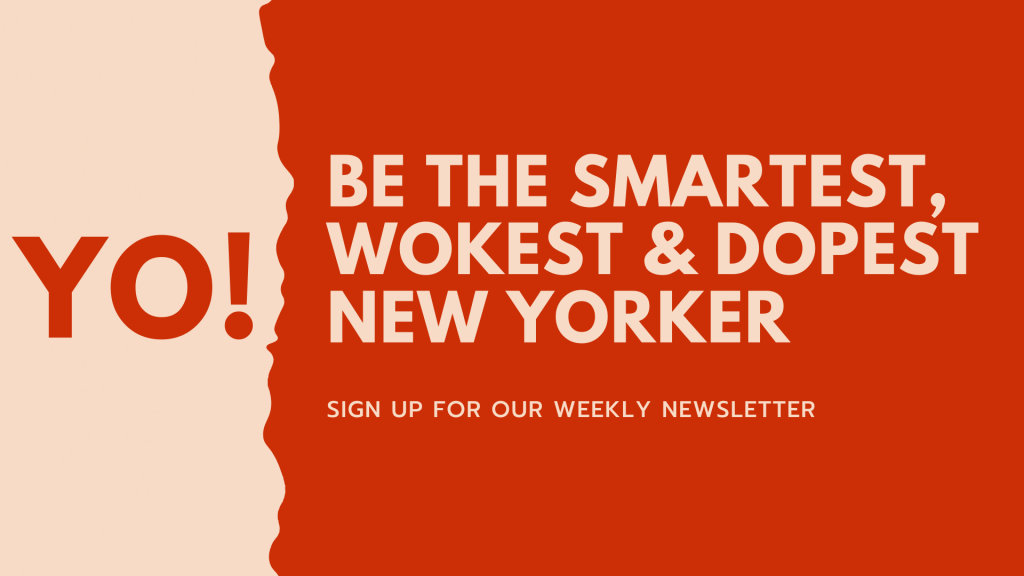 What is your mission?
Welcome to Chinatown is a grassroots initiative to support Chinatown businesses following their rapid decline as a result of COVID-19 and increased xenophobia. Welcome to Chinatown serves as a free voice to generate much needed momentum for one of New York City's most vibrant neighborhoods and offers resources to launch a new revenue stream during this unprecedented time. We're here to say Chinatown will always be open for business.
What services do you provide the community?
We focus on short term opportunities to generate cash flow (EX: Feed Our Heroes Inititive in which we use donations to purchase meals for front line workers, Made in Chinatown merchandise program), and long term opportunities focused on modernization (marketing, digitialization consultation, new revenue models).
What can the community do to help?
The community can help by offering suggestions on how to increase awareness and exposure, especially as we launch "The Longevity Fund", our Small Business Relief Fund. We are also looking for volunteers or organizations to partner with that can assist with the modernization efforts of Chinatown.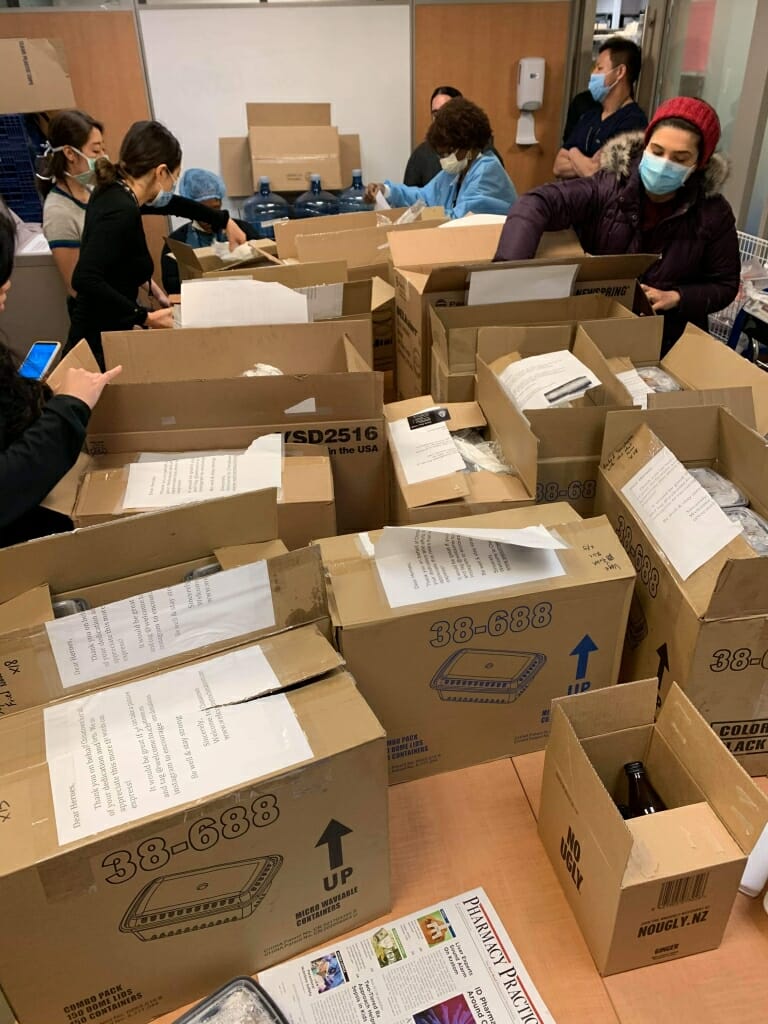 What is the future of your organization?
We are focused on "The Longevity Fund", our Small Business Relief Fund for Manhattan Chinatown small businesses. While our Feed Our Heroes initiative was successful, we were only able to support a small percentage of Chinatown's overall small businesses. Separately, we are looking at modernization and COVID-19 recovery efforts that are scalable with high impact.
Follow on Instagram: @welcome.to.chinatown
Check out their website (sign up for the newsletter too!): www.welcometochinatown.com