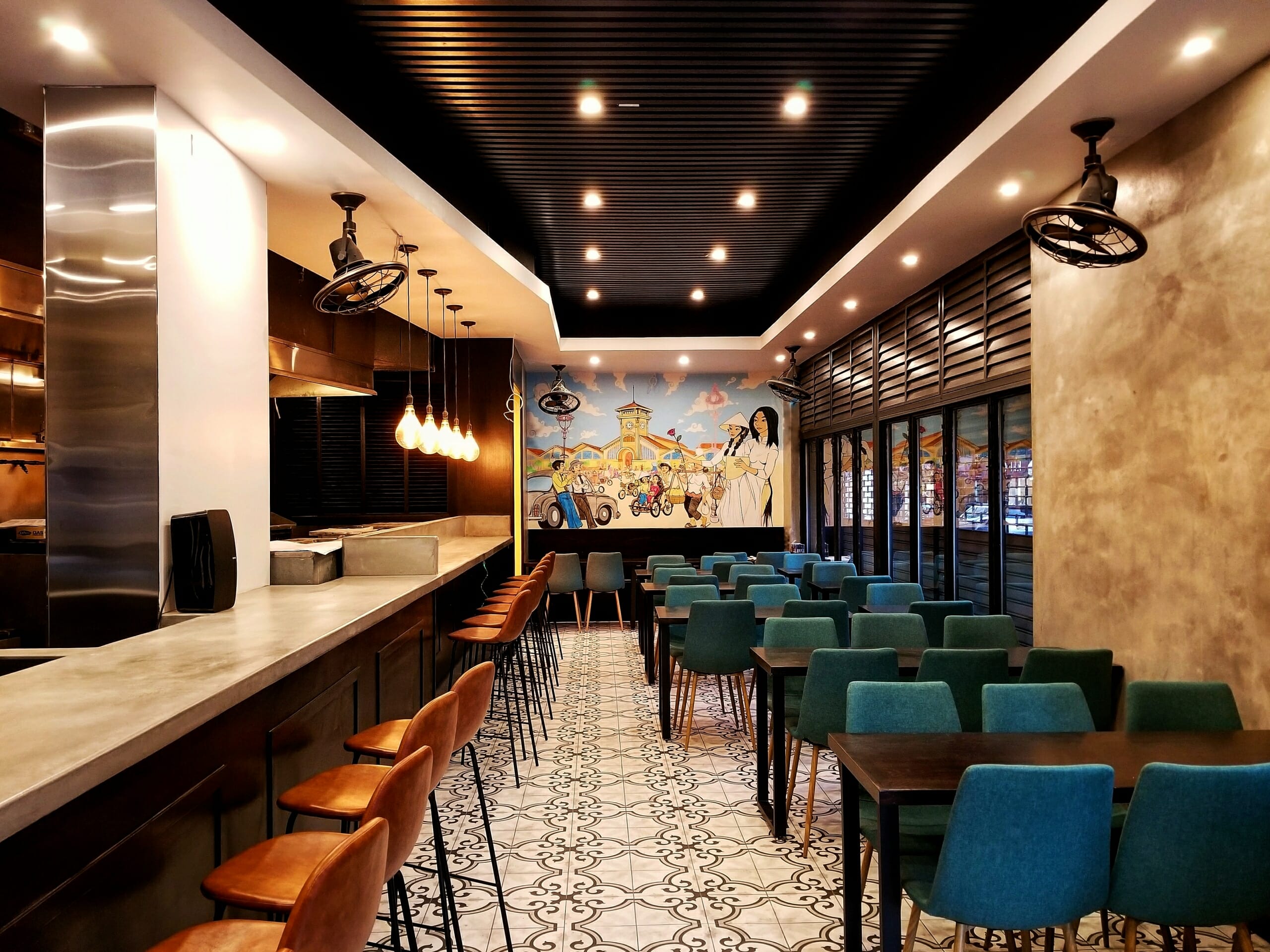 Despite launching just days before the mandated city shutdown, Saigon Social pivoted from a grand launch to partnering with local non-profits to feed frontline workers. This is part of a 3 part series on New Yorkers who have taken the initiative to feed New York City on their own.
The first time I saw Helen Nguyen, she was wearing a starched white double-breasted chef's coat in a dive bar in the Lower East Side.
It was 2018 and I'd just started hosting trivia nights at the bar, Boy's Don't Cry. Every now and then in the midst of a beer-infused night shouting FRIENDS trivia into a mic, I would run into Helen as she was preparing for one of her weekend pop-up dinners in the kitchen.
Every weekend, I'd see a festoon of Instagram posts featuring Helen's Banh Mi burger on my feed. The pop-ups were her playing ground. A place for the 5-star classically trained chef to put aside her French entrees and instead cultivate a menu inspired by her favorite home-cooked dishes.
The pop-up consisted of a rotating menu – Bun Cha Hanoi (Hanoi-Style Grilled Pork and Vermicelli), steaming bowls of Pho, and a tantalizing juice bomb that made its way across several New York food accounts known as the Banh Mi Burger.
Helen made a certain amount of dishes each weekend, and when it sold out, it sold out. Whatever supplies she was able to cook up for the pop up was it. Almost as if the hypebeasts over at SUPREME released Vietnamese comfort food. Minus the douchiness.
Max, the owner of Boys Don't Cry told me, "Yea, she flies in every weekend from Seattle to do this. She has a full-time job as a real estate agent there. She's just hosting pop-ups here until her restaurant opens up."
If the word "Hustle" were personified into real life – this would be it.
Fast forward to 2020.
Located on the corner of Orchard and Stanton (formerly Danny Bowien's Chinese – Mexican Fusion Mission Cantina) in the Lower East Side sits Saigon Social. The restaurant is a modern take on traditional home-cooked Vietnamese food.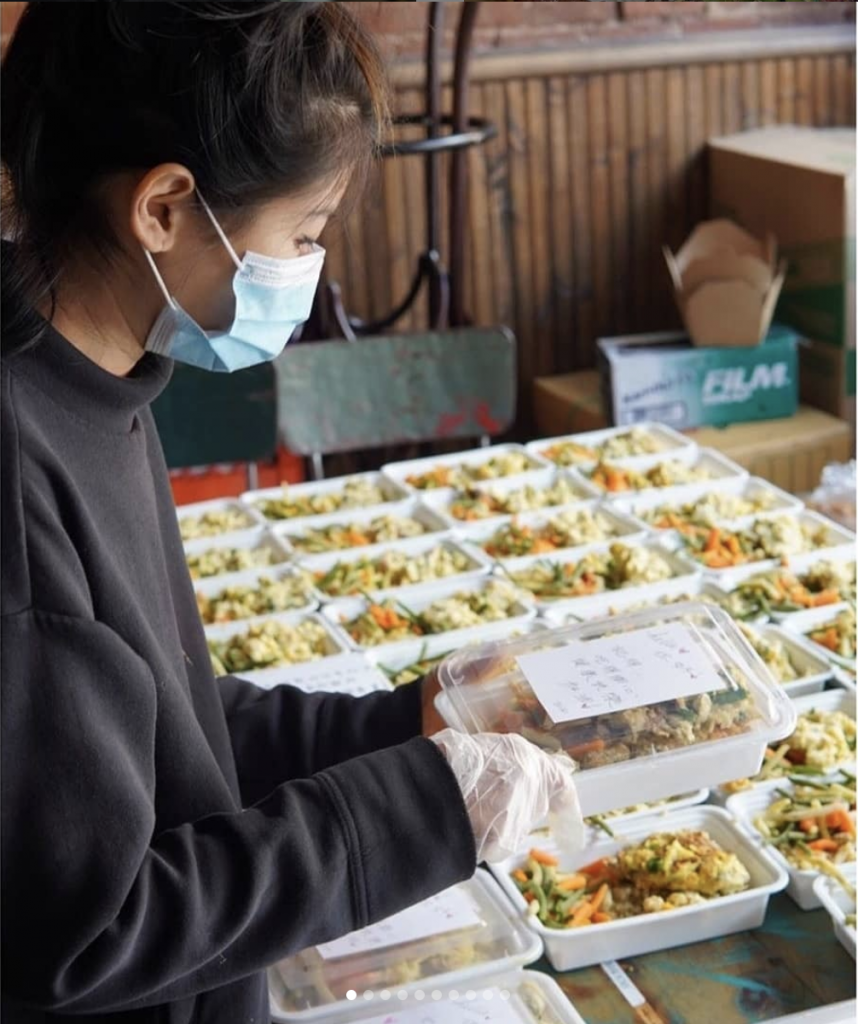 Inspired by Helen's mom and her Vietnamese roots, the restaurant opened its doors this March, just days before the citywide shut down due to the Coronavirus. Instead of seats filled with new patrons, the restaurant took on a new life as a patron of the community. For the past 3 months, Helen and her team have donated over 10,000 meals to frontline workers and most recently, in partnership with the volunteer-run organization, Heart of Dinner, to feed Chinatown's senior citizens.
This past week, they re-opened under New York City's Phase Two of reopening, offering up a new summer menu and some outdoor seating.
The Art of the Hustle
The full story, I found out, was this. At the age of 33, Helen Nguyen decided to "move" from Seattle to study at the Institute of Culinary Education in New York City. For two years, Helen would take the red-eye from NYC on Friday nights after class to make it back to Seattle for the weekend, where she would continue to show listings to clients as a real estate agent.
She was back Monday morning for class. "I was flying back and forth between the weekends. I still would have showings and I never even told my mom in the beginning!" Born to a single mother, Helen and her mom worked multiple jobs to help support the family. Some of the strongest family bonding that took place, she reminisces, was through cooking Vietnamese food at home with her mom and younger sister.
"Going to culinary school was something I always wanted to do, but I wanted to continue to support my family until my younger sister was capable of being on her own…It was hard starting the Institute with 18 and 19-year-olds, but I was there every day, constantly seeing if I could do more with the teachers. I knew I wanted this."
---
Her dedication to cooking did not go unnoticed, and soon after graduating, one of her instructors suggested she reach out to a buddy of his who was hiring. "I had no idea what the restaurant was. It was just a name and a number scrawled on a note, and I called and showed up for training."
The restaurant? Chef Daniel Boulud's famed Restaurant, Daniel, one of the top-ranked restaurants in America.
For those in the know, DANIEL is in that echelon of fine dining that puts chefs through meticulous training, perfecting multicourse dishes reserved for special events, the wealthy, and OG foodies. After all, don't great things often go by one name? Prince. Madonna. But I digress.
"Yea, I mean I worked really hard. The first year I was just cutting carrots and onions for the chefs, but I learned so much there."
Helen worked at Daniel for 3 years before leaving to start her own restaurant, Saigon Social. After two years of construction, waiting on permits, and a gas line hiccup that pushed the open date months late, Saigon Social was set to open its doors in March 2020. Just days before the Coronavirus shutdown.
Helen and her team quickly pivoted and started partnering with local organizations, donating to local charities and frontline workers.
Small Businesses ARE the Community
I asked Helen how was she able to still donate meals to the community, when she herself, had just opened the restaurant in the middle of a pandemic?
As Helen sees it, "I just felt like we had to, there are a lot of other people who are worse off than us and I felt it's our duty to give back".
It's a common theme I've noticed amongst several of the independently owned restaurant owners I've interviewed for this series. Despite dealing with: business disappearing overnight, food supply chain breaks, social distancing, decreased capacity, reduced staff, lack of PPP funds (which Helen was unable to apply for since they had not been open prior), rent and bills, bills, and oh boy, bills, much of the efforts towards the community were provided by small businesses like Helen's.
According to a survey done by the James Beard Foundation, 80% of restaurants have laid off staff in New York City. Yet, small businesses like Helen's continued to stay open and to do what they could to feed their neighbors.
The pandemic has created a domino effect on the food supply chain, and with the House still twiddling their thumbs over the Coronavirus Stimulus plan, we're about to encounter a tsunami of hunger. As unemployment continues to rise (The NYT estimates that another 22,000 more workers will be laid off this Fall), it is up to us to support the very restaurants like Helen's, who have played such an integral part in keeping the community together.
How You Can Support
Order from Helen's restaurant – Saigon Social, which is open now with a new Summer menu for pick up and delivery.
Follow, share on your stories and send directly to 5 friends you think would really like the restaurant
Donate to Heart of Dinner to continue feeding NYC's elderly.
Tell us about your favorite restaurant so we can feature them!
More great stories from ciaooo!