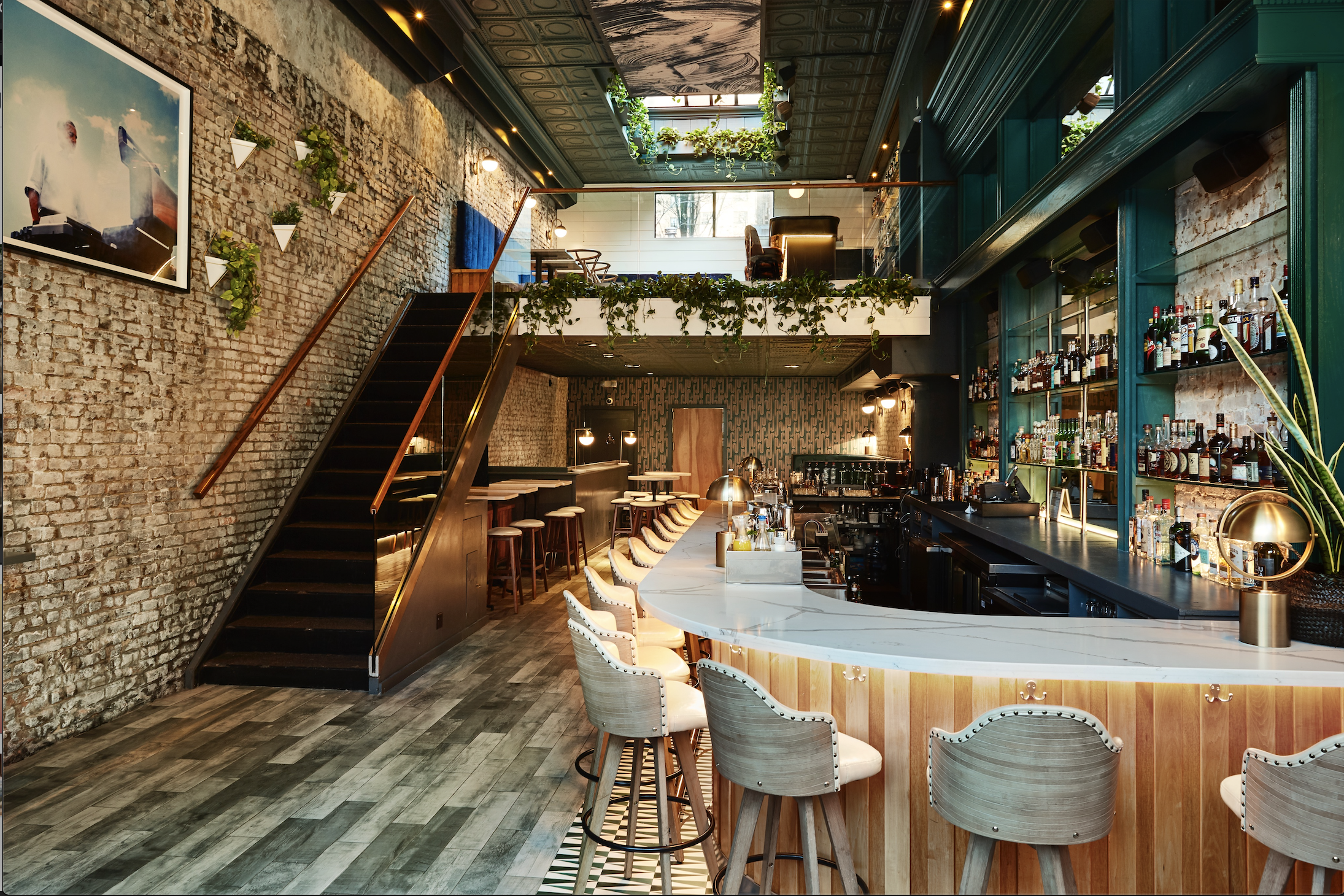 I'm sitting at the newest addition to Kips Bay, a modern American cocktail bar called My Friend Duke. Owner and manager, Zachary Pease, is sitting across from me and we're chatting about the insane journey it's taken to build a modern cocktail bar that's lowkey casual but fancy enough to impress everyone from a hot date to your mom visiting from out of town. 
Once you walk in, you'll see. It's airy, it's gorgeous, it's designed so beautifully that it's sure to wow a first date, or friends visiting from out of town. It's also totally casual enough to meet with your friends after work on a Thursday night. Suffice to say, its one of those spots that are sure to please everyone. Want a great cocktail? Check. Want a draft beer? Yep. Just want a great glass of wine? Yas! Heck, they even have wine on tap. 
Zach spent the bulk of his career working at various bars around NYC. He was the manager of a neighborhood bar, Lucky Jack's in the Lower East Side. He cut his teeth measuring up cocktails at the legendary speakeasy, Attaboy. So, I'm not surprised that he took his experiences from both these bars and combined them into a beautiful, perfect specimen that is MY FRIEND DUKE. 
"We wanted to take all the pretense out of cocktail bars.  We're here for people to cut loose and escape a little bit. We still want people to enjoy themselves, and we don't want it to be stuffy at all. It's a neighborhood bar where you can still get a great cocktail."
Zach spent last year traveling across the country from Hawaii to New Orleans visiting various bars for inspiration. The influence is West Coast meets retro, from interior design right down to the menu. Cocktails are throwbacks to the madmen era, with names like, "The 11th St Manhattan" and the "Georgetown Buck".
Food is of the non-fried bar variety. Pork Belly lettuce wraps. A fried chicken sandwich that's been brined for 3 days that will knock your pants off. "How I know it's good though, Zach says, "no one ever asks for any additional condiments. They just love it as is. That's the biggest compliment in my eyes".
As for the name? There IS a real-life Duke.
"It's been an inside joke for a while. When someone does something good, they pick up a tab, or they win a big award or something, we say, "That's my friend Tim, or Rick or whatever. One day, my friend Duke picked up the tab and I said, "That's My Friend Duke and it kind of just stuck".
Open from 4 PM to 4 AM every night.