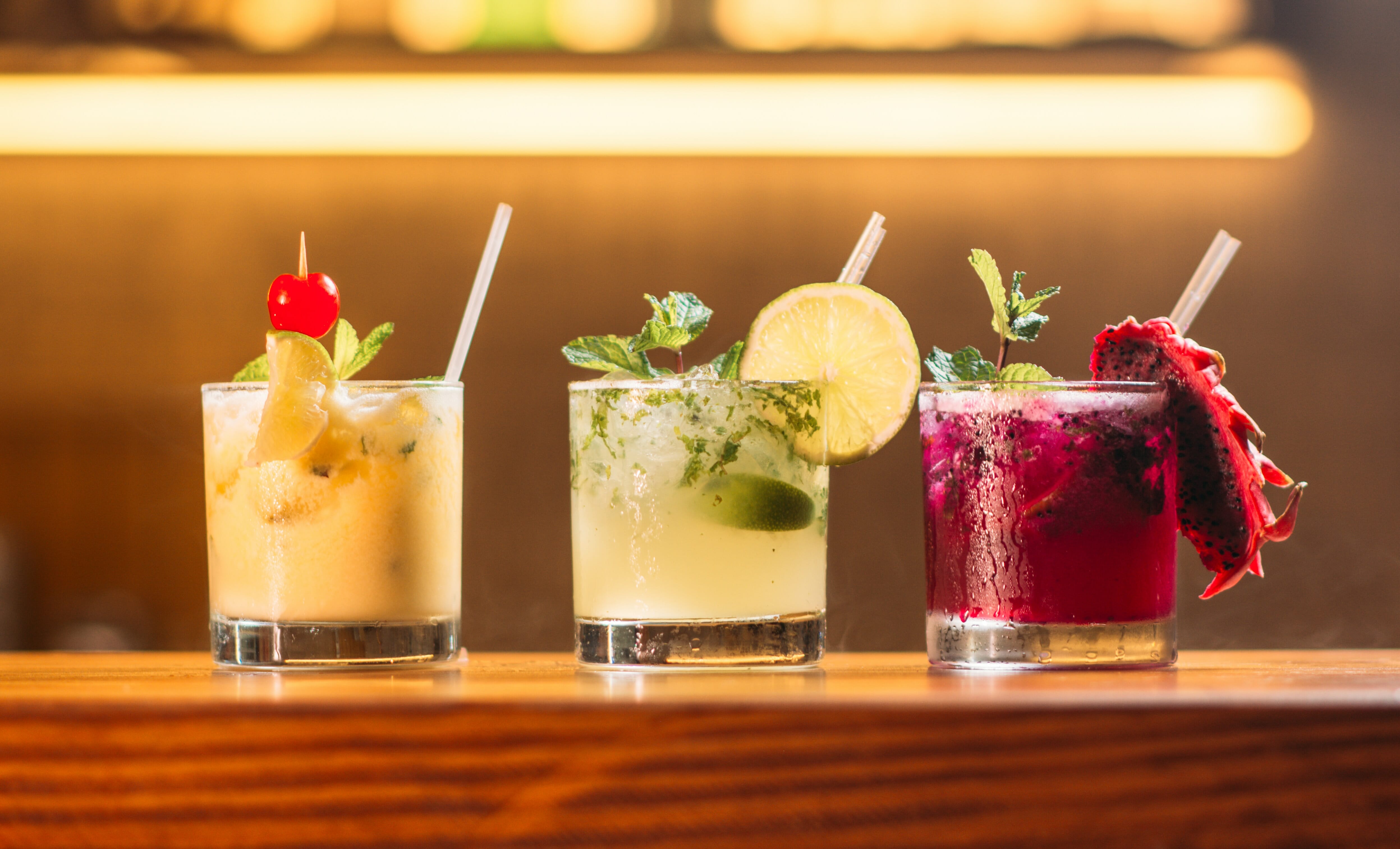 Whether you are cleansing your system for a few weeks, days, or forever — that shouldn't mean you have to miss out on New York City's nightlife. Mocktails are increasing in popularity and flavor. Here's a list of ciaooo! mag's favorite places to drink when we're in the mood for a sober night out.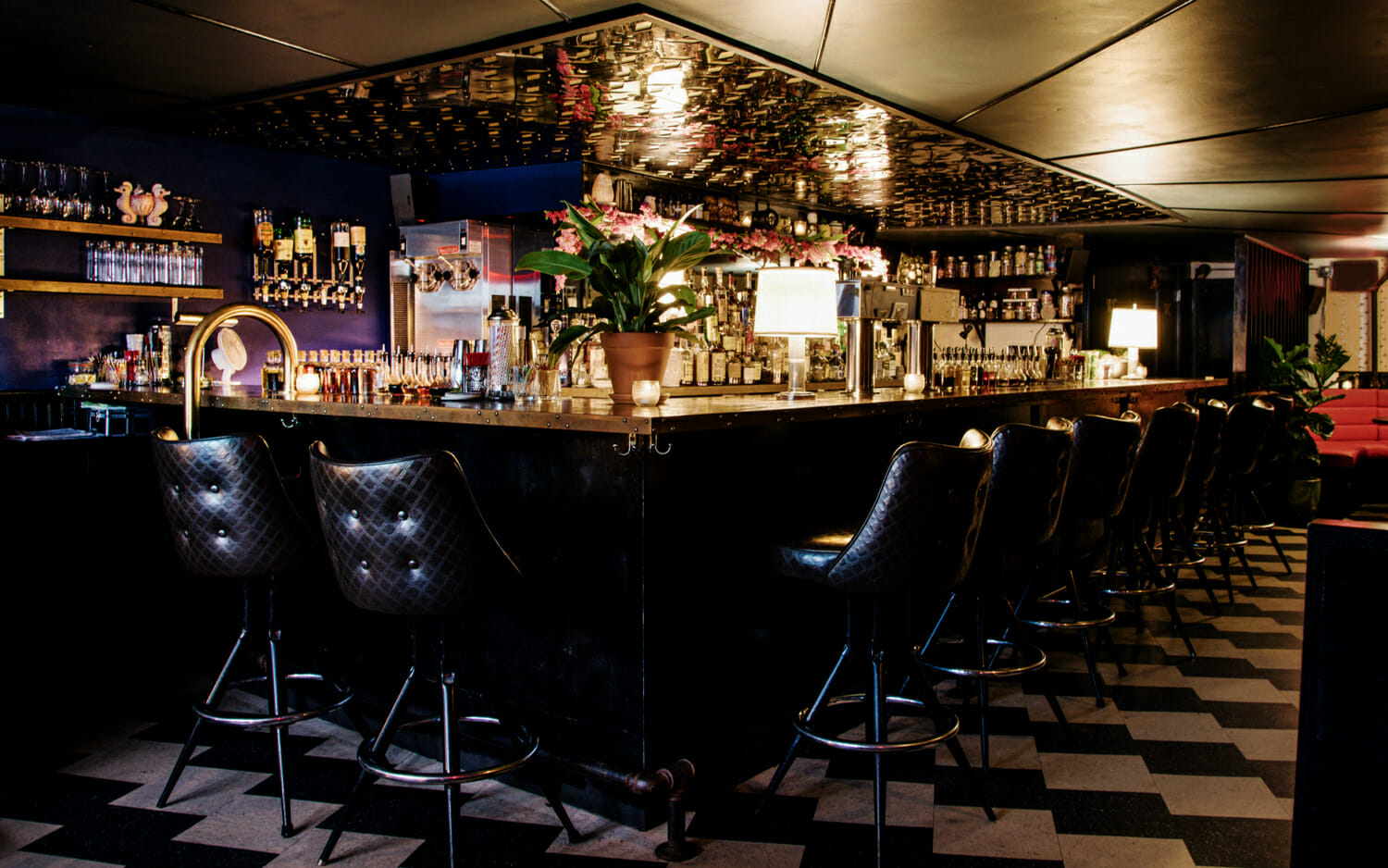 Drink
Nitecap
Frequent readers know I already love this place. Located in the subterranean level of Rivington Street, Nitecap offers mocktails mixed with the same skill, love, and finesse as their regular cocktails. Check our the "Virginz" section on the menu. Their booze-free delights also change with each menu edition!  Cheers to originality! 
Nitecap
Type Bar
Info 151 Rivington St, New York, NY 10002
Price$$
Drink
Mother of Pearl
Affectionately nicknamed by me as the classy lil' sister of Otto's Shrunken Head, I firmly believe that Tiki bars are the latest of returning trends. When Mother of Pearl was born in 2015, I knew my hypothesis was correct. Mother of Pearl has such a breezy, carefree feel to it. Once you walk in your stress palpably melts away. They're known for their completely vegan menu and their Instagram friendly cocktail menu (Shout out to the SharkEye!). But they have also started serving Virgin Isles, my favorite being the Forbidden Fruit.  Place a rezzo before heading in or expect a 20-30 minute wait.
Mother of Pearl
Type Cocktail Bar
Info 95 Avenue A, New York, NY 10009
Price$$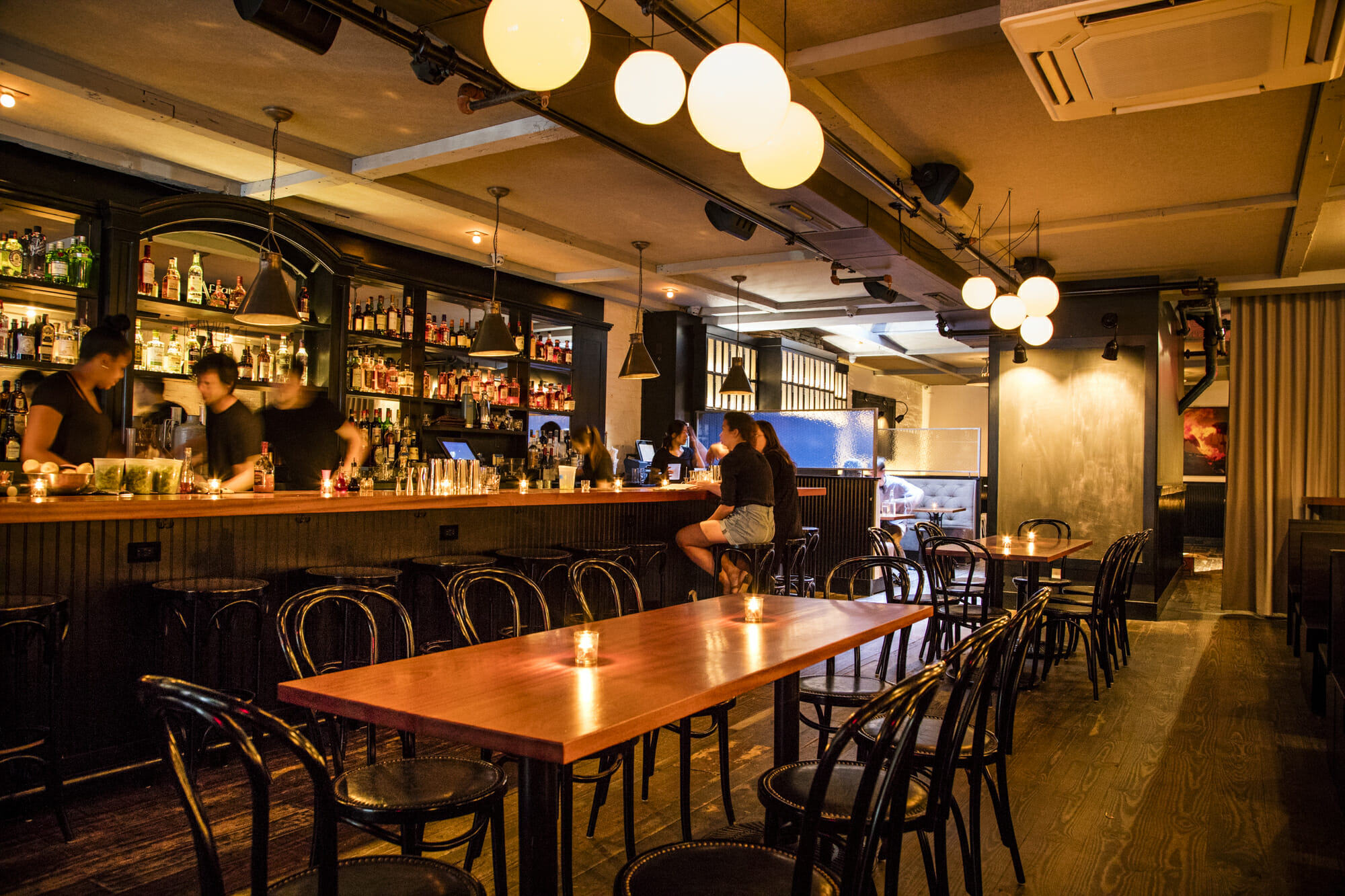 Drink
Existing Conditions
Existing Conditions is pretty well known for their offbeat drink combinations. I'm talkin' nitro infused or carbonated cocktails, and even drinks you can order from a vending machine. Their non-alcoholic section is just as unique — try their "Millions of Peaches" which they describe as a "Bougie Snapple." Or my personal favorite, "Spruce Mousse" made with Champagne Acid. Call ahead to make a reservation, it's a no-standing bar.
Existing Conditions
Type Cocktail Bar
Info 35 W 8th St, New York, NY 10011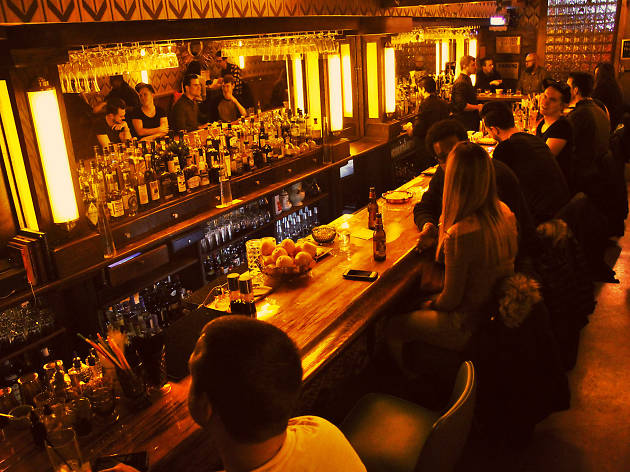 Drink
The Honey Well
Hanging out in Harlem? Head down to the ultimate 70's fever dream basement bar, The Honey Well! Our favorite mocktail to try is the Monday Hooking. 
The Honey Well
Type Bar
Info 3604 Broadway, New York, NY 10031
Price$$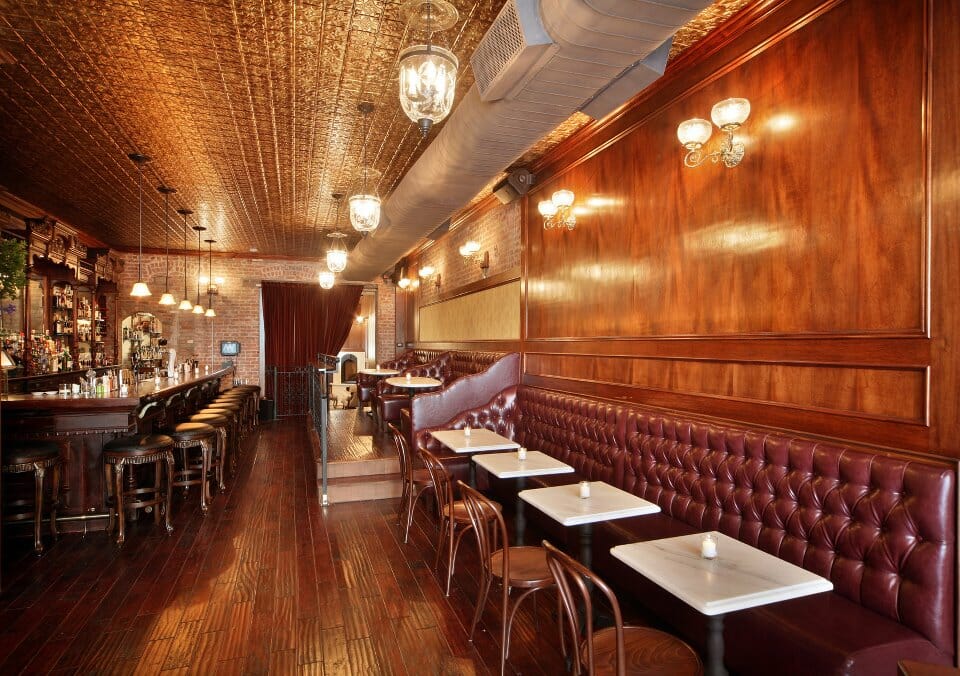 Drink
Clover Club
Clover Club not only has amazing brunch, but also poppin' mocktails! The retro bar located in Cobble Hill has a great zero proof selection. Those in love with sugar snaps (like myself!) will adore the Sugar Snap! Seedlip Garden, sugar snap peas, tarragon and lemon! Come for the mock, stay for the vibe. Head in on a Wednesday night for live jazz with Michael Arenlla!
Clover Club
Type Cocktail Bar
Info 210 Smith St, Brooklyn, NY 11201
Price$$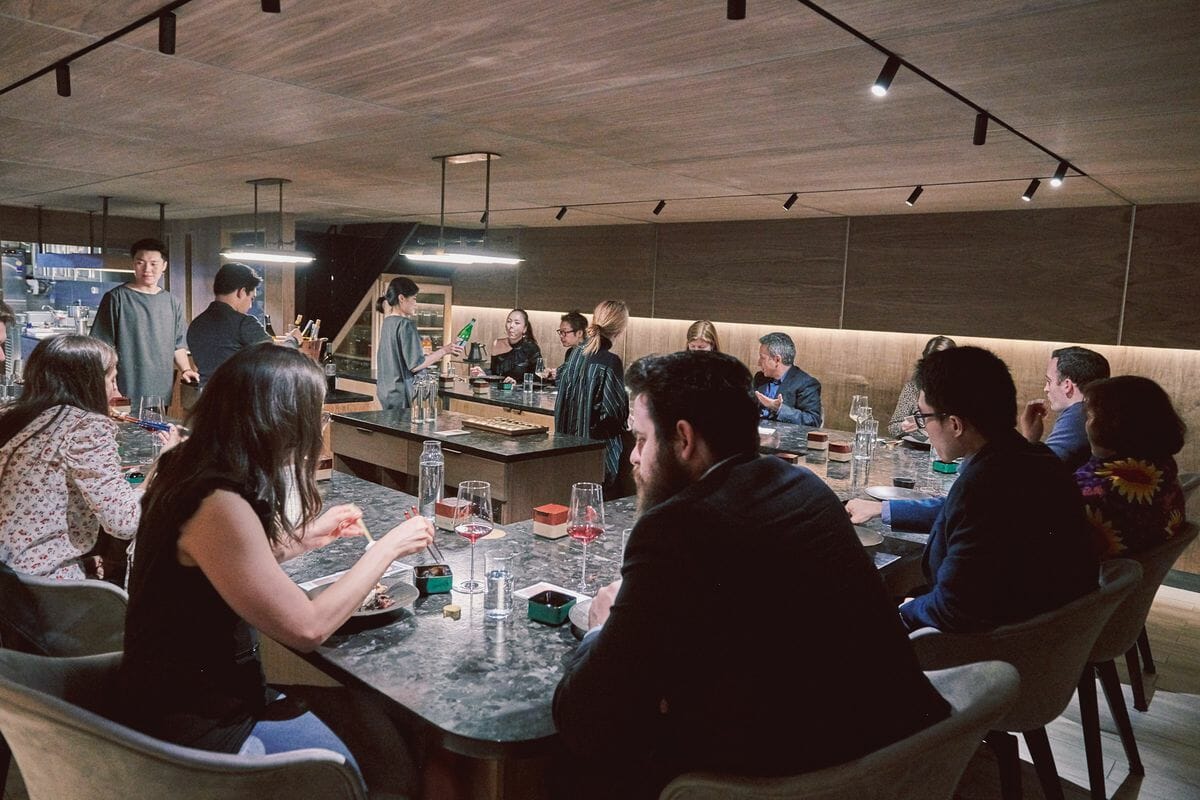 Drink
Atomix
If you want some Korean with your mocktail, check out Atomix. Head to the ground floor of 104 E 30th St and grab a seat. Atomix bar is cozy and even has an a la carte snack menu. Don't sleep on YukPo, Korean style beef jerky. For a drink suggestion, try the Dang Jun — Yuzu, Honey, Sesame Leaf and Soda. No need for a reservation on this one. The bar is walk-in only. Hit them up on a weekday or cross your fingers and head in.
Atomix
Type Korean Restaurant
Info 104 E 30th St, New York, NY 10016
Price$$$$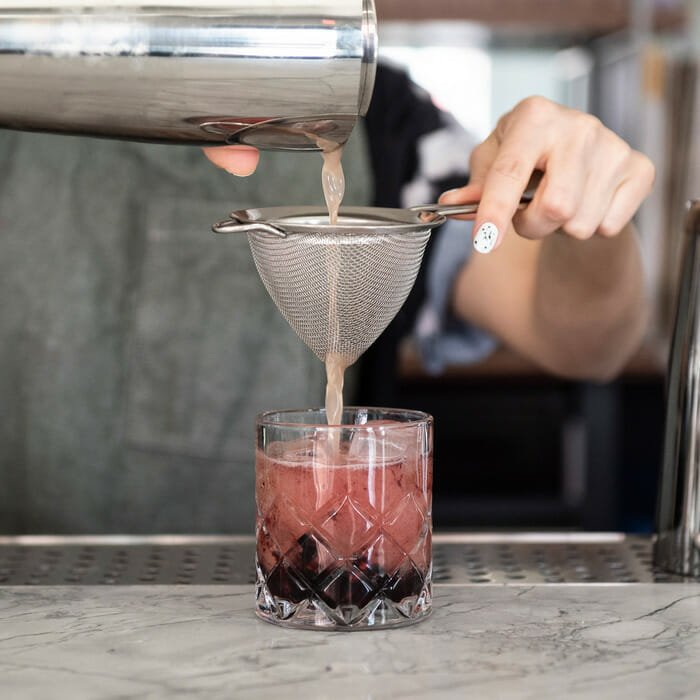 Drink
Getaway
If you want a complete alcohol free environment, get away to Getaway! (It was too easy, we had to!) Getaway is Greenpoint's first-ever alcohol-free bar. Try one of their hilariously named cocktails such as Daters Gonna Date, That's Just My Face, and my ultimate favorite — A Trip to Ikea which contains Lingonberry, Lemony, Vanilla, Cardamom, and cream! If you're taking a temporary break from the booze train, try their version the cocktail classic Paper Train! They're open Tues – Sun from 5pm to Midnight.
Getaway
Type Bar
Info 158 Green St, Brooklyn, NY 11222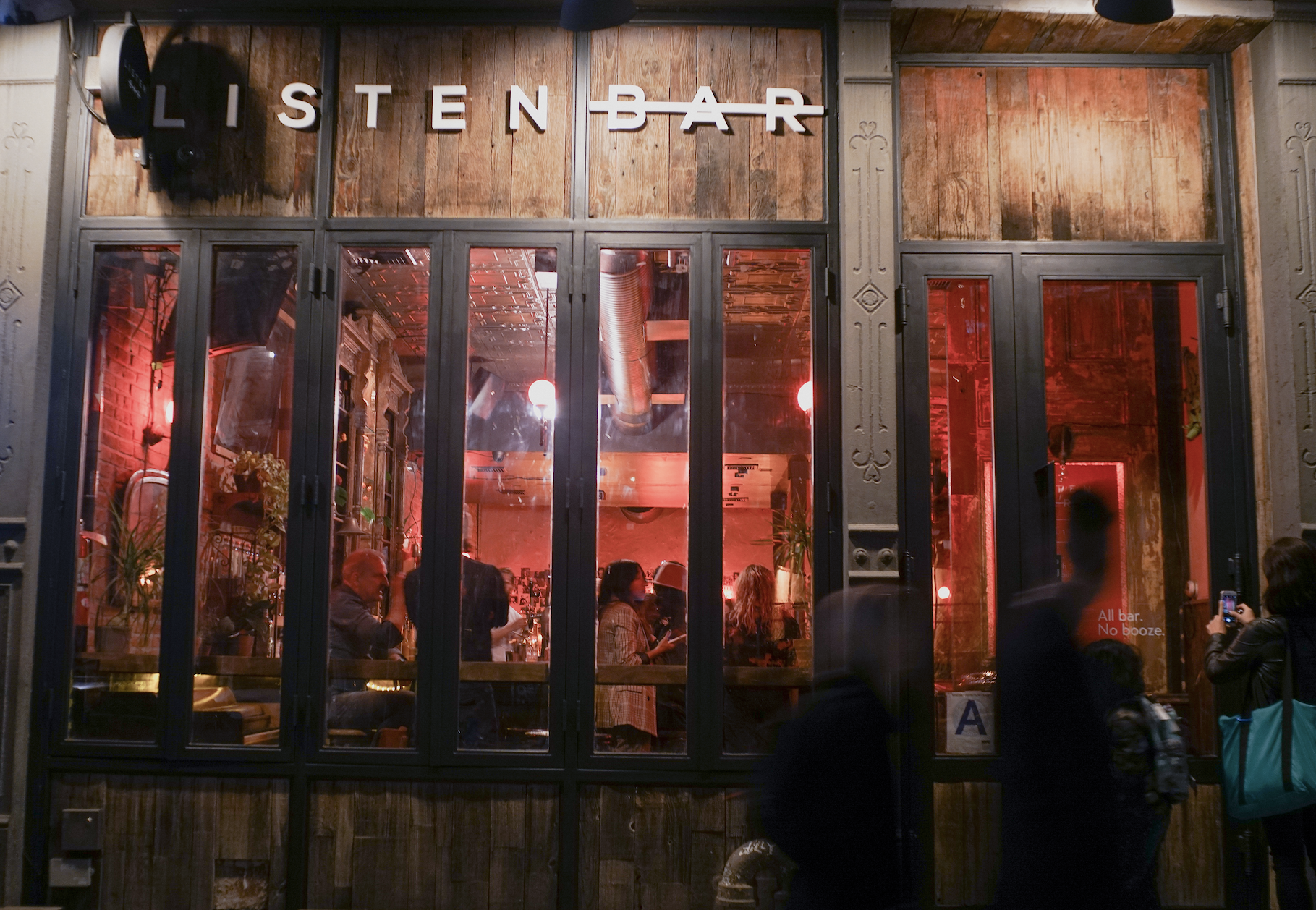 Drink
Listen Bar
Coming soon! Listen Bar was originally a pop up in Manhattan during the winter. They did so well they're sticking around permanently! Their crowdsource campaign recently ended with an extra 25k!