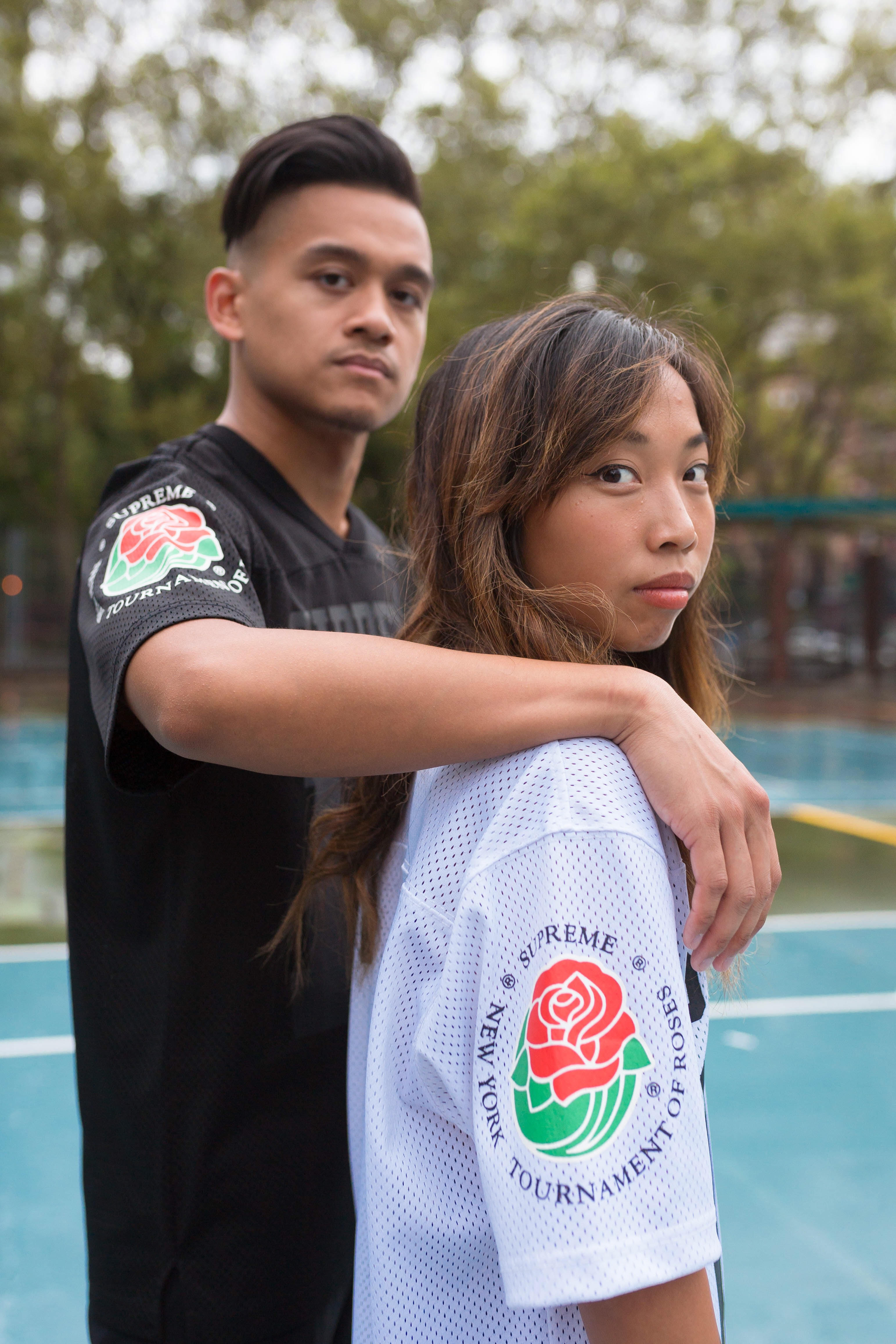 Christine Flores is a celebrated, multi-dimensional dancer who has made waves from the stages of London's Barbican to Hozier's music video this year. This month, she's performing at HI ARTIST, a pop-up contemporary dance experience right here in NYC. Founder of Hi Artist, Elizabeth Cooke spoke with her to talk about the world of dance and what made New York City the place to be for that.
It was early evening at Madison Square Park in June of 2017.
The weather was New York City summer at its prime, before the claustrophobia-inducing humidity of August set in.That evening, two choreographers I admired were rehearsing outdoors through Prismatic Park, a residency program that provided multiple dance artists with free, outdoor rehearsal space in Madison Square Park throughout the summer.
I made my way over to two engaged onlookers seated at a bench on the west side of the park. After eavesdropping on their conversation for a minute or so, I concluded that they, like myself, were dancers.
Fast-forward two years to present day. The woman who was seated on that bench is Xenia, my business partner. What was a seedling of an idea then is now Hi Artist, a business our fans refer to as the "Sofar Sounds of dance". We produce pop-up contemporary dance experiences that are half intimate performance and half lively gathering, where guests get the opportunity to hear the stories behind the dance pieces and meet and mingle with the performers after the show.
Generally speaking, you can place dancers like us in one of two bigger buckets: concert dance or competition dance. A good example of concert dance is Alvin Ailey American Dance Theater, one of our country's most beloved dance companies (who also call New York City home). Competition dance involves competitions (bet you didn't see that one coming) and usually possesses more acrobatic turns and tricks a la reality TV shows like "Dance Moms" and "So You Think You Can Dance". Contemporary dance–a style that blends classical and modern movement ideas–appears in both concert dance and competition dance. Are you still with me?
Social dance's roots go back to primitive cultures dancing to celebrate events like the harvest, birth, and death, among other things. Another good example of concert dance is ballet, which can be traced back to Italy in the 1500s. But things get even more complicated when you start questioning the idea of dance as an art form. If two people are swing dancing for fun, is that less artful than watching a ballerina glide across the stage in pointe shoes, or a hip-hop dancer popping and locking in a music video? And if so, who calls the shots?
"If two people are swing dancing for fun, is that less artful than watching a ballerina glide across the stage in pointe shoes, or a hip-hop dancer popping and locking in a music video? And if so, who calls the shots?"
Xenia and I both specialized in concert dance but were concerned about the future of the form.
It seemed as though fellow dancers were the main people attending dance performances, creating a dangerous insular cycle. At the time we met, I was attending business school at New York University, and couldn't help but notice that while my classmates were interested in arts & culture, very few of them had heard of the theaters I frequented or the dance companies I adored. So we set out to build a contemporary dance offering designed for New York City's busy millennial, one that would welcome them into our world of dance with open arms and a drink of choice.
When thinking about why we as humans dance, it often begins with an emotion, like happiness, romance, joy, or sadness. We move to feel, and when we feel, we move. This nearly inexplicable, visceral feeling is at the top of Xenia and my minds when selecting the dance artists to showcase in Hi Artist.
One of these incredible dancers is Christine Flores, who we are beyond excited to have on the program for our next event on September 10th. I had the chance to sit down with her a few weeks back to chat about life and dance, including her starring role in Hozier's "Almost (Sweet Music)" Official Music Video and what she and her partner have been working on for our next event. Here are the highlights from our conversation.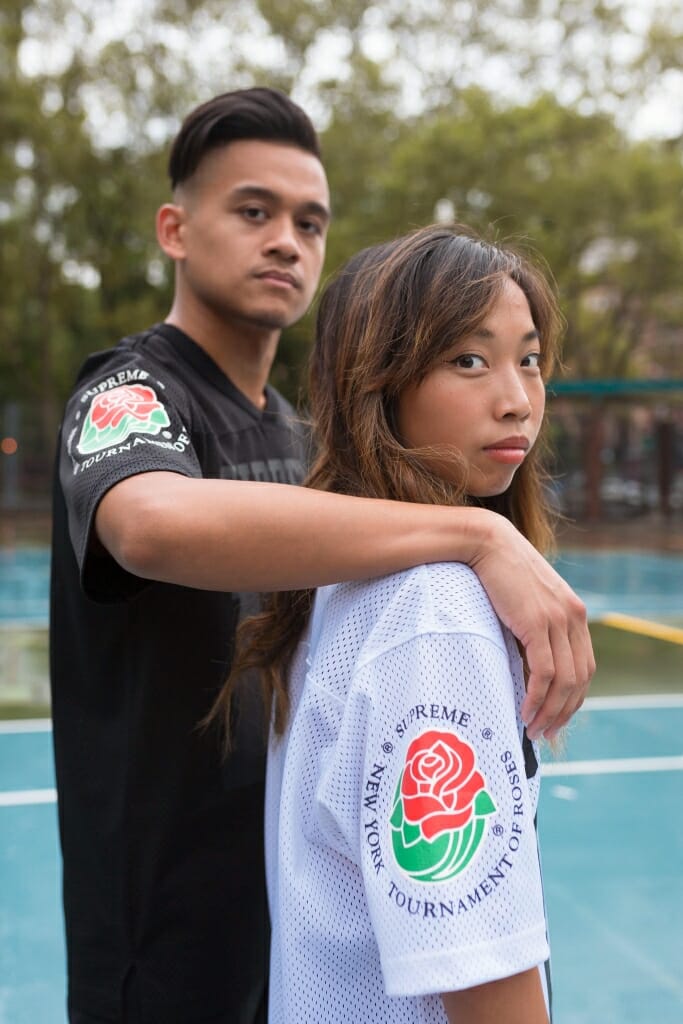 When did you start dancing?
I began dancing at age 7 at Sean Boutilier Academy of Dance in my hometown of Toronto, the capital of Ontario, Canada. I started with ballet and jazz but by the end of grade twelve, I was training in contemporary, tap, hip hop, lyrical, acro, musical theater, and pointe. We went to four or five competitions a year, mainly in Canada but a couple in the States too. When I was graduating high school I thought I would be a backup dancer because I only knew the commercial dance industry–I thought hip-hop was all there was. I came to the U.S. when I attended college at The New World School of the Arts in Miami, Florida. My audition to get into the school was the first time I took a modern class. It was [Martha] Graham technique and I remember feeling like I was a chicken running around with my head cut off. But then I got in and I discovered this whole world that really opened up the possibilities for me. It was a culture shock going to New World, but I think it has shaped what I am now because I know about both sides. I know about both commercial dance and concert dance, and that's why I love both.
What brought you to New York City, and how long have you been here?
I moved here in September 2015. Upon graduating from New World, I was like "okay, I'm moving to New York City to be a full-time concert dancer." To be honest, it was just the obvious thing you did after college. It seemed like New York was the place to be in the action and I was in my prime after college so I knew it was where I had to be. Especially being from Canada, I felt I had to continue the path of staying in the States to make it worthwhile.
What has been the biggest challenge of being new to the NYC dance market?
After college, it was difficult because I was on this visa where I could only get dance-related jobs, so it was tough to support myself financially. I lucked out having support from my family in that first year, but it was hard because everyone was like "why don't you just get a side job?" and I was like "I can't, because that's illegal!" The visa I'm currently on is an 01 Visa, for which you need to prove your extraordinary artistic ability.
But I would say the government values concert dance and commercial dance differently. They accept concert dance but they don't understand it, because they're like "What is that company? I've never heard of it." They don't see it as something reputable because it seems so foreign to them. However, if they see that you were a backup dancer on the VMA's or in a music video they're like "okay, great, you're excellent!" and they see it as the top-notch in your field.
They also care about how much money you make. And I do, too, but as a dancer you're never doing a gig for the money.
So it is hard being a concert dancer. When I was applying for my 01 the first time, I had this sinking feeling that the jobs I was taking weren't the right jobs, like I needed something a little flashier. They also care about how much money you make. And I do, too, but as a dancer you're never doing a gig for the money. I'm doing it for the love and the art of it. So for visa purposes you ask yourself, what do I take? The job that pays more but kind of sucks, or the job that fulfills you but that doesn't pay? It's a different calculus. Trying to balance that has definitely been one of the challenges.
How do you maintain your sense of curiosity and not let it turn into cynicism?
It's hard, but for me, it has a lot to do with the people I surround myself with. Talking with fellow Canadians has helped. I went to teach in Ottawa a few weeks ago and speaking with people who are in the same boat was really nice. It helped to remind me that I'm actually doing it, that I'm here in New York City dancing. It's easy to get buried in the hustle of the City and to continually tell yourself that you have to keep going and going and going. So it's helpful to look back and take stock of what you've done and how far you've come. Honestly, another big thing that I think has helped me is to surround myself with non-dancers. It really helps to keep me level-headed and not get so absorbed by dance. It's a great outlet to be able to go and come back to groups of friends—it's like living in Brooklyn and going to Manhattan.
Do you have any advice for artists trying to make it in New York?
In addition to maintaining a diverse friend group and ties to multiple communities, having a strong support system is really important. I realized that when I was home in Canada recently. Without my family, I really don't know what I'd do because if you have no foundation and no base support it just crumbles so easily. When you hear a "no" from an audition, it's easy to get really negative. It just takes that much more time to recover and keep going. But when you have people that are positive and support you constantly, it's way easier and you're able to ride the wave more smoothly. It's still rocky, but it's easier with them.
What was it like being in Hozier's "Almost (Sweet Music)" music video?
The whole process for me was an amazing experience. It was my first music video and Cameron Boyce was super sweet. Prior to the shoot there was just one day that worked with our schedules to rehearse, so we only had a few hours to figure it out and create choreography. We did it the day before in his tiny apartment gym because we couldn't get studio space on such short notice. Cameron's charisma and energy throughout the whole thing were just so inspiring. At the time I didn't know how young he was because he acted so professional. He'd say hi to everyone as he knew them, but he'd only met them five minutes before I did.
Andrew Hozier was a great guy too, really incredible. He is freakishly tall! Like a giant. But the best part was definitely working with Cam. After the shoot, we obviously wanted to keep in touch and I figured we would hopefully work on another project together. And then something so out of the blue happened and when he passed away it really impacted me. The only word that I can say is that it's bittersweet. It just seems so unfair and it honestly feels like a void. It doesn't feel real. He was so young. Whenever I see the billboard sign in Times Square where the video played, I think of him. I only worked with him once but creating choreography with someone is such an intimate process. I think when you create anything with anyone, you put your heart into it. What we created was very genuine. He was great and I'm really thankful I got that opportunity. He radiated pure joy.
Why were you compelled to work with Hi Artist and what will you be performing on September 10th?
I think what Hi Artist is doing is really cool because they're actively trying to reach a new audience and different community. I'm excited to be performing a mix of contemporary and hip-hop dance styles. This is the first time my boyfriend Michael Chua and I will be performing together. It's a feel-good piece because I'll be dancing with someone I love, and I think that dancing with someone you love is a common experience that will be relatable to anyone who is there. I'm also really excited to play with the space at 61 Local because it's not totally frontal in the way that most traditional concert, stage settings are. In hip-hop it's easy to get stuck facing one direction spatially, so we are challenging ourselves to push through that. We didn't want the piece to be about anything too serious because that's the state that I'm in right now. When I make work, it is very reflective of the personal state I'm in at the time of creation. So for this one we just wanted to have fun. I think it's going to be really good and we are super excited!
Follow Hi Artist and Christine on Instagram.
Hi Artist's website: www.hi-artist.net
Ticket link: https://www.airbnb.com/experiences/586183