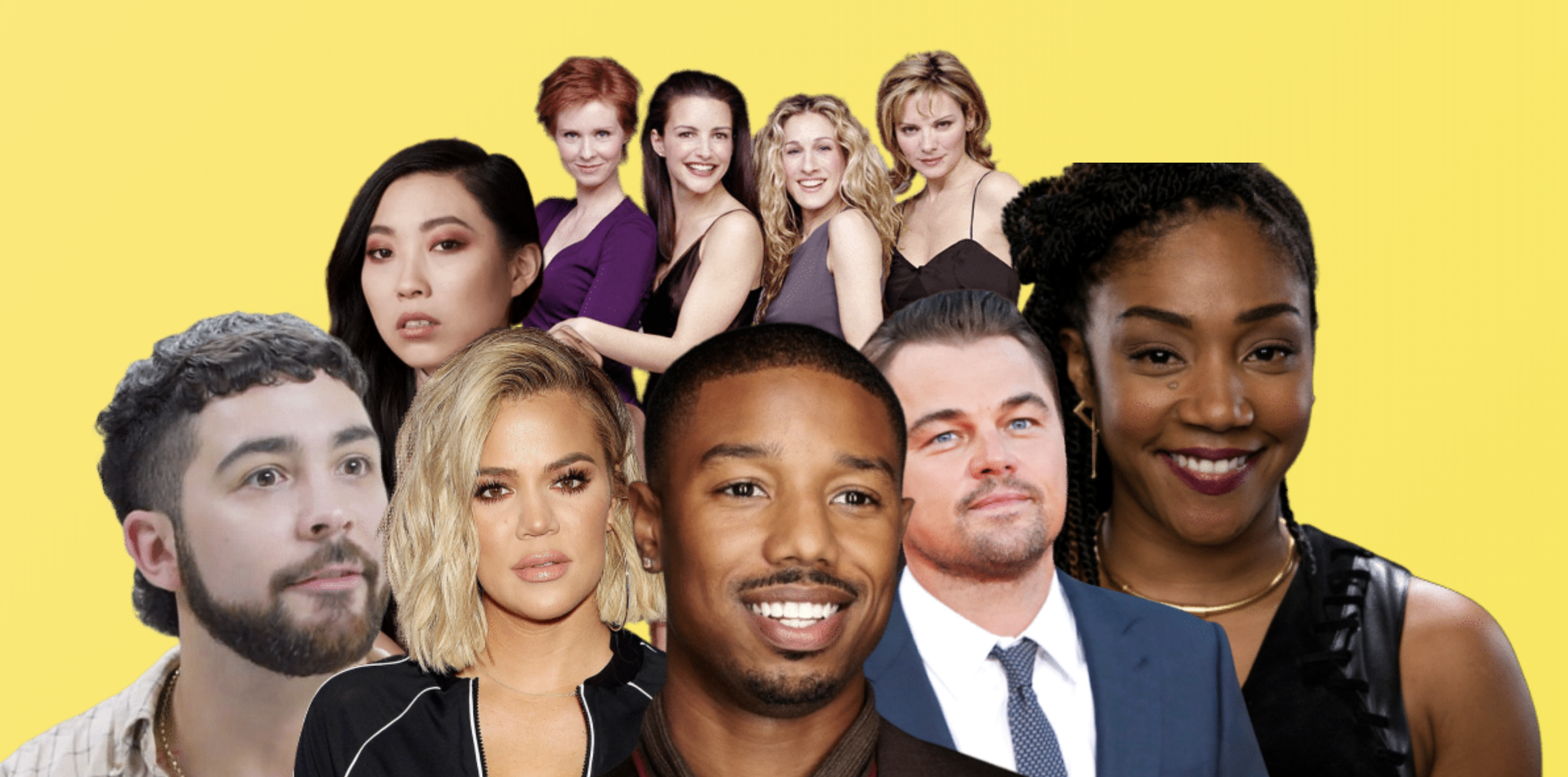 Let's face it single people of NYC, a lot of you are bad with dating.
It's not that you're completely bad at dating, per se. Everyone is bad at making complete strangers fall in love with them within a three-hour window. It's that everyone is bad at planning dates. The line is hella fine between "fun and adventurous" and "holy hell I'm trapped with this person for how many more hours"?
We're here to tell you that "grabbing a drink" is lame and devoid of effort! How will you stand out against the dozens of others who have taken or are taking your potential mate out for "drinks"? Sure, you are different and once they meet you they'll realize that, but in order to win the game, you've got to wow them before the date. Get creative! Dating should be FUN! Both for them AND you!
Ultimately, if you find that they're not down for a fun date, then that might be a red flag that they're not a fun time. And no one wants to date a wet blanket.
Here are a few ideas that are sure to be a great night (and not be too hard on your wallet). PS – Many of them involve drinking, but these are still fun without. Take care of your liver, yo.
DINNER, GAMES & LIVE JAZZ IN THE WEST VILLAGE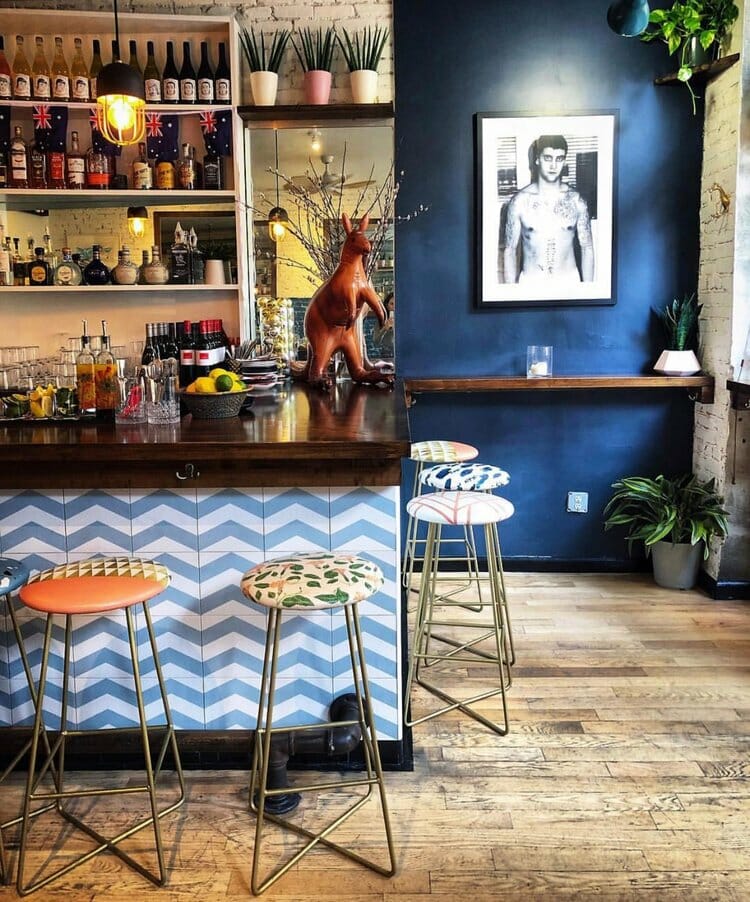 Eat
Asian Bites at the Restaurant Named after Australia's Most Notorious Murderer "Uncle Chop Chop"
Yo. Murder?! What? I know, but first off, some people are totally into murder docs so there's that. But also, Uncle Chop Chop is a new restaurant run by two Aussie brothers who wanted to recreate their favorite Asian Fusion foods from back home. The restaurant is super cute, and hidden on Cornelia Street so it will definitely impress your date that you know of such a dope, hidden spot. With dishes like "Dumplings with Rick and Morty Szechuan Sauce" and "Balinese Shredded Roast Duck" this is going to be perfect for conversation starting!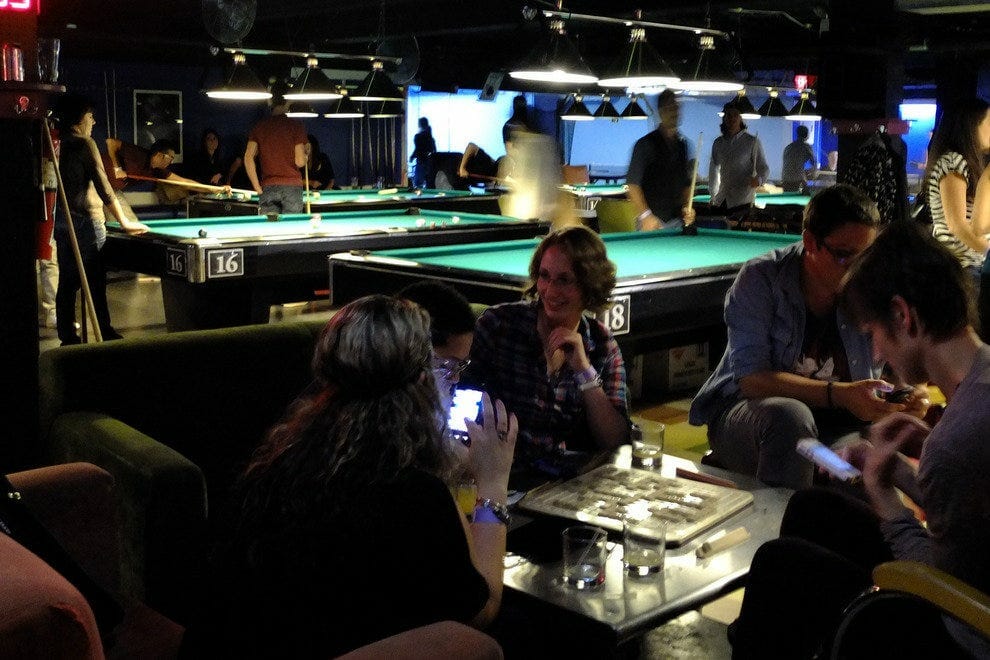 Drink
Lowkey Games & Jazz at Fat Cat
Oh Fat Cat. It's the most random collection of people and activities in NYC. After dinner, come here for a few fun games! The subterranean bar offers games like ping pong, pool, shuffleboard, and Chess BUT also, live music every night! Just know there's a $3 cash entry.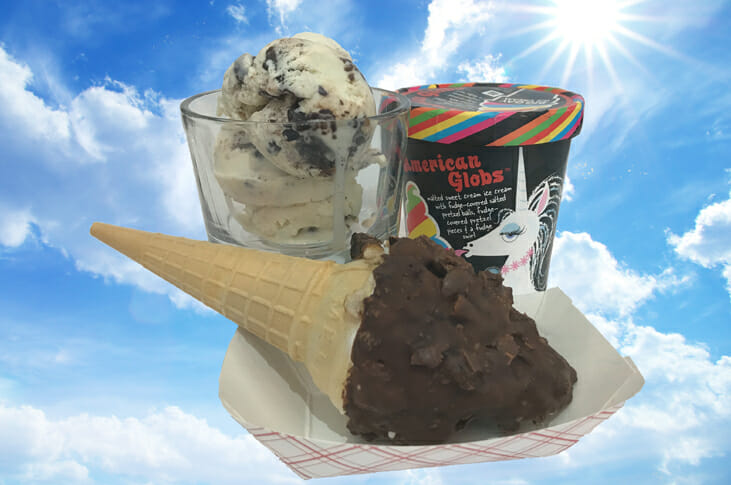 Eat
Late Night Sweets at the Big Gay Ice Cream Shop
After a long night of eating, drinking and playing,  top it off with some sweets at the Big Gay Ice Cream Shop, and just walking distance from the West 4th train station.
EAST VILLAGE DINNER AND A SHOW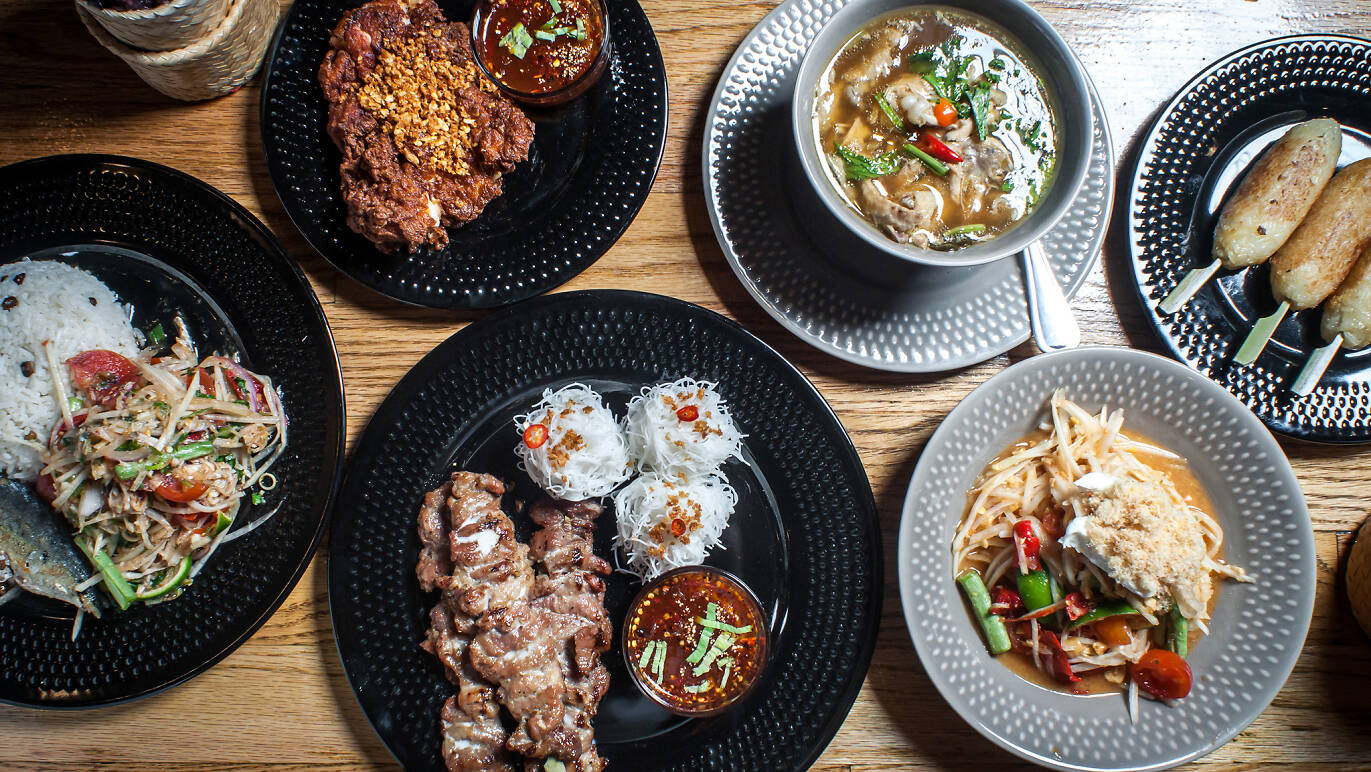 Eat
Transport Yourselves to Thailand at SomTum Der
Start with dinner at Michelin rated & affordable Thai restaurant Som Tum Der that offers regional Siam food. It's totally different than traditional Thai restaurants in the city, so you'll be sure to impress a date with the variety of food.
Som Tum Der
Neighborhood Manhattan
Type Thai
Info 85 Avenue A
Price$$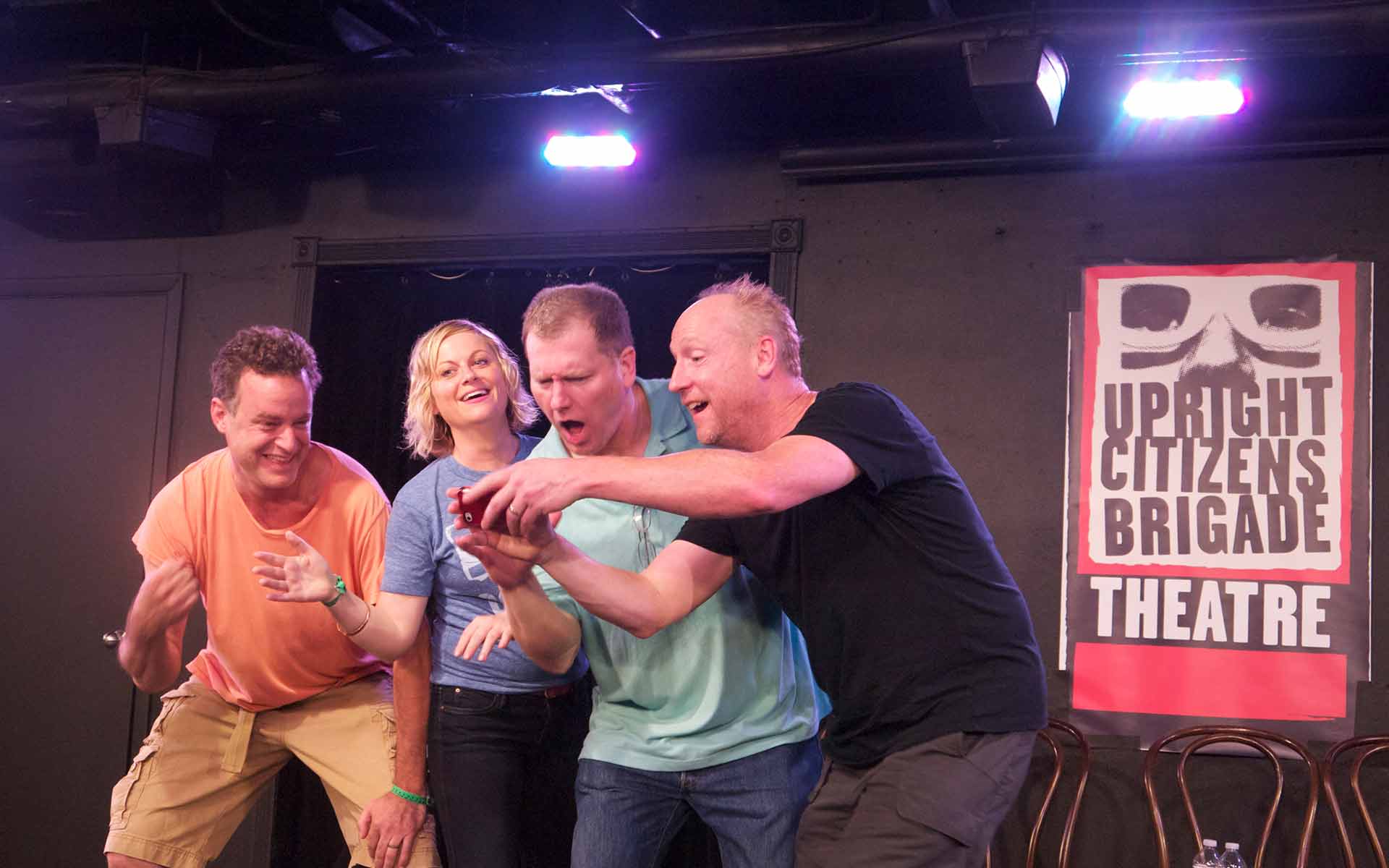 See
Then, Catch an Improv comedy show at UCB Theatre!!!
The Amy Poehler founded Upright Citizen's Brigade is NYC's answer to affordable, improv comedy. We'll be totally real with you – improv can be a hit or miss, but catch a great team here and you'll be left wondering how the hell anyone can be so funny. With cheap tickets (generally, less than $20 bucks a show) and cheap beer, this is a fun one to try with a date.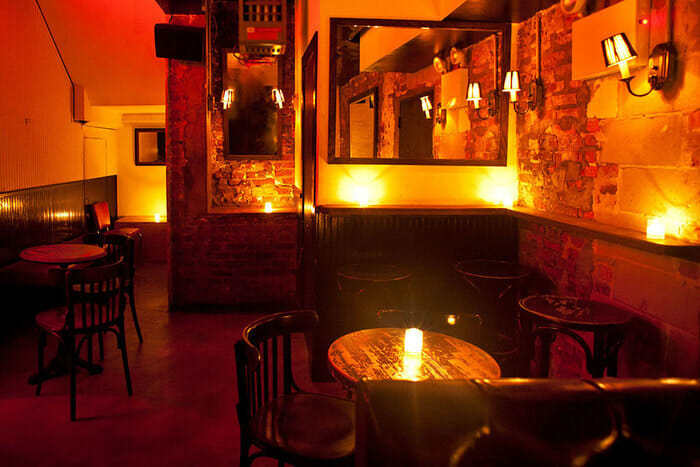 Drink
Make out session at Lovers of Today
Lovers Of Today is a hidden little speakeasy that is prime for making out.  It's intimate, dark with dope cocktails and recessed seating. It's the perfect place to make your move.
SECRET GARDEN GETAWAY IN DUMBO, BROOKLYN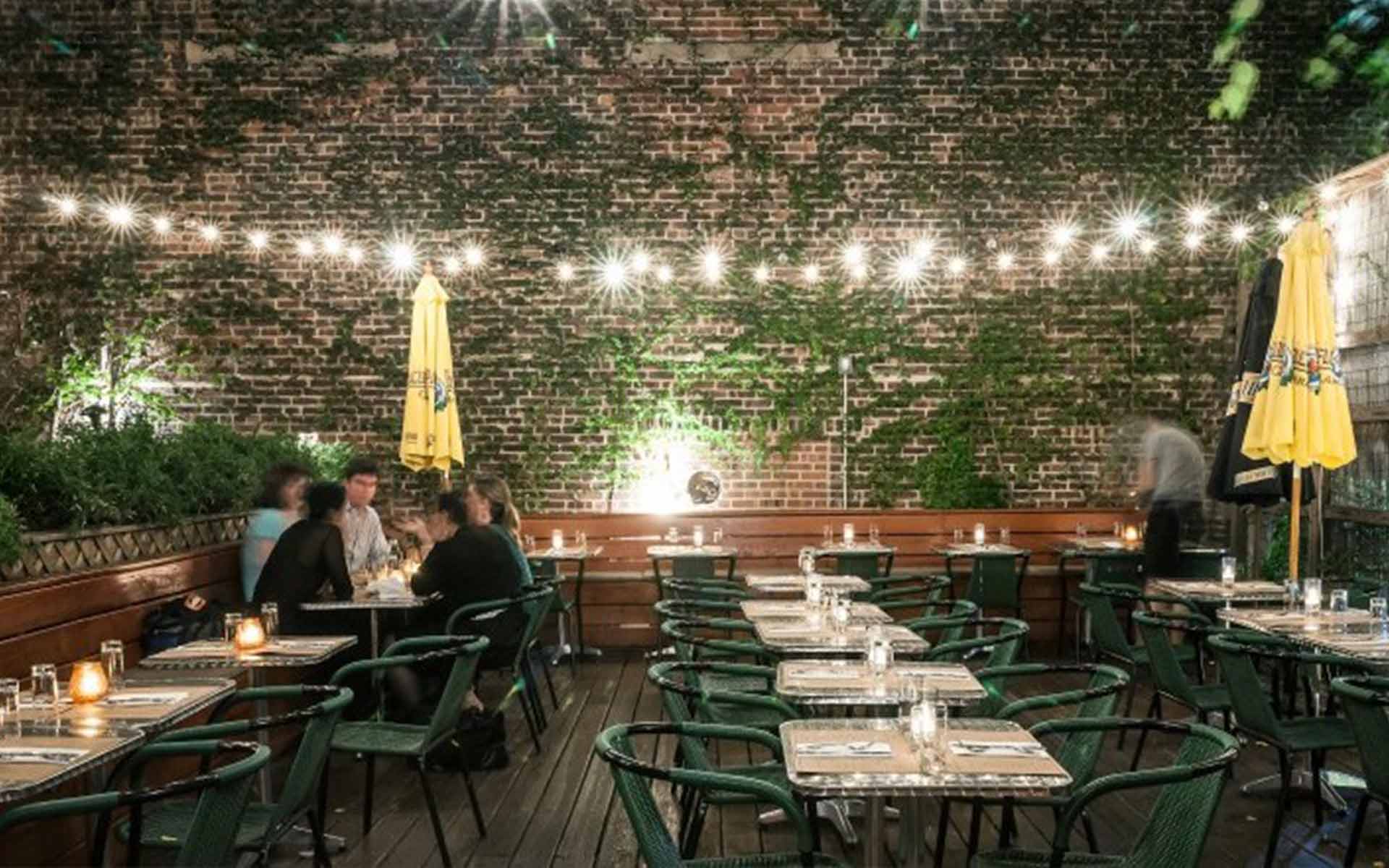 Eat
Backyard Retreat at Gran Electrica
Maybe it's the jaded New Yorker within me, but there's almost no better thrill in my life than walking by an obscenely long line and knowing that A. There's no way in HELL that I am waiting and B. There's always, always a place that is less popular within walking vicinity that is 10x better than the touristy BS.
That my friends, is Gran Electrica. This Mexican restaurant is directly around the corner from Grimaldis and is a total hidden gem. The tacos are fire and there's a gorgeous, extremely romantic backyard with lights hidden from the rest of DUMBO that feels like a total escape.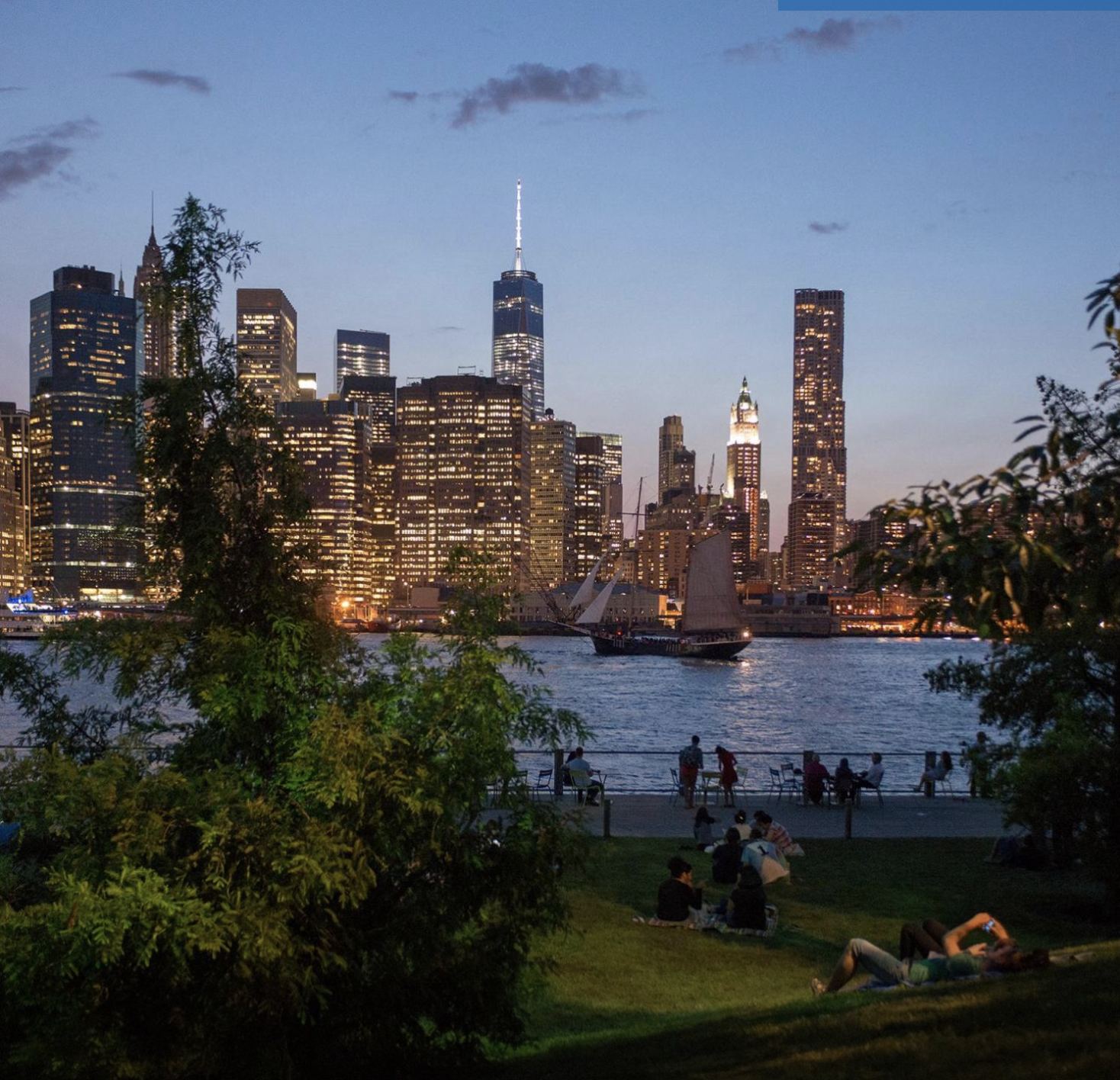 See
Sunset Picnic at The Vale at Pier 1 / Brooklyn Bridge Park
TO THE LEFT, TO THE LEFT. Walk all the way to the left on Pier 1! Pass the tourists, down, down, down all the way to the left. There are chairs and benches but when you get to the middle of the pavilion, there is a little grass section where you can throw down a blanket, have some wine and cheese and break out the bottle of Rose to see the sunset.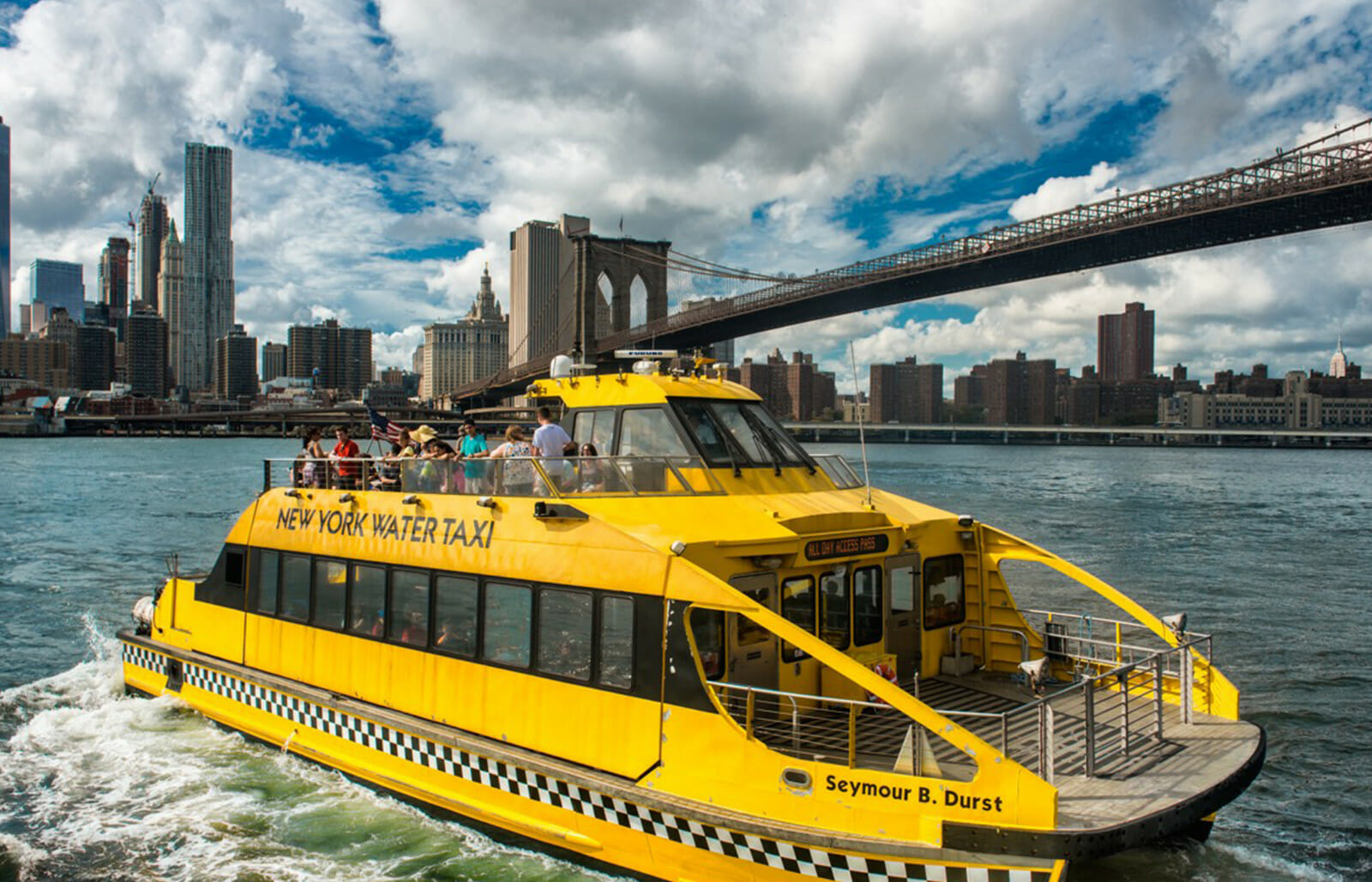 See
NYC WATER TAXI
The East River Water Taxi is one of the best ways to get around the city in the summertime. Instead of taking the train back to the city from DUMBO, settle for a romantic boat ride (for $2.75, holla).