A conversation with Jiyoon Han, Chief Daughter of NYC's Bean & Bean Coffee Roasters
By Madeline Clough in collaboration with Jiyoon Han
Bean & Bean Coffee Roasters has been a New York City staple since opening its doors in 2008. As of now, Bean & Bean offers three NYC locations along with their Fort Lee shop in New Jersey. They set themselves apart by providing ethically-sourced specialty coffee cupped and curated by a family team. Not to mention the extensive seating (and wifi) they offer New Yorkers used to bumping elbows at Starbucks.
Rachel and Richard Han, the co-owners of Bean & Bean, worked in the food and beverage industry for years in South Korea before moving to Queens. The couple brought the first Wendy's franchise (yes, the well known red-headed burger and frosty restaurant we all know and love) to Korea, then went on to create their own fast food joints.
Jiyoon Han, Chief Daughter of Bean & Bean, helped her parents open and run the first location on Wall Street. She led landlord negotiations, worked as a barista, and helped get the word out about the shop.
On top of opening an e-commerce site for their customers to continue to purchase their coffee, Bean & Bean is partnering with #NYLOVESCOFFEE to deliver coffee to NYC's essential workers. On their site, customers can Send a Cup, for $2.50 per cup, directly to hospitals and other essential workers.
Customers, artists or those with an extensive coloring pencil collection can also participate in Bean & Bean's Draw a Cup, where they can share drawings of coffee cup designs featuring the shop's logo. Participants get the chance to be featured on both #NYLOVESCOFFEE and Bean & Bean's Instagram pages, receive free merch, and promote their art through the love of coffee!
I sat down with Han (for a phone call, of course) to ask her a few questions about Bean & Bean and how they're staying afloat and supporting the community during the COVID-19 pandemic.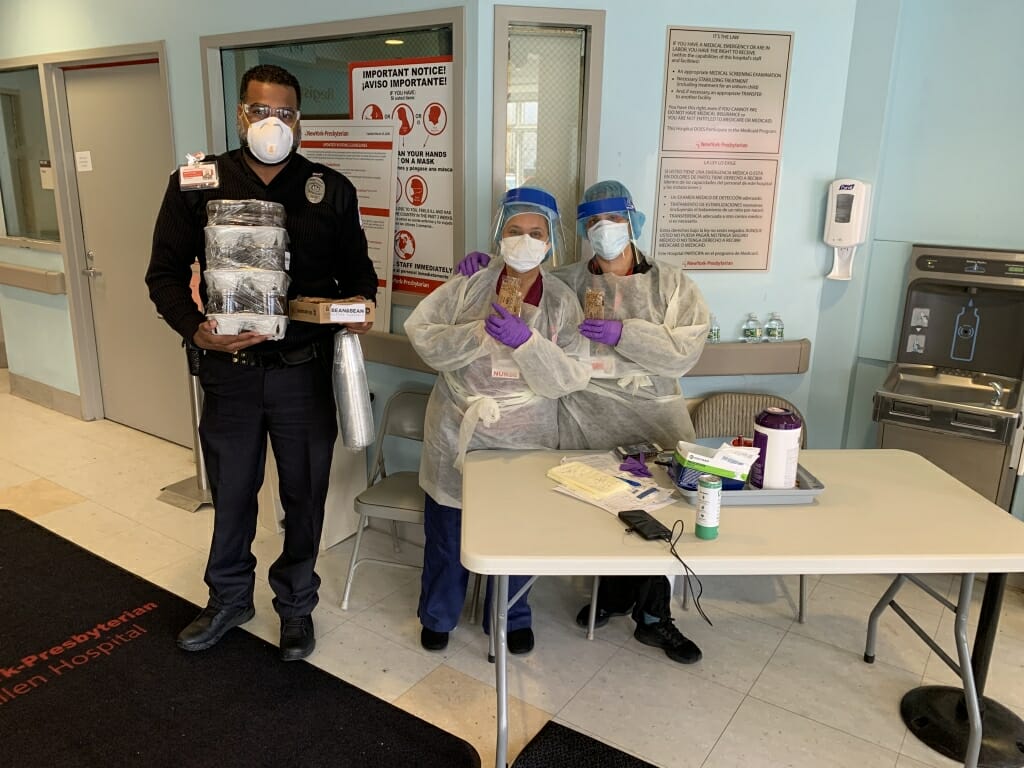 How long have you been working for Bean & Bean?
Since forever! When the first location opened, I was a senior in high school. I remember working there as a barista after school and bringing extra pastries to my English class for friends and teachers. I remember us giving out free coupons for coffee on the street. It was really important to raise visibility given that our store is hidden inside a landmark building. I started to learn the different characteristics of different types of beans, and how to talk about coffee. I remember really starting to understand what customer service means. I think coffee shops are one of the best places to understand that.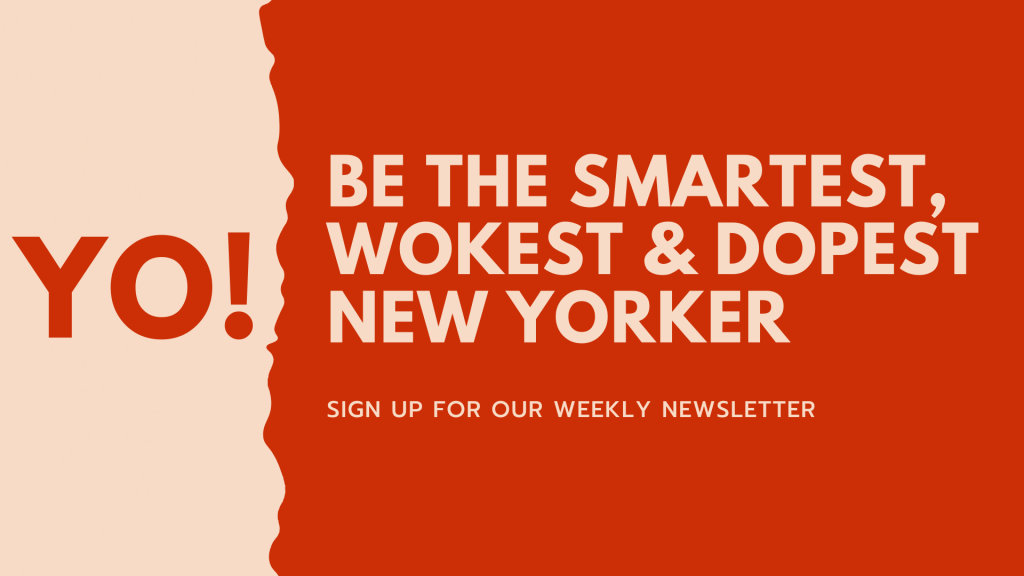 Why do you think your business succeeds in NYC?
We're passionate about coffee, and we have always been in the business of delivering joy through coffee. I think the reason why we were able to grow, despite how saturated the coffee scene is in NYC, is our commitment to delivering freshness and quality. When we first opened in 2008, we were one of the only places roasting coffee on-site in Manhattan. Now, we roast our beans at our roastery (and shop) in Queens I love it when customers peep in when we're roasting. They enjoy watching the process. Now that I'm back home while completing my semester online, I'm busy roasting coffee. Any coffee you're ordering from us online, I'll be roasting.
How do you decide which farms to work with? I saw you and your mother took a trip to a bunch of coffee farms recently.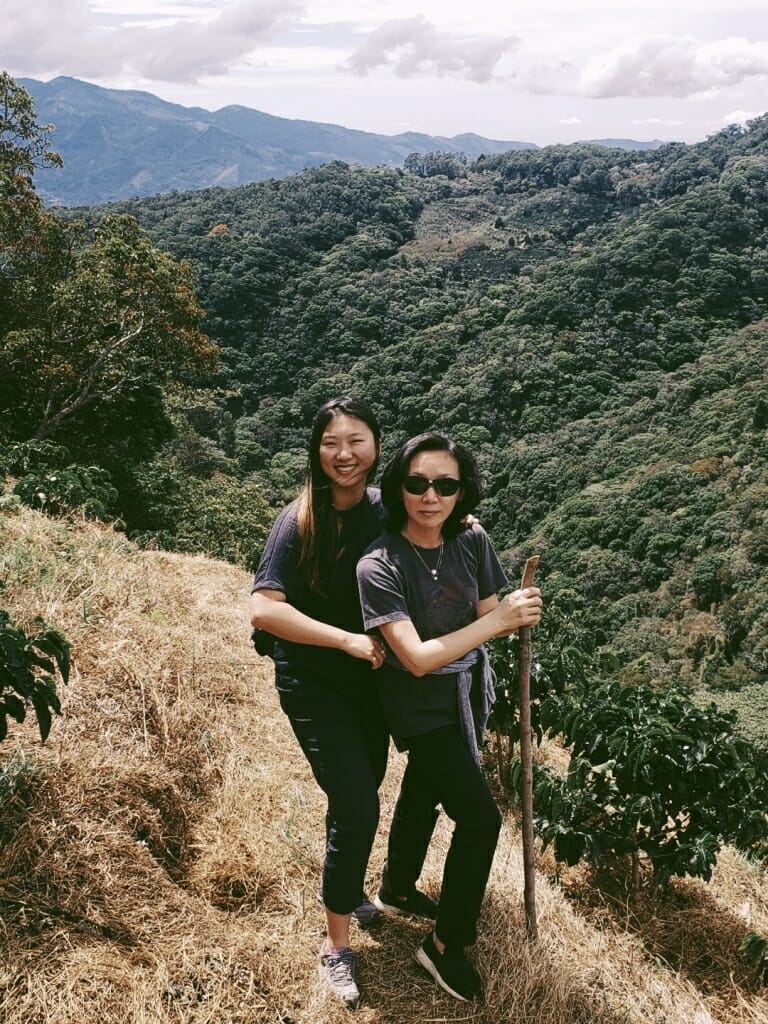 In January, my mom and I went to Guatemala, Costa Rica, and Colombia for about three weeks to visit 25 farms. We've been focusing more on working with female producers – a lot of times, they're underrepresented when it comes to getting their coffee out on the market. Coffee is a way for them to make a living and become economically self-sufficient. We're partners with a feminist coffee organization in Costa Rica called Bean Voyage. We are waiting to receive women-powered Costa Rican coffees.
It makes me sad because COVID-19 is affecting everyone along the value chain – a lot of these coffees are being held with the farmers not being able to send them off or mill them. My focus right now, with COVID-19 going on, is helping those producers by moving the coffee. This is why I quickly put up an online site for customers to buy our beans online.
What is the most NYC story that has happened at Bean & Bean recently?
I've been sending out newsletters to our customers since the pandemic, and I received such cool emails. I got one email from a filmmaker who said our story resonated with her and that she wanted to help tell our story by making a short clip. I think these amazing emails can only come from customers in NYC that are so interesting and diverse.
How has the Pandemic affected you?
We've had to close down three shops indefinitely. Our baristas are without a job.
As part of Send A Cup we've also collectively started the NYC Barista Relief Fund. If you buy coffee kits, a portion will go directly towards the Barista Relief Fund.
How can NYC support you now?
We all need to support local businesses and entrepreneurs who are severely affected by the virus so they can stand back up post-pandemic. If you need coffee at home, buy our coffee beans online. Follow us on IG, give us some love on Google reviews.
Follow Bean & Bean on Instagram: @beannbeancoffee
Send a cup of coffee to an essential worker! Support your local barista!