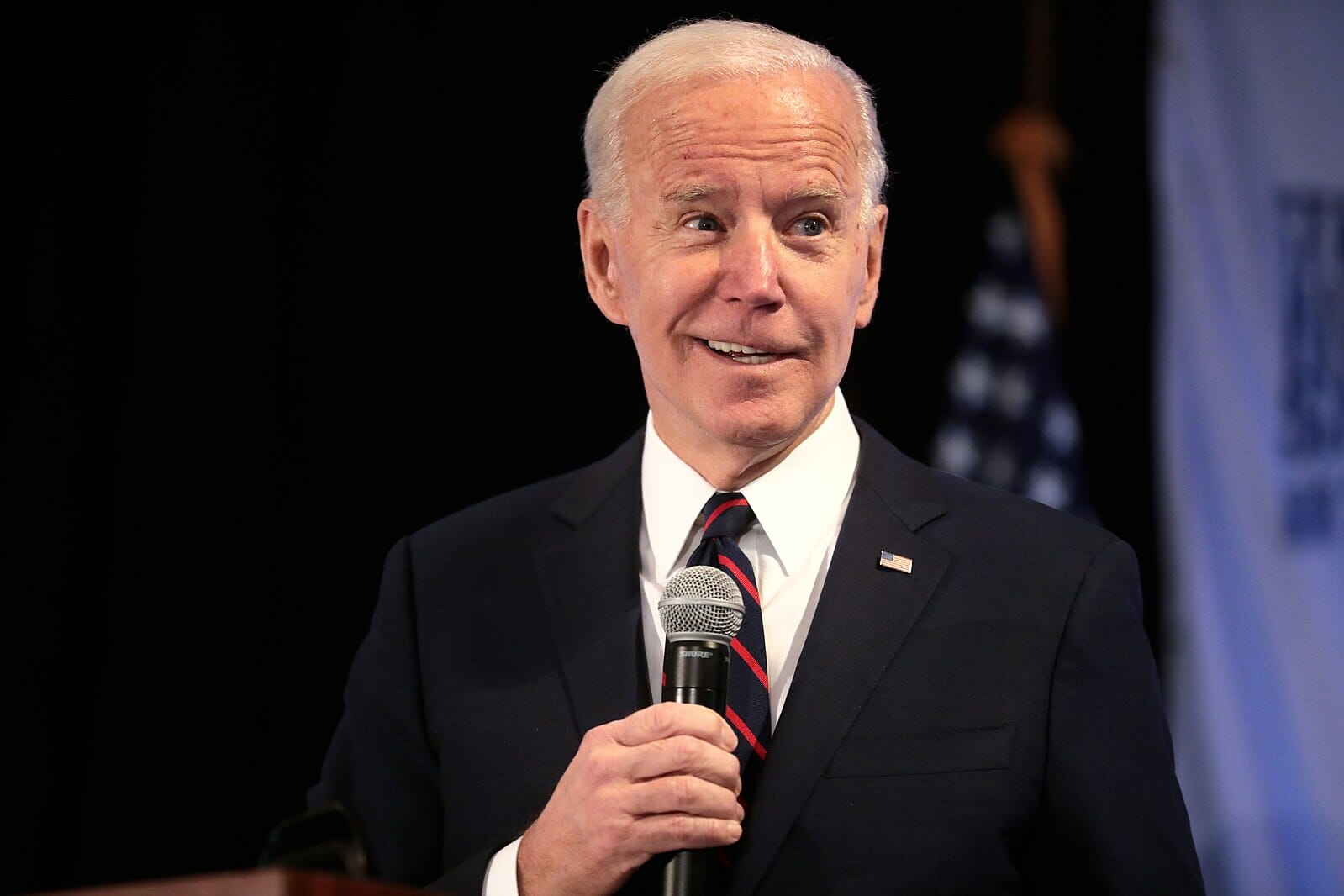 With days to go before the official inauguration of President Joe Biden and Vice President, Kamala Harris, we asked former intern/staffer Zehra Ansari what it was like working in his office during the Obama Administration. She discusses what to expect in a Covid world, how New York will be affected, and just exactly what White House staffers eat.
Each American president brings their own style, personality, interests, and "brain trust" to their job. Here is a small window into what it was like to work for Joe and how he and his team might run our country next month.
Interning for President-Elect (and former Vice President) Joe Biden is not where I expected to end up after graduating from college.
Working for then-VP Biden's policy team was an unforgettable first job. I learned about the fine balance between personality and policy, and how the two shape a leader's agenda, legacy, and influence beyond the office.
Interning for Biden during the Obama administration
What drew you to the position?

After spending four years up to my elbows studying decision-making and the world of policy, the opportunity to see public policy in action was one I could not pass up! My cousin told me about the White House internship when I graduated high school and it sounded like something cool but honestly out of reach. Almost four years later, I knew what I was passionate about and I guess it came across!

How does internship placement at the White House work?

As a candidate for a White House internship, you get to select which offices within the Executive Office of the President that you'd prefer to interview for. I actually had no idea what to expect because I hadn't even had the wisdom to select the Office of the Vice President as one of my top picks. Nonetheless, it was a surreal moment I probably will never forget when I got that first email from a White House staffer. I became part of a small cohort of interns that staffed then-Vice President Joe Biden's offices. We were a lucky bunch because I think we really got to see every function of the administration's many offices within the smaller, more intimate setting of the Vice President's Office.

What is it like to go to work at the White House?

It never really gets old. There was always this background hum of excitement. Working in government looks pretty similar from one level to the next, but still, there's nothing "normal" about the presidency. Something amusing I'll never forget about working in the Vice President's office is that in most internal conversations, we referred to the VP as "he" or "him." Never a proper name used, but you always knew exactly who was being talked about. It definitely highlighted the strangeness and singularity of being around and working for the two highest public offices.
What was your day-to-day like?

My day-to-day varied quite a bit. I reported directly to a force of a woman on Biden's policy team, whose schedule could vary significantly week to week, including Carrie Bettinger-Lopez. Her title was White House Advisor on Violence Against Women. In her role, she had to interface with many federal government and external partners — from the Justice Department, the State Department, the President's Domestic Policy Council, the White House Council on Women and Girls, the White House Office of Public Engagement to national nonprofits, tribal affairs, and Native American officials. I had the opportunity to sit in on different meetings on her behalf.


In terms of policymaking, how do White House staff interface with their counterparts in other federal government agencies like the Justice Department, with national non-profit organizations, with the private sector?

In a normal administration, there is a healthy cross-pollination between the federal agencies (State, Justice, Treasury, Defense, etc.) and their counterparts who advise and help shape individual parts of the President's policy portfolio. The Obama administration assembled several interagency working groups that collaborated on critical policy issues. The benefit of working in the White House is that you are buffered from some of the bureaucracy common to the federal agencies. The stakes are different and higher, but there is also a ton of room for innovating on recurrent policy problems to new approaches to new challenges.
Understanding What a Joe Biden Presidency Will Look Like
What will a present-day Biden administration look like?

Different! I think we will see a combination of Biden's deep relationships and a new, invigorated approach to running a country in a digital-first manner that is unprecedented. There will be a ton of "face-time" from the President, the Vice President, and especially the Biden-Harris COVID-19 Task Force to the American public and secondarily, the international community. There will be daily press briefings and a very active, very visible press secretary. This will all help build a new sense of transparency and clarity on the American response to the escalating pandemic.
How will the Biden presidency look different from the Trump and the Obama presidencies?

Biden has been in government and has had relationships in Washington, DC, and around the world far longer than both Pres. Trump and Pres. Obama. Decades of experience can't be faked. In the heat of multiple crises, it is a huge asset to have an incoming president with an unmatched well of experience in governing and making policy.
How might the Biden administration function with Covid-related restrictions?

The new administration will need more artful, more nimble decision-making than either of its predecessors. Internally, I think the incoming administration will have to focus on building an apparatus for remote work to happen securely. The President's workforce will serve as a model for government at all levels, as well as for the public and nonprofit sectors. And we will certainly see a Biden-Harris administration "walking the walk"! There'll be tons of mask-wearing and social distancing on-camera.

What new approaches might the Biden administration take to interfacing with the American public day-to-day?

Digital strategy was an important but still-new and still-developing function during the Obama-Biden administration. It will become a far more massive part of the Biden-Harris administration and take center-stage in the incoming President's approach to sharing information.
What does a Biden administration mean for New York City?

I think a Biden administration will be in visible lockstep with NYC's progressive agenda in a way that the White House has not been in the past 4 years. As I've heard from city government staffers, Biden's win will greatly impact the tone of NYC's mayoral contest coming up next year.
Just for Fun…
What do White House interns eat for lunch?

Chopt salads, but I might be biased! There are a bunch of places on Pennsylvania Ave near the White House complex to grab a quick lunch or have a work meeting off-campus. The White House also has two cafeterias — one off the West Wing that's a bit more formal, and then one at the lower level of the Eisenhower Executive Office Building on campus. A lot of folks brought their own lunches too!


Did you get to meet President Obama?

Yes! Once! Right before he and the First Lady were scheduled to light the National Christmas Tree, he spent about 25 minutes with our intern class answering all manner of our questions and posing for an epic photo op in the East Room.


Describe a fun fact/historical anecdote that you learned.

The President has one office — but the Vice President gets three. There is the VP's office in the West Wing, which is where s— goes down; the VP's Ceremonial Office in the Eisenhower Executive Office Building; and the VP's office in the Capitol Building as the ceremonial President of the Senate. The VP's Ceremonial Office desk has a famous drawer that half a dozen Vice Presidents have marked with their signatures. The VP's Senate office desk is called the Wilson Desk. It's a beautiful ornate wood double-desk and has… a different kind of mark. When I first saw it, I could not look away from the two tiny holes drilled into it. They were impossible to ignore. It took me about five full minutes to realize that President Nixon was the culprit! When Nixon was in office, this was the desk he worked from. The holes were drilled to feed in the infamous wires that started the Watergate scandal!