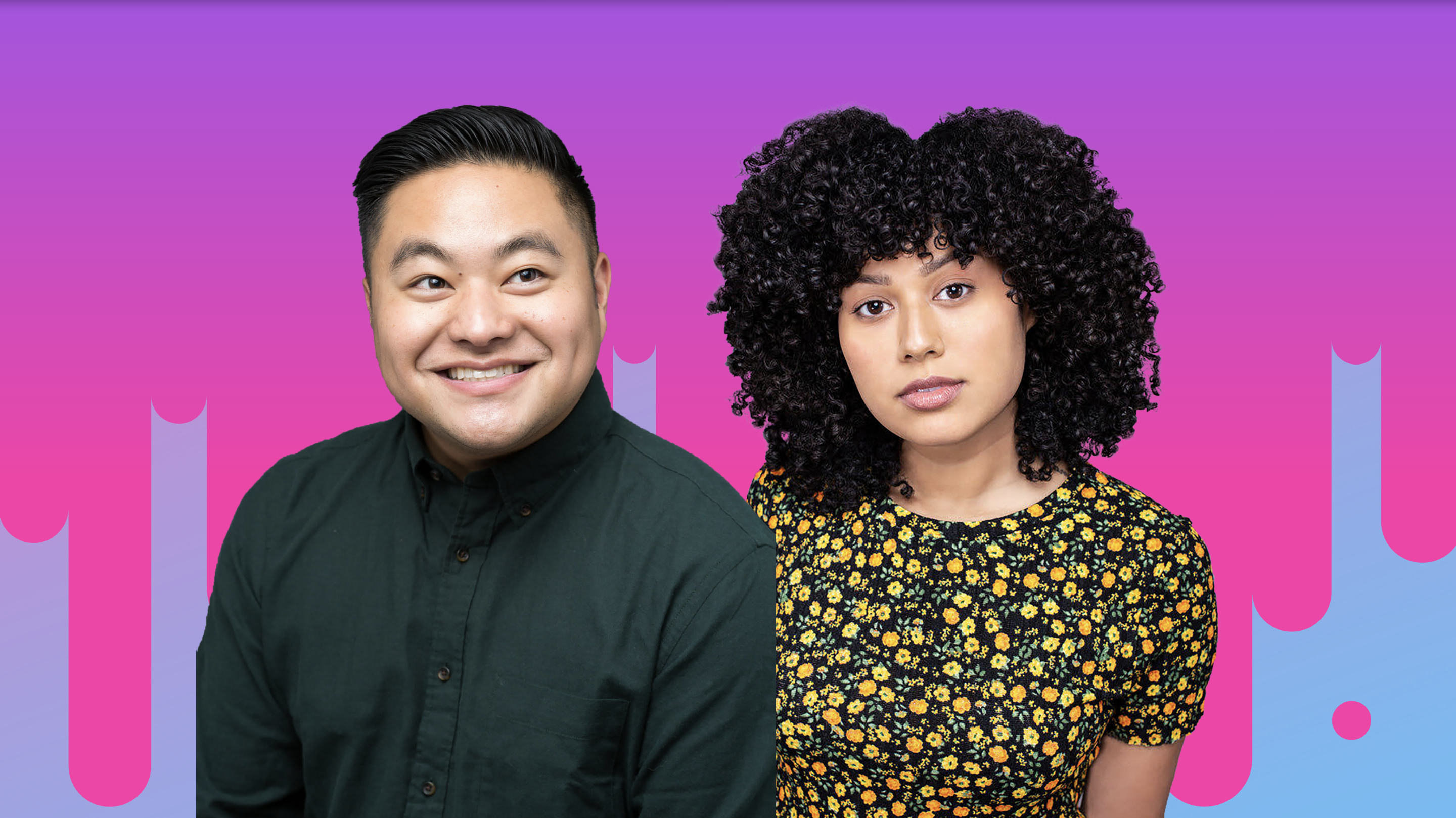 Ariel Leaty and Bryan Yang are the complete antitheses of what you may have thought comedians would look like.
First off, neither of them are white Jewish men with moms incessantly asking when they're getting married. Secondly, well, I mean, just look at them! United Colors of Benetton couldn't have done a better job of booking a more diverse, gorgeous duo for their photo campaign. But alas, this article isn't about how "diverse" the two are, though, we will most likely be using the word a lot because of SEO, but instead, about the launch of the new season of their incredibly funny podcast, "What's Eating You?".
Every week, the two comedians examine the world through the lens of food, and try to answer the question, "What's eating you?". Guests have included comedians Gastor Almonte (Comedy Central, Viceland, PBS, Amazon Prime), Fareeha Khan (MTV, Reductress), and Anya Volz (The Hard Times, Riot Fest, Bunny Ears).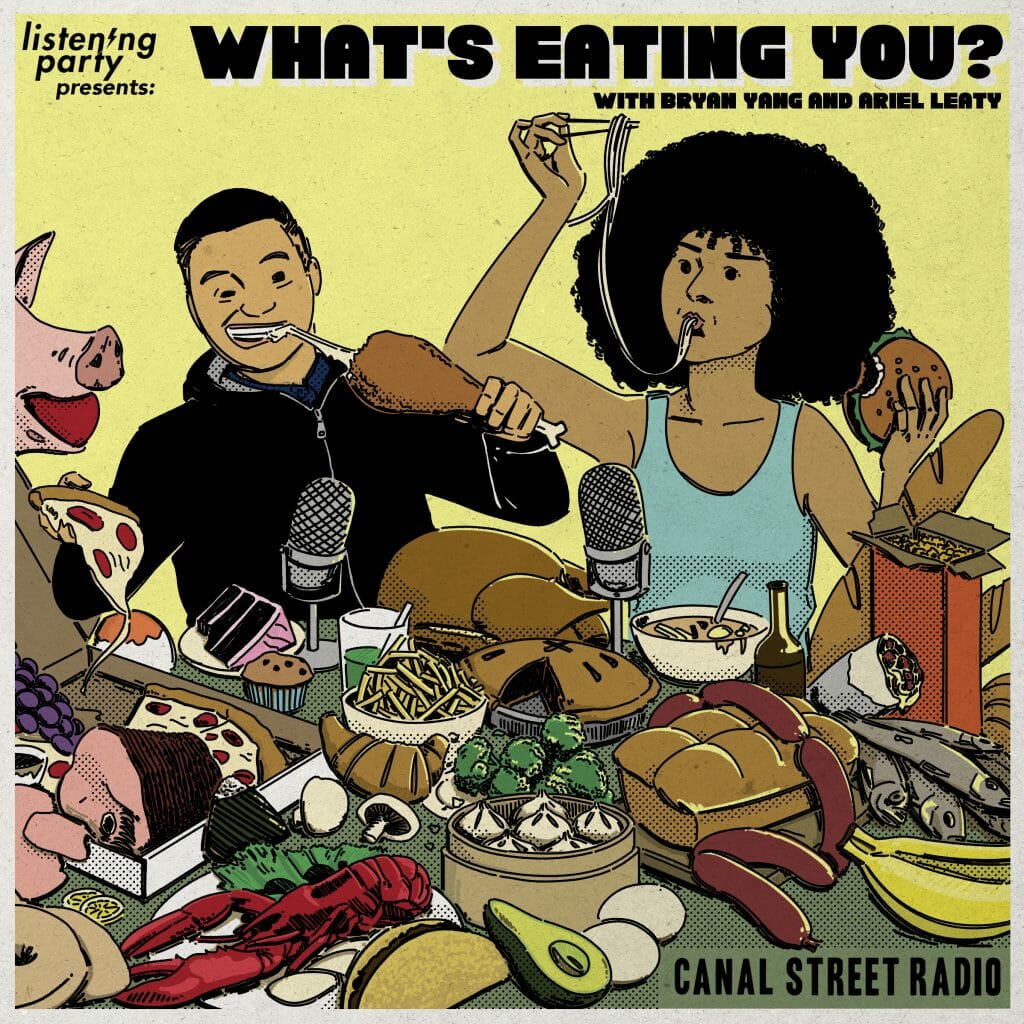 Started from New Jersey, Now we Here
First, let's talk about Ariel, 30, model, comedian, and actress hyphenate who made her way through the New Jersey comedy scene before settling in NY. "In New Jersey, I could count on one hand the number of comedy clubs and comics there were. Especially, female comics. But here in NYC, I found a whole group of people who were fun and funny and hustling."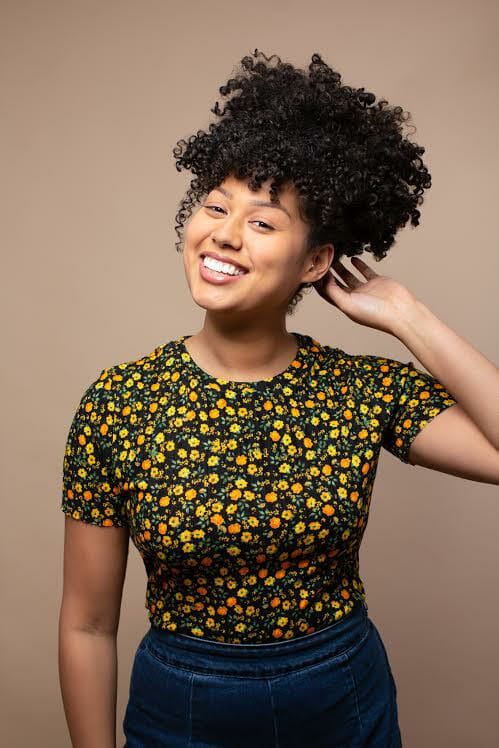 The same went for Bryan, 31, who hailed from Sacramento but moved to NYC in search of bigger, and better comedy venues. "Everyone is really trying in New York. Everyone is grinding. You feel it on the train and the streets. Everyone is literally trying to be the best at what they want to do here and I knew I had to come here".
Together, the two boast an impressive line of comedy and life credits. Ariel produces a monthly comedy show called "Culture Vultures" that promotes women, people of color, and LGBTQ comedians. Bryan, who's been doing comedy since he was 18, has been a finalist on Standup NBC and opened up for Michelle Wolf, Ronny Chieng, Gilbert Gottfried, and Greg Proops.
But it wasn't always that way.
Ariel burst into the standup scene when she was 24, after a promise to herself to "do something that scared her" and a long obsession for being on SNL. Within 6 months though, she was diagnosed with Leukemia. "I was balding, making jokes about Cancer and dying. It wasn't the most lighthearted when I did make it on stage. But the whole comedy community really came and rallied around me while I was sick."
"Gordon, my cohost from Culture Vultures even collected singles from comedy shows and tried to make it rain on me while I was in the hospital. The doctor had to come in and stop him because money is literally the dirtiest thing on the planet. I was in a bubble!"
For three years Ariel battled Cancer and comedy, and finally, in 2017, Ariel went into remission. Today, she's back with a vibrant approach to life and spends the bulk of her time producing comedy shows, performing, and of course, eating and talking about their love for eating on the "What's Eating You?" comedy podcast. Her perspective on life is refreshing, to say the least, "I almost died. I need to live my life doing what makes me happy."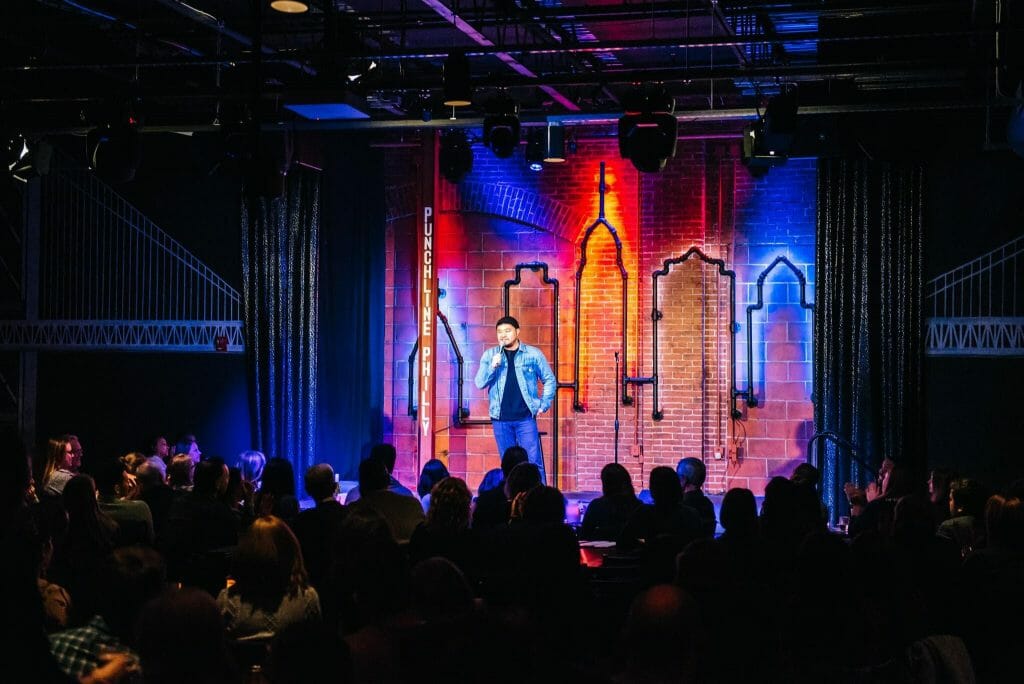 "Comedians call people who don't do comedy, "civilians". It's like we've all been to war. We've all gone through this trauma. When audiences see you doing really well, that's like 5 percent of the time. The rest of the time, we're doing horrible shows. It's a shared bond. We must be lunatics to continue on this path"
Bryan, born in Sacramento to Hmong immigrants from Laos, had an early start to comedy. "My dad loved Johnny Carson and cut out jokes from Readers Digest for me. We always rented funny movies, especially during the 90s. I just knew I always wanted to become a comic". After flunking out of college, and then later, community college, Bryan went full throttle with stand up. He's been performing for over 13 years across massive shows and basement bars. "It's the most fun and fulfilling thing for me, I think. When I do standup, I know this is what I want to be doing"
For the duo, comedy is woven into every aspect of their lives. Perhaps that's the reason why the two get along so well. The synergy between the two is the type of best friend-ship that puts every Judd Apatow buddy-comedy flick to shame as they finish one another's sentences, one made even more apparent on their podcast. "Maybe the reason why comedians all get along is that there's this unspoken bond that we've all done trash shows, and yet we're still here." After our interview, Bryan is on his way uptown to do a set in someone's apartment uptown where "everyone gets a donut. I'm not sure why, but it's just the thing now."
Yet, the launch of their new podcast goes beyond just talking about food, but being a platform for diverse, underrepresented comedians as well. The first episode, "#LightFlex" dives into the hustle the two go through trying to pursue acting and comedy as diverse looking comedians. Stay tuned for these funny people!
You can follow them:
@whatseatingyoupod on Instagram and Twitter. The podcast is currently available on Soundcloud, and on Apple podcasts asap.
Bryan Yang on Twitter and Instagram. His next show is at Union Hall on August 14th at 8PM. (EDIT: This event has passed)