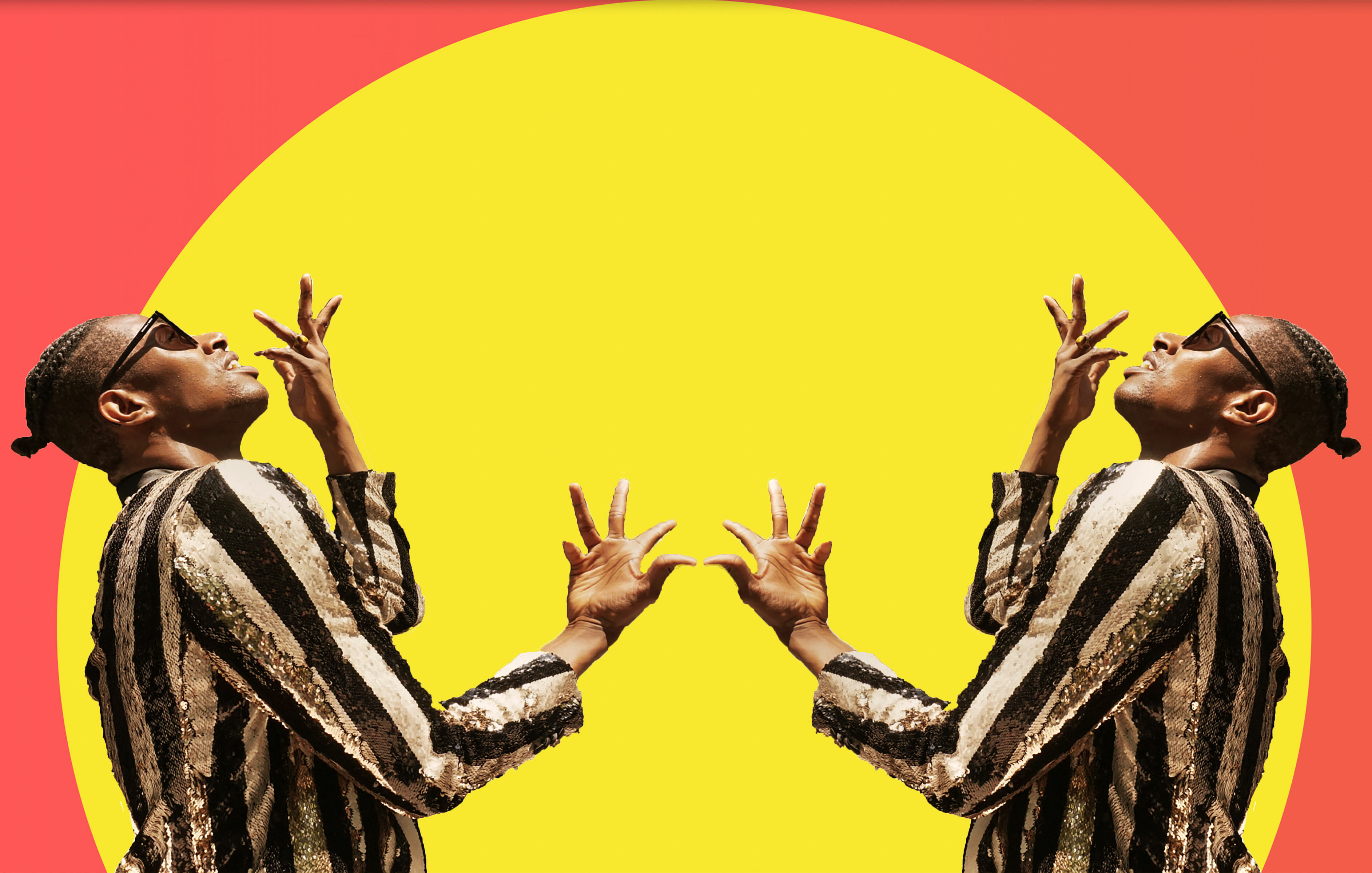 Lawrence Alexander is the epitome of "making it" in New York City. A professional dancer in Broadway's "The Lion King" for the past 8 years, the Boston Conservatory grad danced his way from Kansas City to Broadway. Now, he's making the leap from dancer to solo artist with his new album, "3 is the Golden Ratio", and we're here for it.
"3 is the Golden Ratio is about energy. That free energy, where you can be black, white, gay, straight and still flow within the universe."
Standing at 6 foot 4 and a half in a shimmering, pinstripe suit in the packed streets of 5th Avenue, Lawrence Alexander stands like a bronzed Adonis. As he speaks, his hands alliterate the words in a way only a dancer could, gesturing with the fervor of an Italian in a heated debate and the expert fluidity of a professional finger tutter.
This past week, Lawrence released his debut EP, "3 is the Golden Ratio", a triptych dedicated to the fluid energies of nature. Lawrence recorded the piece across two months of jam sessions with no other but Iqram Magdon-Ismael, the co-founder of Venmo and founder of Ense.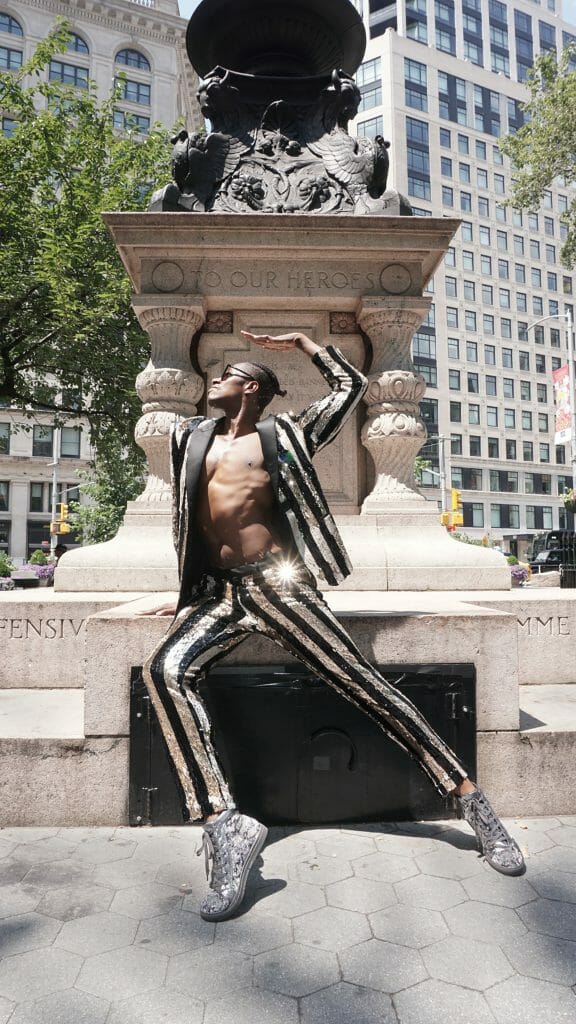 Perhaps most special about his EP, however, is the unedited, raw format in which it's presented. "We didn't set off to create an album. We just were sitting together jamming. It all came together naturally. What you hear in the album is the actual first time that we sat together. We simply couldn't recreate it. We wanted it to feel that raw energy" Lawrence tells us.
"Don't let anyone dim your light. We all have a purpose and you have to live as big as you can. You're important"
The three tracks, "It's the Rhythm", "KC Boy, Until" and "I Live" all pull from his real-life experiences. "KC Boy, Until," tells the sentimental story behind leaving one's hometown (Kansas City) and never forgetting the roots that made you who you are. "It's the Rhythm" questions the world of drag culture. "Right now, drag queen culture is so popular. It's about this fierceness. This confidence. This swag, if you will and it's so accepted. But does it mean that I have to act like that to be fierce? Do I need to dress like that to be accepted?"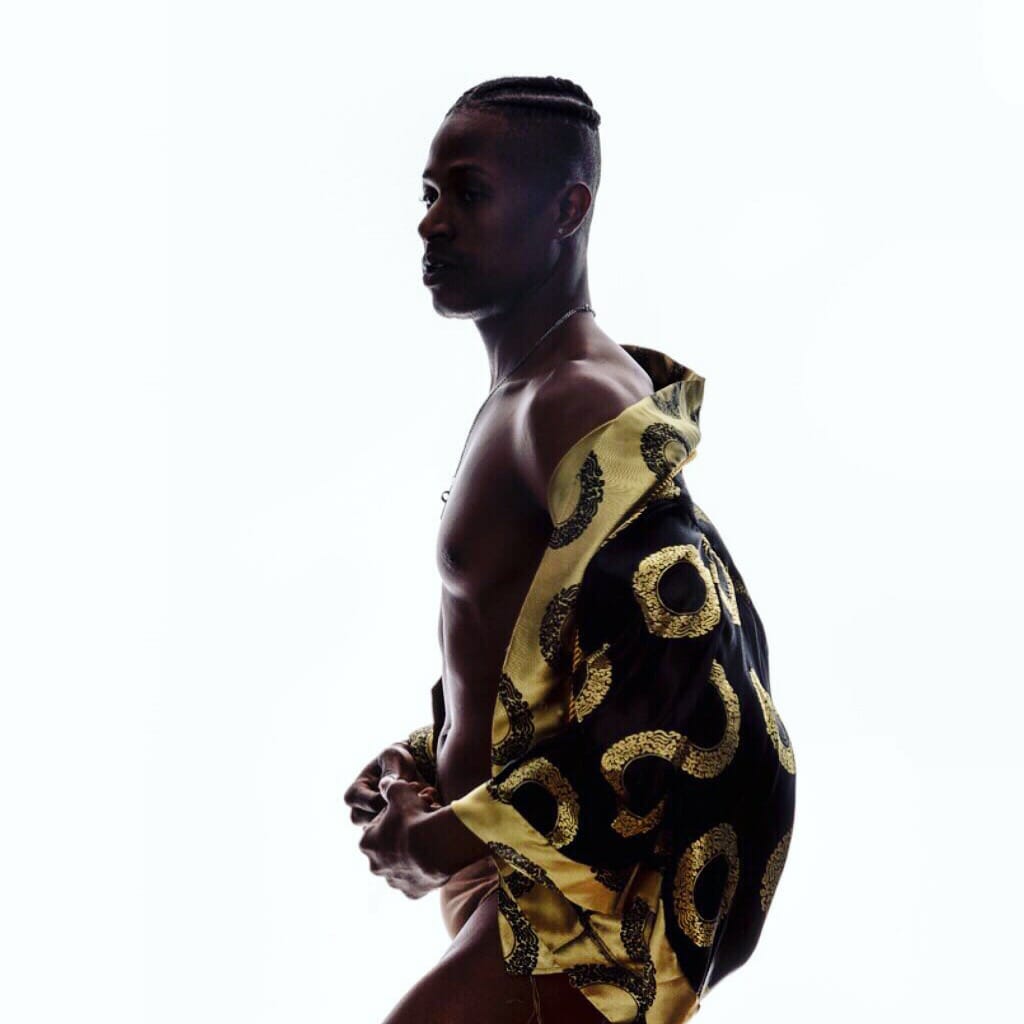 The track "I live" talks about living life to the fullest, living freely and happily within yourself. "3 is the Golden Ratio" is a lyrical testament to the universal emotions of identity that we all struggle with, and coming to terms with them and accepting ourselves, full circle. It's a beautiful celebration of angst and acceptance.
9 year old Lawrence's first performance

Broadway Bares
A Star is Born
For Lawrence, this was the first time he was able to work creatively with freedom. His first gig was at the Kansas City Starlight Theatre at 9 years old, which led to a performance at The Apollo to a stint at the prestigious Alvin Ailey School. Since then, his performances have brought him to work with everyone from Beyoncé to Broadway, where he is currently performing in Broadway's The Lion King.
You can listen to the full EP HERE and follow Lawrence Alexander on IG HERE.