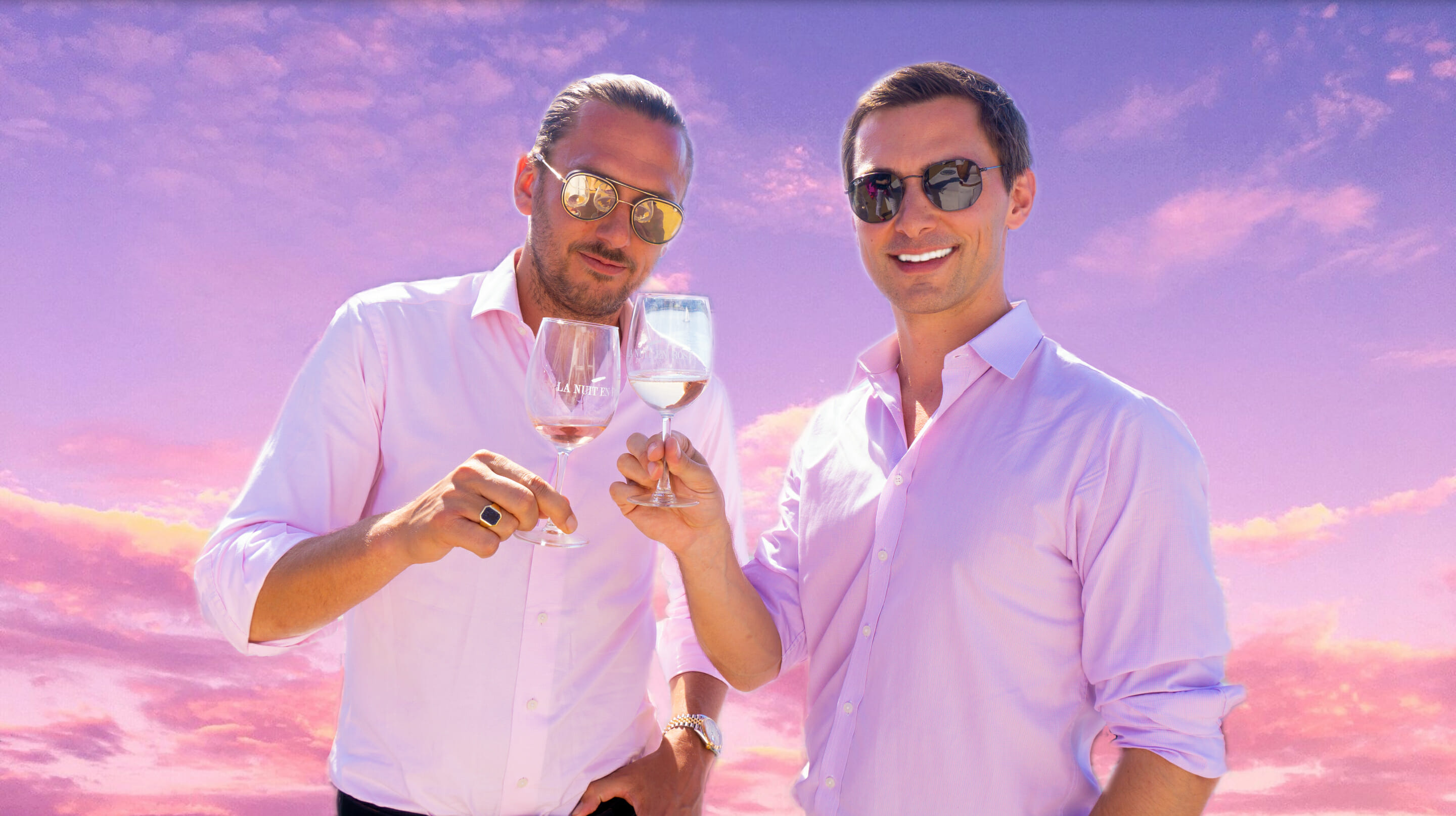 Pierrick Bouquet and Derek van Bakergem are bringing the world's largest Rosé, music, and food festival to Randall's Island this July 19th & 20th. Get your tickets HERE.

Before we get into this article, let me just start off by wiping the slate clean on what your perception of what a "festival" is. If you're imagining epileptic neon throngs of EDM ravers jackhammer dancing to some psychedelic screen or some Dystopian music ground on a "private" island peppered with FEMA tents this is not that. Not even close.
Instead, I want you to imagine the world's most elaborate Instagram worthy picnic. Feasts of epic proportions (Yes, even by New Yorkers high standards)! Music that you can actually dance to! (Ummm..hello Mark Ronson and Chromeo) And of course! Rosé all day! (plus wines and spirits of the highest, Summer-iest caliber)
This epitome of the perfect day this summer, my dear friends, is PINKNIC.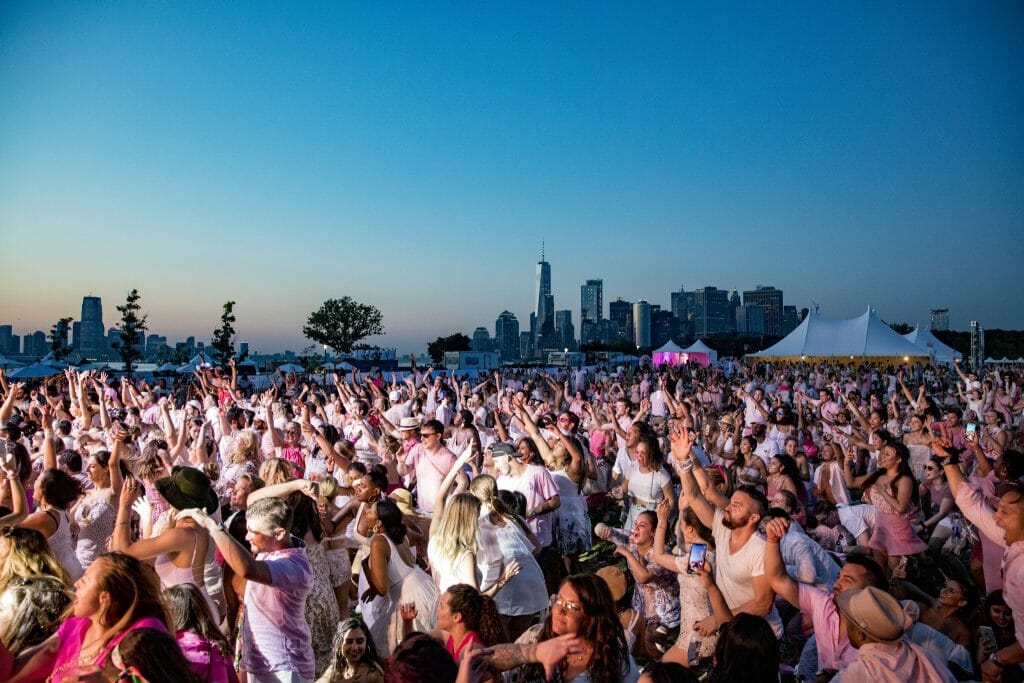 PINKNIC is the world's largest Rosé, music, and food festival. It's also a homegrown New York festival taking place this July 19 & 20 at Randall's Island. Within the span of three short years, the trifecta has nearly tripled in size from 8,000 to 20,000 people and grown a veritable lineup of NY's finest food heavyweights (Van Leeuwen Ice Cream, Mighty Quinns BBQ, Roberta's). Instead of simply being a music or food festival, Pinknic aims to create the best overall music, food and drink experience this summer.
Did I mention the overall aesthetic though? It's an Instagram wet dream. A sea of pink and white concert goers sipping rosé on pink blankets. In the VIP section, there's a pool with jumbo size inflatables of every type of flamingo, swan, and animal for your feed, and if you want to shell out the extra cash-ola for a cabana, you can have a private ten person party with your own rosé, champagne and day service.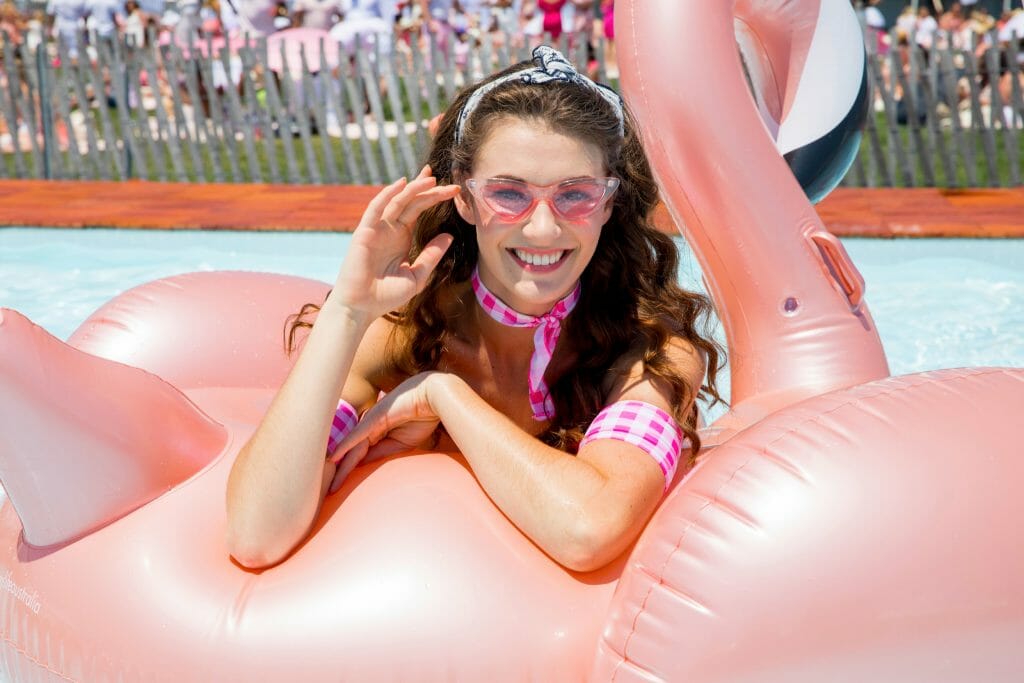 The idea for this magnificent idea? From wine connoisseurs, Derek van Bakergem and Pierrick Bouquet. At first glance, off duty European models, maybe? Purveyors of the non-sale section of James Perse? Definitely. But the one common thread that I come to learn throughout the interview, these guys know their wine and how to throw a party.
Back in 2015, Pierrick Bouquet was working with a group of 16 winemakers from the Loire Valley to bring the distribution of French wines to the United States. Not too long after, he was managing branding, marketing, and social media for all French wines all across the states, eventually opening up his own agency. If you're wondering how Rosé got to be the "millennials drink of choice", you can bet Pierrick played a major role in making it land in your girlfriend's brunch.
Simultaneously, Derek van Bakergem was in the midst of his own startup, a Sparkling Wine Cocktail in a can that was the ideal drink for poolside parties and rooftops (first rule of club partying…no glass). He then dove into the music industry, managing musicians all across the country.
In 2015 – the two met at Pierrick's first rosé themed party, a three-hour cruise around the city sampling over 100 different rosé wines called La Nuit En Rosé. The boat cruise saw 2,000 people join and over that time, revelers were asked to dress in all pink and white, and thus began the concept for PINKNIC.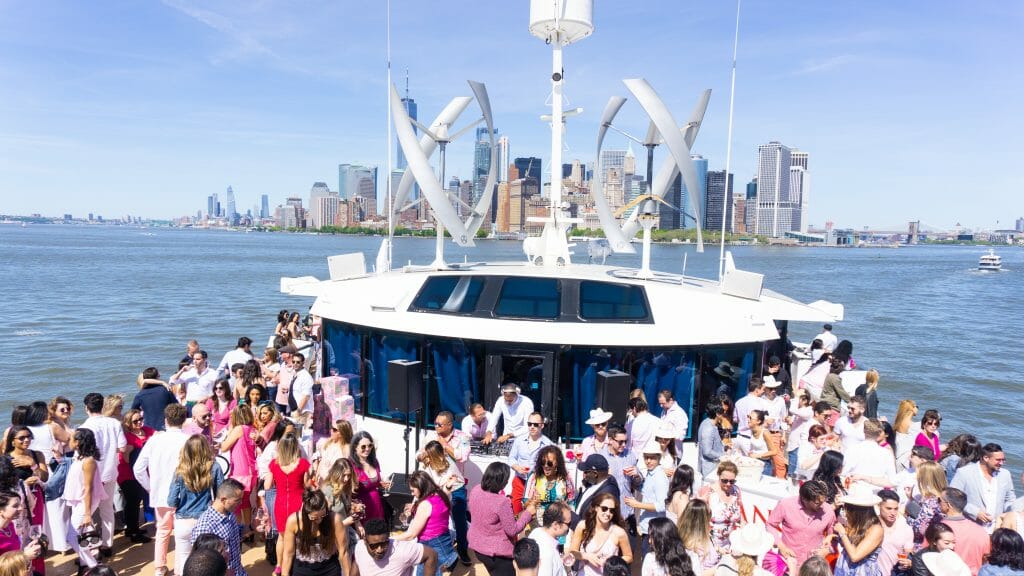 NOT JUST ROSÉ
A quick note: Let's take a look at what makes Rosé so damn loveable.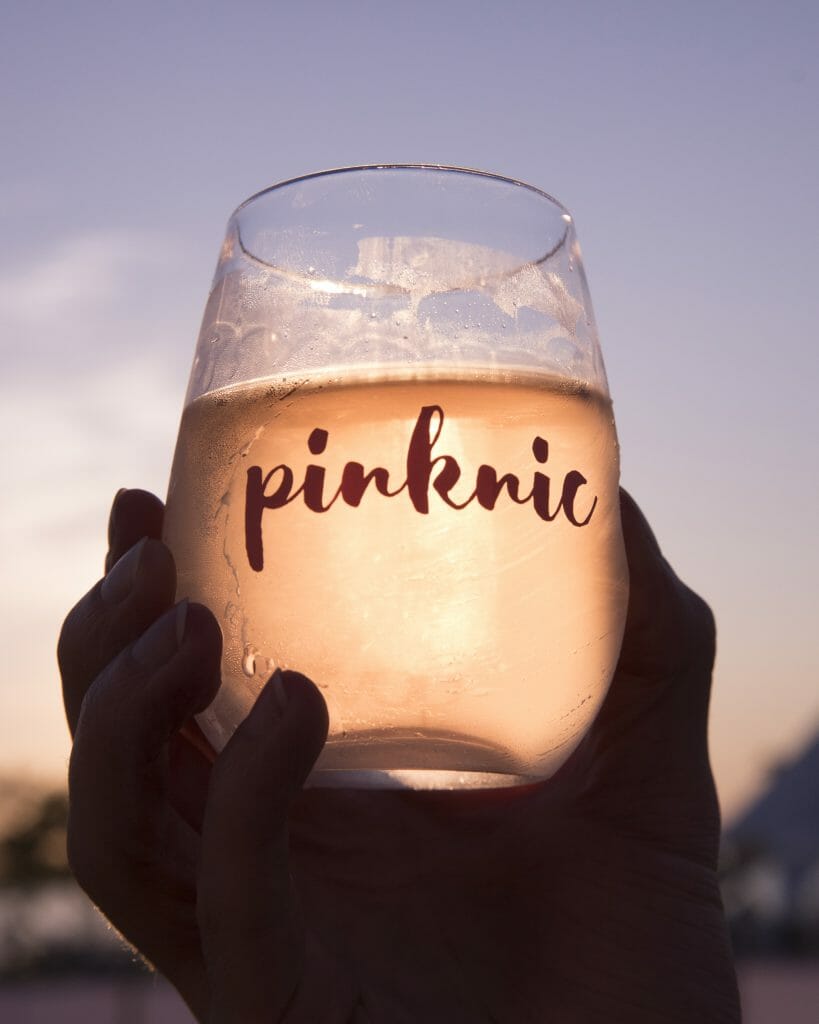 Oh rosé, how we love you so. That light pink that slinks down your gullet like a smooth, smooth summertime 2000's R&B ballad. The crisp sweetness that's light, but not too light. It's the perfect medium for the wine drinker that's intimidated by big wine lists, but yummy enough for a self-appointed connoisseur to still comment, "I'm picking up hints of cherry and kiwi". Combine that with the generally affordable cost and universally simple ordering of "I'll have the rosé" sans year, region, birth note and you have yourself a millennial hit. Plus, the pink glass in your hand when you're laughing by the pool is simply visual gold on the gram'.
In the late 1990s, White Zinfindel had its own resurgence, and drinkers killed off the supply. With a waning supply of white wine, winemakers opted to sell rosé instead for its light varietals that were flavor and color adjacent to the Zin. Rosé continued to grow in popularity until the 2010's when the pink glasses started taking over Instagram feeds worldwide, and the "Rosé All Day" lifestyle was born.
In the late summer of 2014, Hampton's beachgoers were consuming so much of the pink stuff it was deemed the "Great Hamptons Rosé Shortage of 2014". Last year, a whopping 50 percent of Provençal rosé was consumed by Americans.

In 2016, the duo decided to scale up and take Rosé from a boat cruise to a festival. With Derek's music background of booking talent and Pierrick's background within the wine industry, they were able to successfully pitch Governor's Island for the city's first ever Rosé festival. The first festival drew over 8,000 New Yorkers to the festival.
"This is for New Yorkers. We're a cultural institution focused on building events. We want to create incredible food, music and arts festival that will stick for years to come and highlights the diversity of NYC and rosé".
2019 will be the biggest year yet for PINKNIC. With an estimated 20,000 revelers, the two have pulled out all of their stops. Hope to see you there!
Get your tickets HERE for Pinknic.