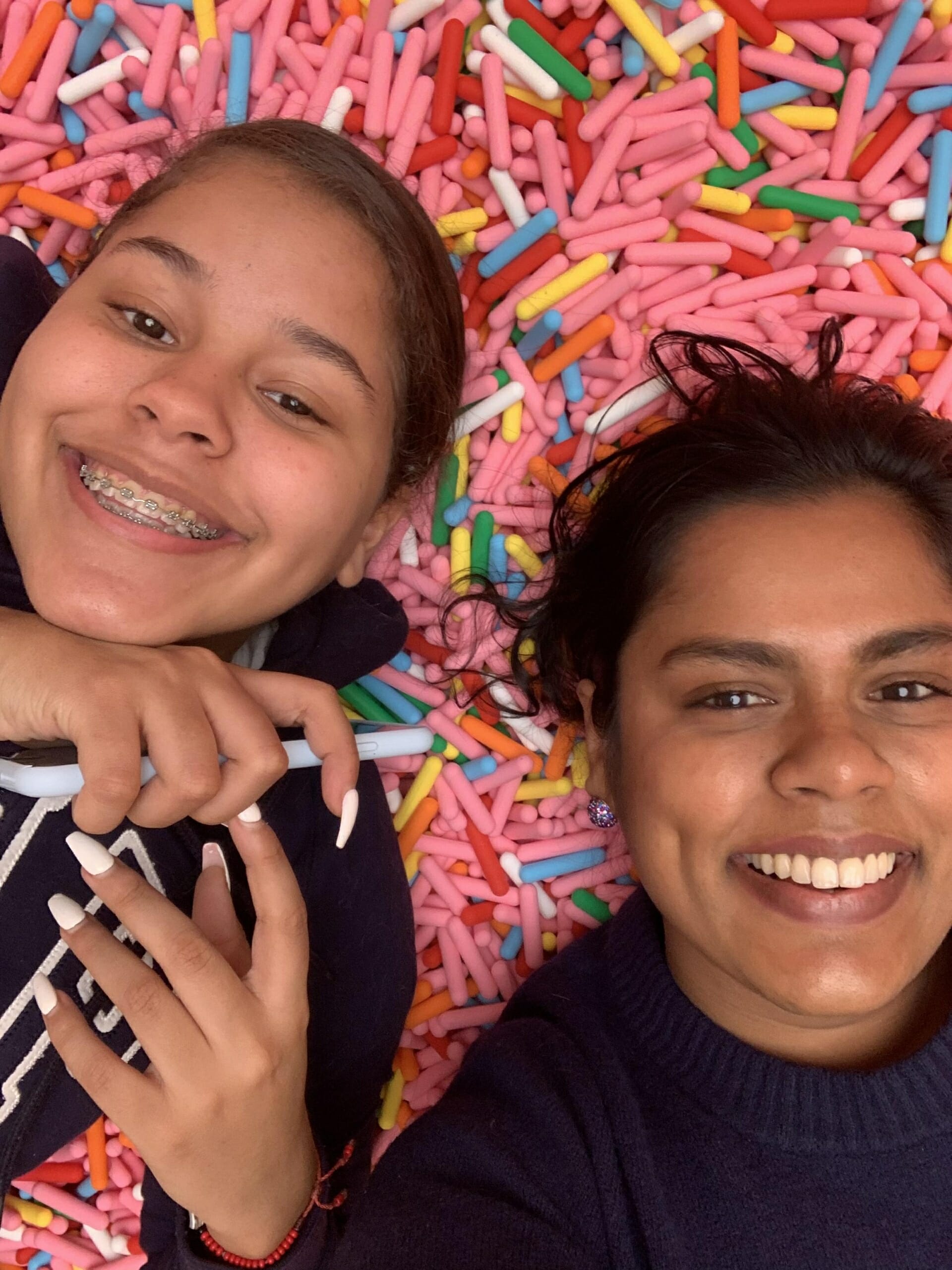 This article originally accompanied a live info session with Big Brothers Big Sisters of New York City. You can view the recording here. Our host Aaron Frager of BBBS NY gave a wonderful rundown – be sure to rewatch or share with anyone who may be interested.
DO THE RIGHT THING…BECOME A MENTOR
You know how the story goes. Someone is lost on the subway, and instantly, five strangers come together to give directions and make sure they get off the right stop. It's part of the New York DNA to help each other.
WHAT CAN WE DO?
That's why we're partnering with Big Brothers Big Sisters of NYC to find mentors to make the next generation of New Yorkers, great!
What is the application process like?
APPLY: Use the form here. 
BACKGROUND CHECK:  They will pay for this, though if you want to donate, you are able to pay for this yourself). This process can take 2+ months.
TRAINING: If selected, you are given two 90 minute trainings (virtually) about working with the littles.
MATCH: Based on your requests, BBBS will match you with a little (these can be age, demographic, interests, etc)
How long is the time commitment? 
Once selected, "Bigs" are expected to sign on for a minimum of a year. While that sounds long, lots of "Bigs" end up establishing a great relationship and wind up mentoring for years, and keep in touch even after the program is over!
Once selected, Bigs and Littles meet approx. 4 hours every other weekend. Due to Covid, everything is virtual, but once appropriate – you can explore the city, go to museums, attend Big Brothers Big Sisters sponsored events & hang out.
Do I have what it takes to be a mentor?
If you are a good person, which I imagine you are, then YES. You are not expected to be their parent, or teacher, just a consistent adult presence in their life that they can turn to. You remember when you were a teen right? Sometimes it's easier to talk to someone else., ya feel me? Plus you can talk about your career path, school + other life experiences.