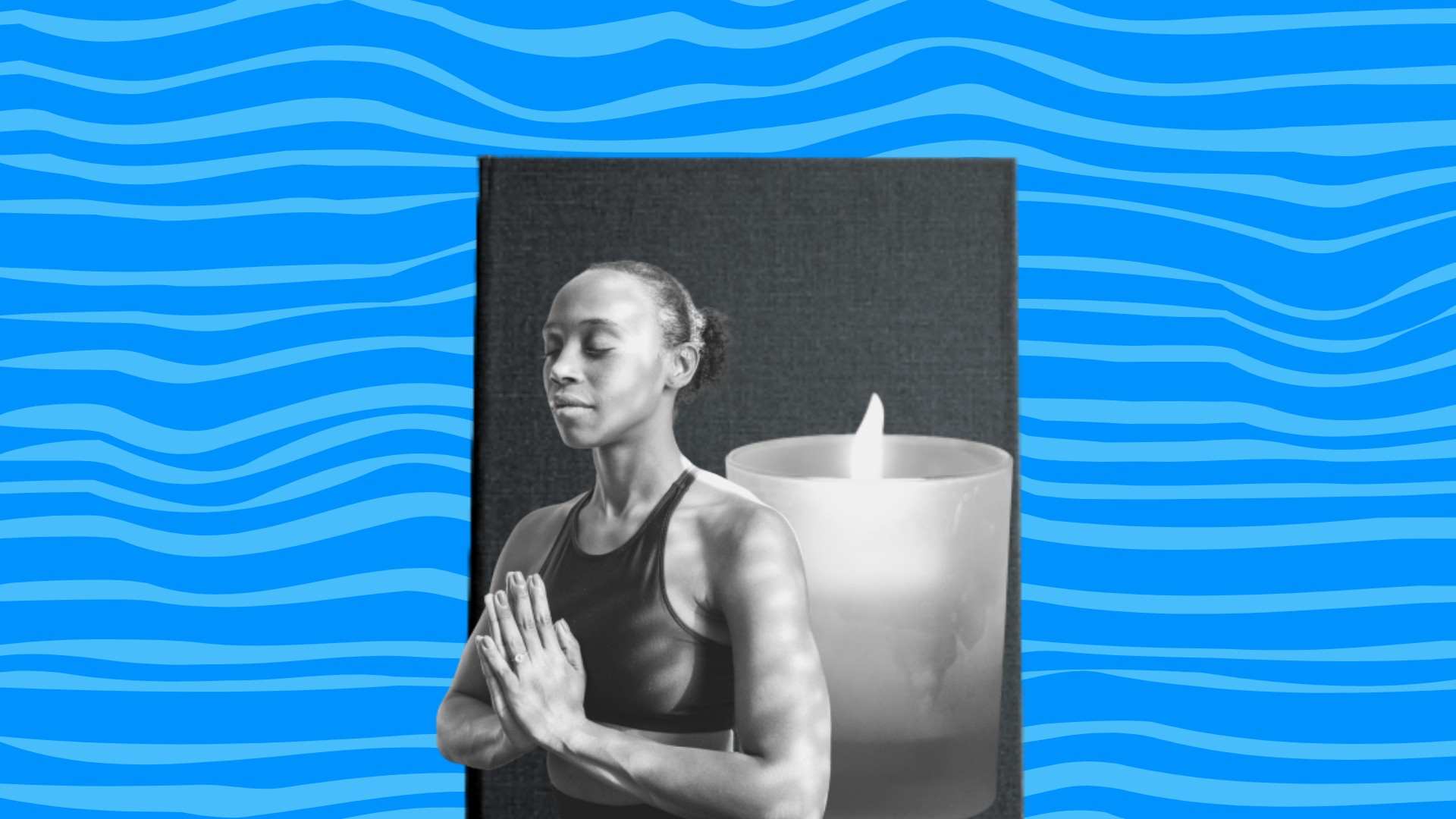 I spent almost 90 days, from March to May this year, in my New York City apartment. By myself.
Yup. At the peak of the pandemic, in the epicenter of the country.
There were many positive things that I was able to do, like have the time to journal and clean out all my closets and become a slow-cooking, Dutch-oven goddess. However, there were some really hard days. This was a completely unique and foriegn experience, not just for me, but for all of us. The emotional stress of living through a global pandemic is immense. I'm a psychotherapist myself, and have worked in mental health for almost 8 years, so I reached into my therapist-toolbox and tried each and every anxiety management, mindfulness, and self-care strategy I knew. Some of them worked, and some of them didn't, but taking care of my mental health was one of my biggest priorities.
Ever heard the phrase, "put your oxygen mask on first, then help others"?
We hear this phrase over and over in airplanes while traveling (remember that?). It has been a long and wild six months, remarkable and unremarkable at the same time. The pandemic has changed everything, and we're still coping with the uncertainty. It's no surprise that stress and burnout levels are really high. For many of us, our oxygen tanks are low. We need to put on our masks before we can be there for anyone else. So, if you've been struggling lately and are in need of some self-TLC, you're at the right place.
Self-care is probably the second most overused term during this pandemic (the first being 'unprecedented'), and it is also deeply misunderstood.
Self-care can be any activity that improves and strengthens your emotional wellness and it looks different for everyone. It doesn't have to be a $60 manicure (only to increase your credit card debt) and shouldn't be something you don't enjoy. Just because someone else's self-care activity is reading, if you hate reading, don't add it to your self-care list! Self-care is intentionally choosing to take care of your mental, emotional, and physical wellness.
Self-care checklist:
Nourish your body

Make sure you eat well – keep healthy snacks handy, meal prep ahead of the week so you don't overuse the Seamless app.
Three magic words: drink more water.
Try to wake up and go to sleep at the same time every day, even if you're WFH .
Get daily movement, whether it's a run around the block, a brisk walk in the park, or an app-based workout at home.

Create me-time:

Start a creative hobby, or do something you used to love doing as a child – puzzles, coloring books, paint-by-numbers. Have you always wanted to learn to knit? Pick up some needles and yarn and give it a go!
Adopt a gratitude practice, like listing three things you're grateful for every morning when you wake up.
Build some grounding rituals and practices that help recharge you such as doing the daily crossword every morning, having a cup of tea in the afternoon at the same time each day, or reading for the last thirty minutes before going to sleep.

Do a daily check-in with yourself. Acknowledge your daily emotions, so that you can be more aware and connected to your internal emotional state.
Set boundaries. One of the most radical acts of self-care is setting boundaries. Setting boundaries in relationships or work is difficult but saying no to things that add stress in your life, means saying yes to yourself and your wellness.
Take a mindfulness break. Take a few minutes to meditate, engage in prayer, do some breath-work, or journal. Any activity that brings your awareness to the present and gives you pause.
Some benefits of self-care include:
Being more present: taking the time to recharge allows you to show up in your relationships wholly. It allows you to bring your whole self to an interaction because your emotional wellness is balanced.
Preventing burnout: taking on too much, being busy or occupied all the time with multiple commitments depletes you of emotional energy. This can cause burnout, which is the feeling of emotional exhaustion. Left unmanaged, it can become depression or anxiety. Engaging in regular, healthy self-care helps prevent and combat burnout.
Whether you're a parent, a caregiver to someone who is ill, or the only person on the team who knows how to use Tableau — you have to take the time to recharge yourself. Remember-prioritizing self-care is not selfish. Give your mental and emotional wellness the same consideration that you give your physical wellness. If you break your arm, you'd take care of it first, before helping others or trying to go through your to-do list. Think about it in this way, when you take care of yourself, you are better able to take care of others around you. In that way, self-care is community care. When we all prioritize our emotional wellness through self-care, we all have the emotional resources and capacity to help each other.
My (secret) pro-tip:
The New York Times has a free, weekly wellness newsletter you can sign up for to receive weekly wellness tips and information! Sometimes they do really fun self-care and wellness challenges too!
They also have a great column called The Well which has an entire section on mental wellness called Mind. You can access many free articles and guides, like healthy habits, how to meditate, and stress management.