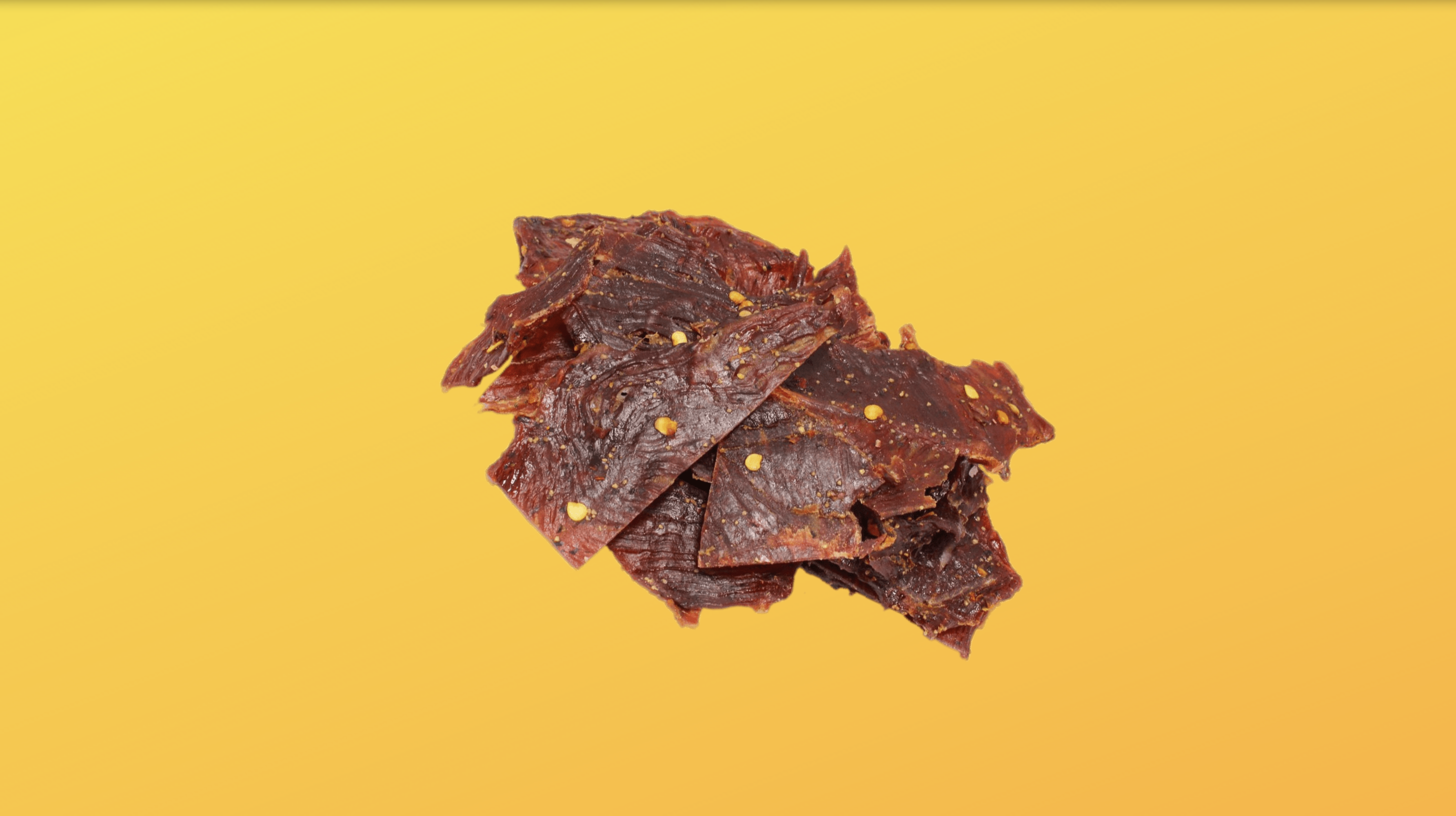 Today's favorite NYC cult food is bak Kua (肉干), the Malaysian version of beef jerky. Instead of being the primo tough tendons that your friend Harry the powerlifter or Susie, the avid hiker likes to snack on for protein, Malaysian beef jerky is moist, tender, cut into little 3-inch squares and charcoal-grilled to perfection. It's a special treat for kids after school or a to-go snack for those on the go.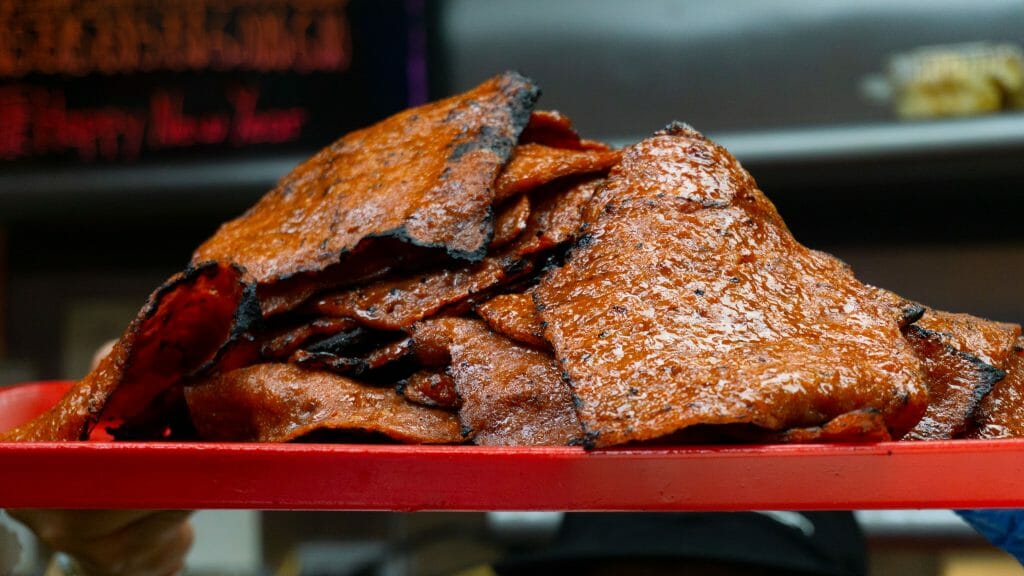 Bak Kwa originally had its roots in China, where it was air-dried and especially popular for the Lunar New Year because, well, it's red, duh, and Chinese people love anything red to signify good luck.
When the Chinese started immigrating to Singapore and Malaysia, the locals gave it their own spin, mostly, by grilling it over charcoal instead of air drying it for that smoky perfection. Additionally, they marinated it so that the bite is sweet, marinating the meat in various sauces from sesame to soy to oyster.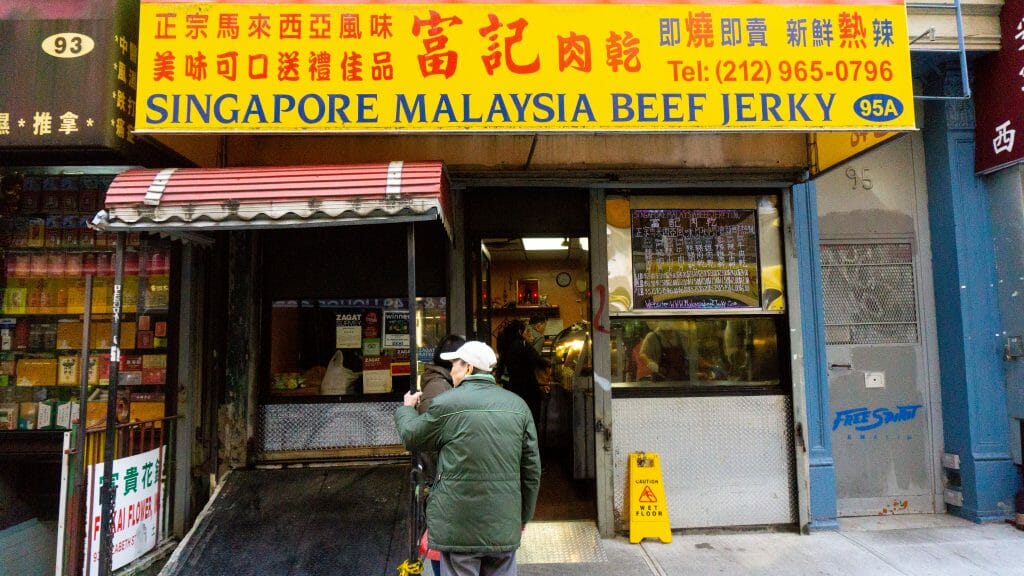 While there are quite a few variations of jerky in Chinatown, our favorite is located on Elizabeth street. It's the aptly named, "Singapore Malaysia Beef Jerky", a tiny 20+-year-old neighborhood staple. Like the mark of a true hole in the wall, the first thing you'll notice is the scent of crisp, charred smoke with a hint of sweetness wafting through the air. Despite the shops "less than stellar" ambiance, you'll still walk in.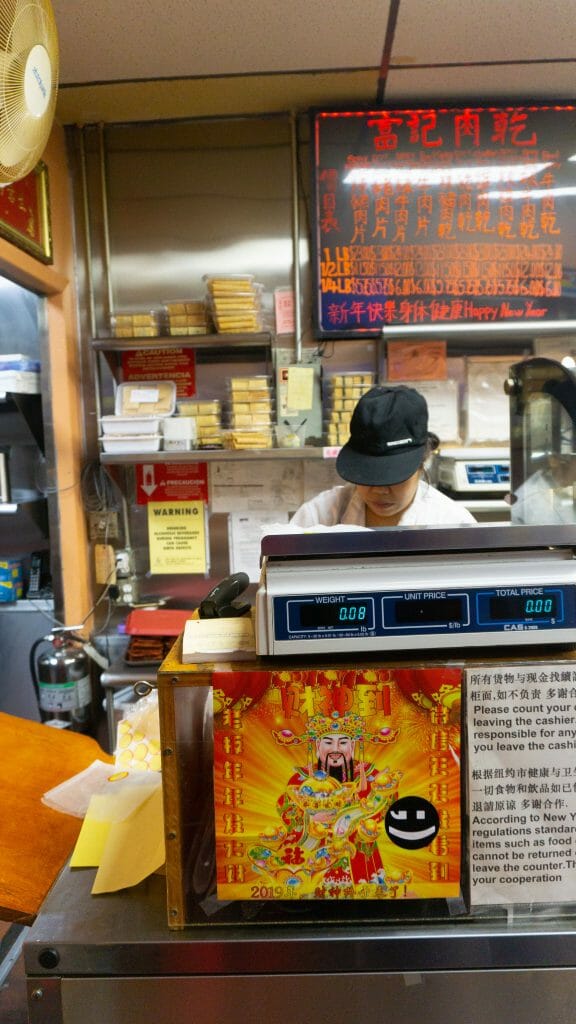 Many of the employees have worked here for years, including Mrs. Wong (or Wong Tai in Cantonese) who has worked in the establishment for the past 8 years. This part of Chinatown has Cantonese speaking residents, but the owners started in Malaysia and brought the jerky to the states.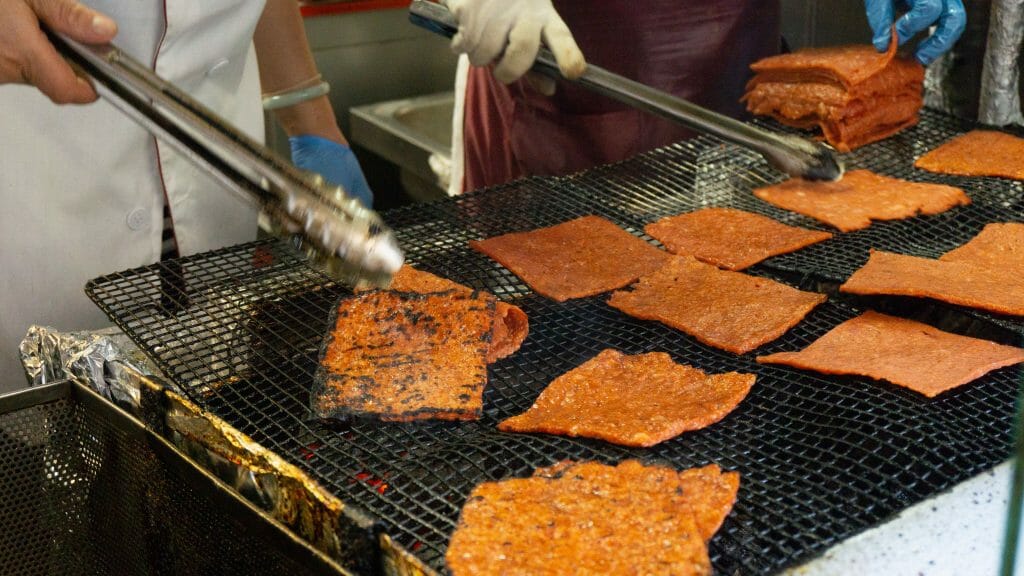 Marinated in a variety of spices, soy sauce, and sugar, the shop has a few different varieties of pork, chicken and beef jerky, both spicy and non-spicy. When we visited the shop, it was packed with parents bringing their children for an afternoon snack, locals needing a quick bite, and curious tourists.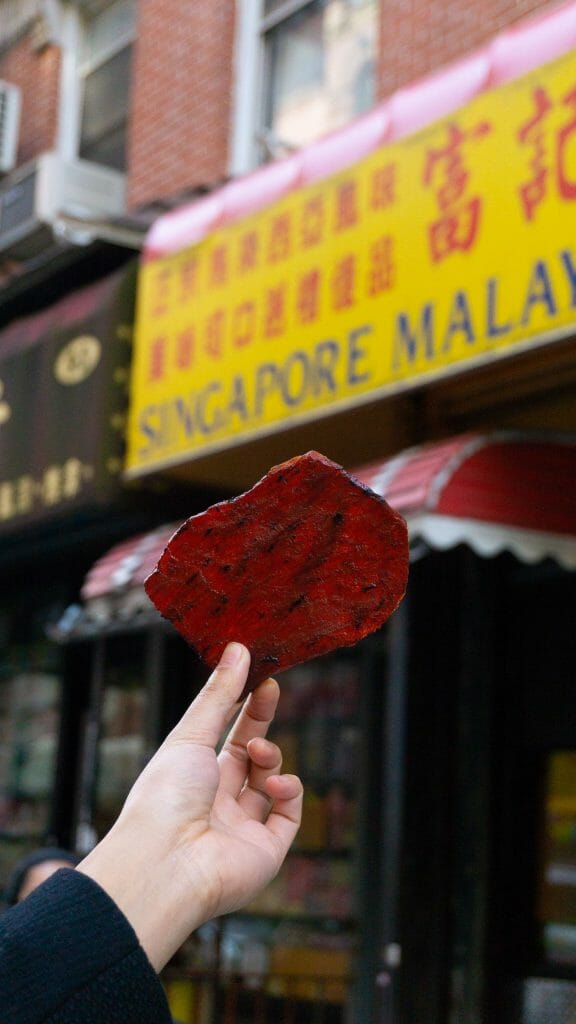 The shop is worth a visit, and if you're looking for a new cuisine to try – make sure to stop by the Singapore Malaysian Beef Jerky!