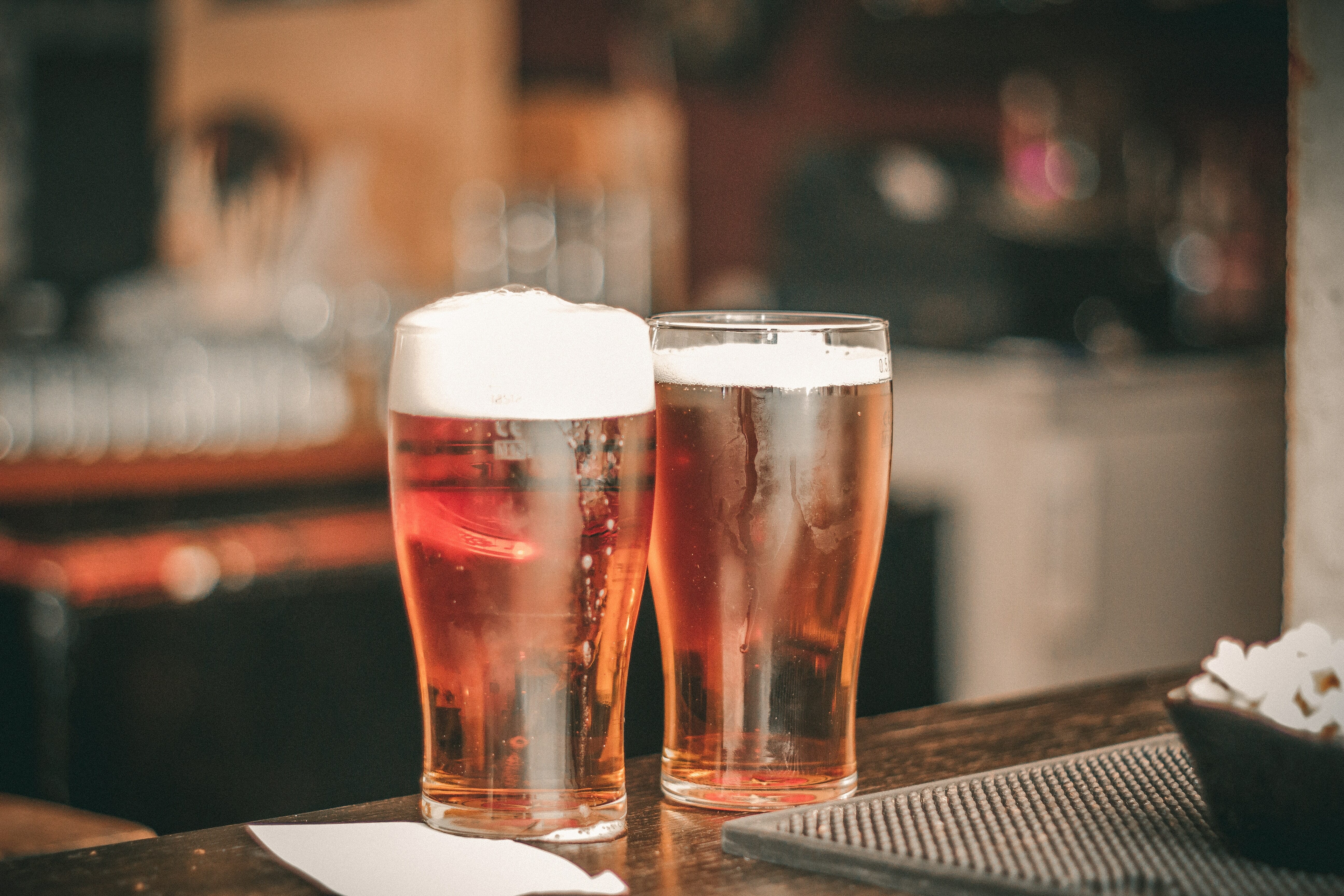 This week's Thirsty Thursday consists of Red Hook IPAs, peanut pretzel bites and the only dive bar in the West Village.
—-

I told myself I wouldn't date musicians anymore…but my OKC is so biased towards them. When L, a freelance guitarist, opens the conversation with, "What's your favorite Bill Evans piece and who is the best Star Trek captain?",

It's my honey pot.

We exchange numbers and plan to meet at Kettle of Fish, apparently, the only dive bar in the WV. I walk in and secure two barside seats.

The bar is an instant turn off.

I'm not anti-dive, but this is a bit much.

It gets even more annoying when the bartender asks what year I was born, then doesn't even remember my damn order.

Sorry— but what under 21 year old is ordering a Gin and soda?

Ten minutes after 6, L shows up, his huge guitar case in tow. "Hey! Sorry, I'm late. My lesson dragged a bit."

The conversation is fine; he has a surprising amount of knowledge on my profile. I noticed him checking out my Instagram feed all week. Oddly, I find it more impressive than creepy. Our conversation quickly turns to politics: local to state to national.

"Did you ever feel the Bern?"

I haven't heard that expression in so long it's like he just asked me if I've ever had an STD.

"OH. No, I've been a Hillary fan since 2008."

He hesitates and eventually agrees that he also voted Clinton. I'm unconvinced but don't pursue. I understand the HC reluctance.

He moves on to Donald Trump. "When 45th was elected, I fell into a deep state of cynicism."

I internally cringe.

Somehow, he connects America's current situation to the Russian invasion of Poland.

It goes on forever, and I'm half-listening. I'm grateful when the bartender rolls our way. I switch to beer for the rest of the night.

At one point, we start talking about blues music, one of my most hated genres. He talks about his white guilt and how it ties into blues, his apartment in Greenpoint and overall cultural appropriation.

I stifle a laugh when he race drops his Hispanic grandparents, three times in two sentences. We move to a couch in the back of the bar, and I've lost track of my pints.

"I'm going to lay something heavy on you now…,"

Dramatic pause,

"I recently started seeing a therapist."

This time I do laugh, "Yeah. Welcome to New York."

He continues, "He's been really helpful. I've just always had low self-confidence; growing up, teen years, now. Have you ever felt that way?"

"Mmmmmm," I let out in a high pitch whine. "No."

"Oh."

We spend the rest of the date discussing his inadequacies as a single person and musician. I sympathize with him, glad my ego is way-way-way bigger than it deserves to be.

It's late, I'm not getting paid for this counseling session, and I'm contemplating meeting this other guy that's blowing up my phone. I walk him to the train, and he starts to slow down. I continue my stride and shout goodbye from up the block.

"Yeah…maybe I can see you again?"

"BYE. GET HOME SAFE BRUV!!"

I grab a slice of pizza, head for the train and check out the prospects for next week's date.

Encounter rating: 5.2/10

Lessons learned:
All musicians have issues.
Red Hook IPA is pretty good.
Dive bar in the West Village.