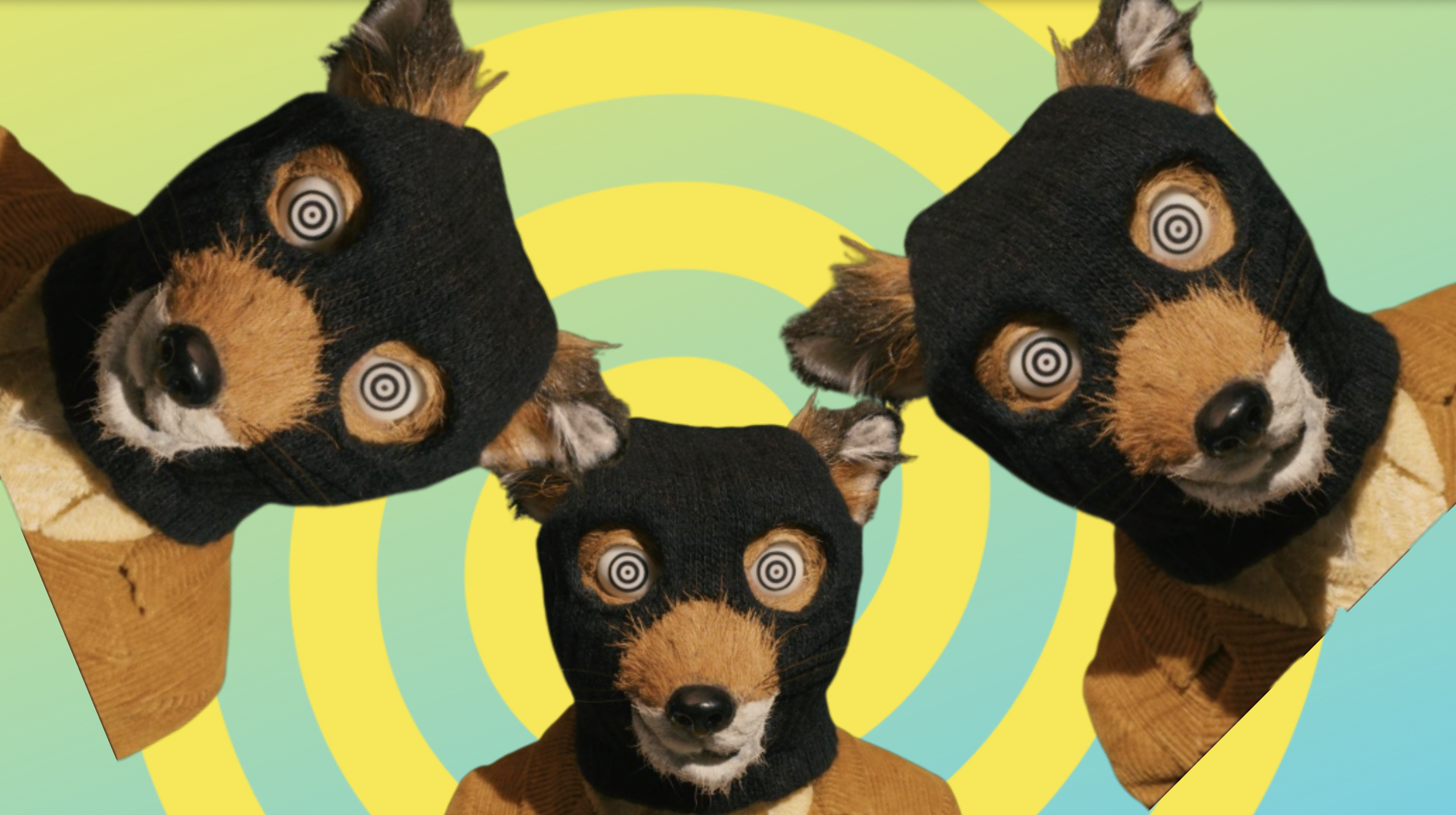 We are going to be the bearer of GREAT news and tell you, we are an incredibly long THREE months from 2020, and you still have time to pause, adjust and get your life back on track. September is the perfect time to stop and take a real pause into where you are in your life so that you're not stuck counting down 2020, sobbing to yourself over what the hell you did throughout the year.
If you're already saying to me, "But, I haven't accomplished anything", I have one thing to say to you. Shut up.
Before you can even create your goals and decide what you want to have accomplished by the end of December, the very first thing you should do is make a list of all of your accomplishments this year. If you're already saying to me, "But, I haven't accomplished anything", I have one thing to say to you. Shut up. You are a member of a society that is inherently obsessed with looking good on social media, you most definitely have done SOMETHING good this year, if not for yourself, or the world, at least for the 'gram. We're all vain, OK?
While your accomplishments don't have to be grandiose things like successfully impeaching Trump or curing world hunger, they could be as simple as giving a successful presentation at work, applying for that higher up job even if you didn't get it, donating to that Amazon charity, hitting ten pull-ups or even, taking mom out to dinner, just cause. No matter how small it may seem, just list it.
I bet if you take more than five minutes to sit down with it, you'll be surprised with what you came up with. Now, take a look at that list and try to break it down by category. How many of them are work-related? Relationship? Physical? Mental? Is there a particular category that you'd like to pursue more? Are you more balanced more in one bucket or the other? Jot that down and put it aside.
How to Create Realistic Goals and Stick to Them
OK. Now, map out some realistic things you would like to accomplish by January 2020. They should be mini-goals that you can actually attain (like have $1,000 saved, start waking up at 6 AM, start going to therapy, or go to the gym 3x a week). If you're reaching for a lofty goal of having 10,000 IG subscribers by January 1st (OK, CONFESSION, IT TOTALLY IS MY GOAL -PLEASE TELL YOUR FRIENDS TO SIGN UP HERE), then maybe try for a smaller goal. Ya dig?
Here's a little secret about goals. There's no fucking secret. You just have to stop being a little bitch and do it. No one wants to listen to you tell us about your idea for a Yacht Rock Cover Band. No, actually, let me rephrase that. No one wants to listen to you tell us about your idea for a Yacht Rock Cover Band AND THEN NEVER FUCKING DO IT.
Here's a little secret about goals. There's no fucking secret.
Some people might fault you for trying, but more often than not, your friends and family want to see you succeed. If they don't, that's ok. You'll find people who will. But you owe it to yourself to actually deliver on the things that YOU want to do, regardless of financial, societal or quite frankly, realistic obstacles. There is no worse feeling than five years (or 2020) later and sitting with that nagging feeling always wondering "what if"? Or worse, when someone ELSE does the thing that you always wanted to do, and knowing, you could have done it too.
You have to think of dedication and accomplishing goals like a muscle. Most successful people aren't simply born with the ability to wake up at 6 AM and run for 5 miles…they train themselves to do it so that even when they don't want to do it, because of muscle memory. You literally have to brainwash yourself. If you've been frustrated with yourself for not having been able to accomplish your goals, then start with accomplishing small goals. Maybe you want to give up drinking for 30 days, start by doing 3 first. Maybe you want to write a book, start by writing a short blog post. Maybe you have no fricken idea what you want to do in life. Spend the day by yourself and you can use this trusty guide written by Gina Molfetta.
If you want to be successful with accomplishing large goals, you need little spurts of accomplishment from the little goals to run the marathon. It's the compound effect.
You have to think of dedication and accomplishing goals like a muscle. Most successful people aren't simply born with the ability to wake up at 6 AM and run for 5 miles...
So – now that that reality check is in, how can you make that goal actually come to fruition? If it's a large goal that you're trying to attain by Jan 2020, break it down. Maybe you won't be able to accomplish 10,000 followers by then, but perhaps you could get 5,000 (For real, get your friends to sign up here)? What do you need to do in order to accomplish that?
Knowledge is Power
If you're not sure how then ask someone who does.
If you don't know anyone, go online. There are forums. There are articles. There are emails. There are friends who have friends. Coworkers who have networks. Linkedin and internet strangers that you can email 100x over. It's that simple. Goals can appear to be lofty and arduous, but if you sit and break it down into manageable chunks…sometimes the thinking is the worst part. If you have a long term goal that is hard to keep up, see if you can find someone to hold you accountable. If you have a friend who is consistent about going to the gym, see if you can piggyback off their good habits.
Put That Shit to Paper, Yo
We'll also accept forms of fully written out goals and ideas on Notes or whatever modern forms of start-up tech that you're using, but make sure it's DETAILED. It can't be like "I just want to be out of debt". It should be, "I want to pay off $500 every month for 3 months". If it's, "I want to become a successful graphic designer", it should be "I want to add 4 mock brand projects to my portfolio and apply to x amounts of advertising agencies". If it's that you want to be a drummer, then practice banging with two sticks on a rock (See Freaks and Geeks reference below). Whatever it is, write it down.
Some people say putting ideas to paper can sound like an activity for members of Oprah's Book Club BUT we say, putting it to paper means you're actually spending time on the goal. You're actually spending time problem solving, focusing on how to make it a reality. It's like fixing a car or figuring out a rock wall or puzzle – you have to spend time thinking about it. While you might not need to dedicate the Malcolm Gladwellian 10,000 hour average of becoming an expert to every goal, it would make sense that you'd have to dedicate more than a fleeting moment here and there.
So Now You've Got Your List, Now Think Big Picture
Real quick on the goals for 2020. Sure, losing 10 lbs or having an extra $1000 in your bank account is great, but I want you to think about one thing, which is…are these goals bringing you closer to the person that you would like to be? We often think about what we want to accomplish in metrics, but it's not always guided by the TYPE of person we want to be. According to America's OG hipster philosopher, Henry David Thoreau , "the mass of men lead lives of quiet desperation". Much of the strife that we feel as humans is a result of not being able to get that 6 figure job, but because of misplaced value. We equate our success as human beings to C level suite jobs, Instagram perfect relationships, and the newest crop of iPhones.
We live our lives based so much on how society tells us to live, that we've inadvertantly buried our own selves, that we no longer know who we are, or who we want to be, and worse how to find out.
Wait, All That Work for Nothing?
The only way to find out what type of person you are, who you are is to do the things that you want to do. So look at your list of accomplishments of 2019, look at the tangible goals that you have for 2020, and ask yourself…do these accomplishments define me? Or the future me? Are these things that help to get me closer to the type of person I want to be? Do I actually ENJOY doing these things? You'll have a gut check on how you feel. Even if you don't know exactly what that is, you have some semblance, even if it's tucked deep into the recesses of your jaded, sarcastic and blackened New York City heart.
And if you really have no idea, take one of the things that you've always wanted to do. A little one – have a museum day, visit Chicago, explore candlemaking, join a Zogsports team and schedule it in your calendar. Even if no one wants to go with you, do it. Now commit to doing THAT one thing. I'll be real with you, by the end of this day, you still might have no idea who the hell or what the hell your goal is. You may not be able to accomplish ALL your goals, but the biggest thing you've done after this is FOCUS on yourself, and start that Malcolm Gladwellian journey towards yourself. In three months time, you'll be a hell of a lot further along than before if you just keep making time for all those little goals.
So there you go. Now go outside.